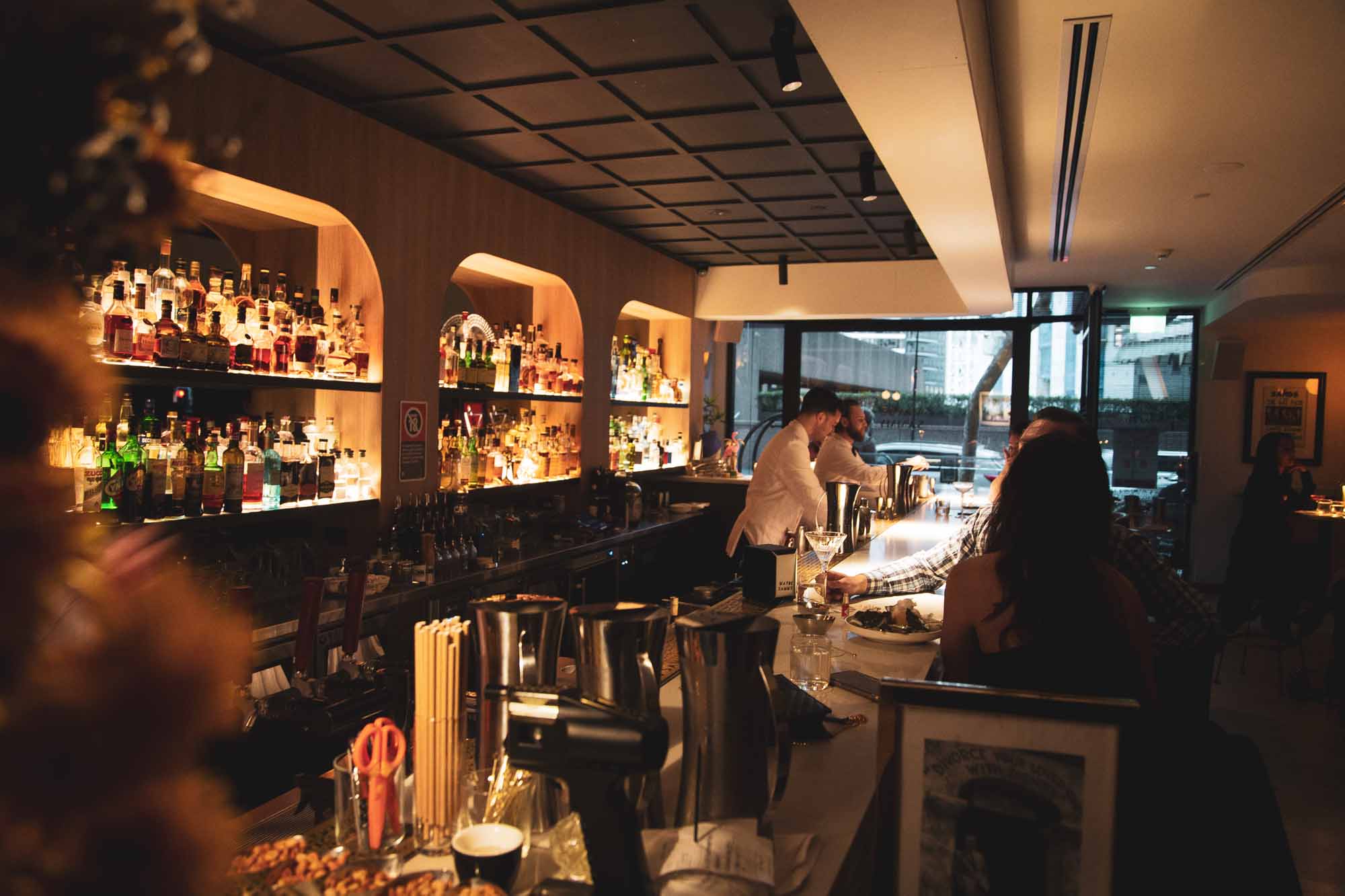 It's no longer the day, and not quite yet the night; it's around 5pm, and that's when a Maybe Sammy Martini is needed.
So you've had a day. Perhaps it was a good one, a productive one, or perhaps it was a poor one. Whatever kind of day it has been, it's done now, and the clock says it's 5pm.
That's when I like to find myself at Maybe Sammy in Sydney. Their Martini, taken at the end of the day? It is very much a Good Thing.
Why? For a start, Maybe Sammy has just opened for the evening.
"The first quiet drink of the evening in a quiet bar—that's wonderful," says Terry Lennox to Raymond Chandler's Phillip Marlowe in The Long Goodbye. And at Maybe Sammy at this time, you've seen the bartenders finish the last of their prep for the night, and it's that time of night — as Lennox says — "When the air inside is still cool and clean and everything is shiny and the barkeep is giving himself that last look in the mirror to see if his tie is straight and his hair is smooth."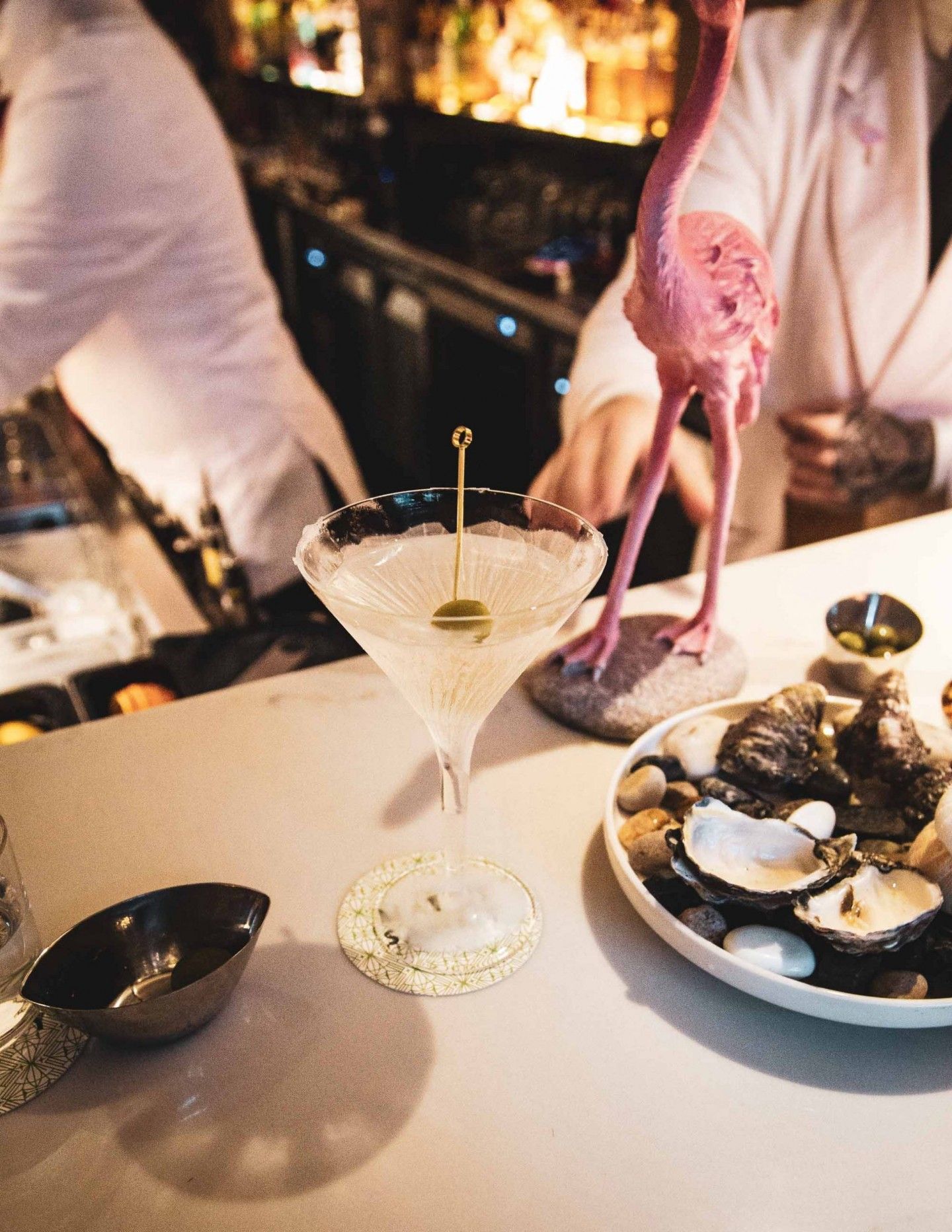 There's something about this shift between the end of one's day and the start of the evening's work behind the bar. And as for the perfect drink at this time, I don't think there's anything finer than the Martini. The Martini is endowed with ethereal powers at dusk; it can, as Frank Bruni has written, "blunt the day and polish the night."
Many a good Martini can be found in Sydney. But there's something about the jacketed bartenders at Maybe Sammy, the Art Deco feel — and the fact that any list of the world's best bar teams has to include them — that makes a Martini here meaningful; it makes you feel more polished.
Here's the game plan: arrive as early as you can if it's on a Thursday, Friday or Saturday — seats tend to go quickly when the drinks are this good. And you want a stool at the bar; there's something to be said for watching the precise movements of bartenders at this level.
Take one of Maybe Sammy's small Martinis to begin with; poured from a bottle they have batched before service, it's a quick and cold first sip. Once you've knocked that back — and it should disappear quickly, it's time to call your Martini order.
As to how you take it, it's really up to you. But those jacketed bartenders are there to help you on your way.