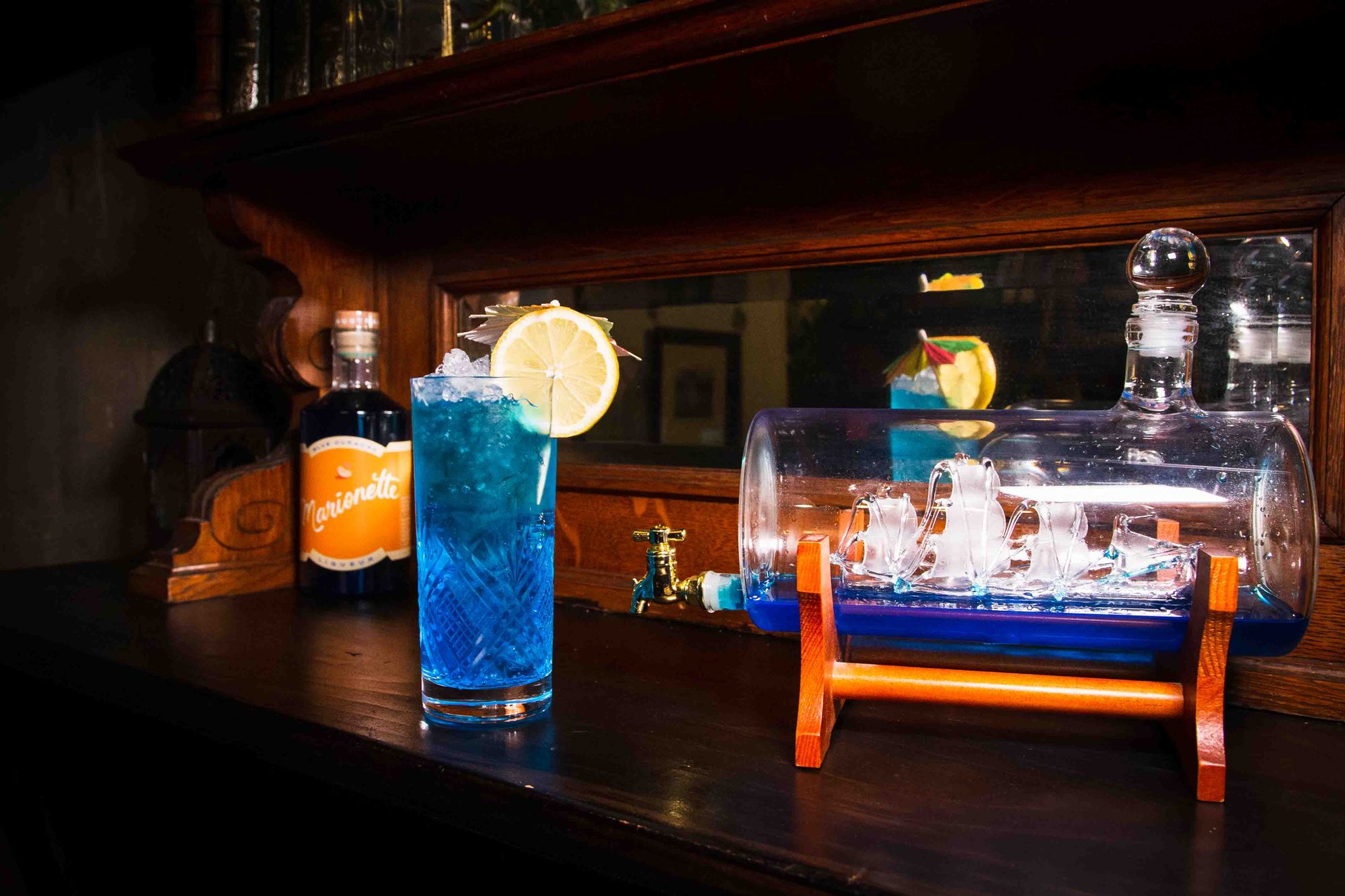 It's a simple drink with just three ingredients, and built for fun — so what you put into it needs to be better than great.
PRESENTED BY BOOTHBY IN PARTNERSHIP WITH MARIONETTE
Drinks don't get much simpler than the Blue Lagoon cocktail, and given the year we've had? That's not a bad thing.

It's a long drink best drunk by the pool — nay, at the swim-up bar in the pool of an island resort — with a festive attitude. The difference with this recipe, as opposed to the countless specs out there on the internet, is that this recipe uses a proper, flavoursome blue curaçao.

Because there are just three elements to the drink — vodka, lemonade, and blue curaçao — it's important that you're not using a cloying, low intensity blue liqueur. And because the Marionette Blue Curaçao employs three types of citrus: seville oranges, navel oranges, and mandarins, sourced from a Mildura grower who they know well, there's layers of flavour in their liqueur — all delivered at a higher 28 percent ABV.
Blue Lagoon
Ingredients
30ml Marionette Blue Curaçao⁠
30ml vodka
90ml lemonade
Instructions
Build over ice in a tall glass and garnish with a lemon wedge.⁠