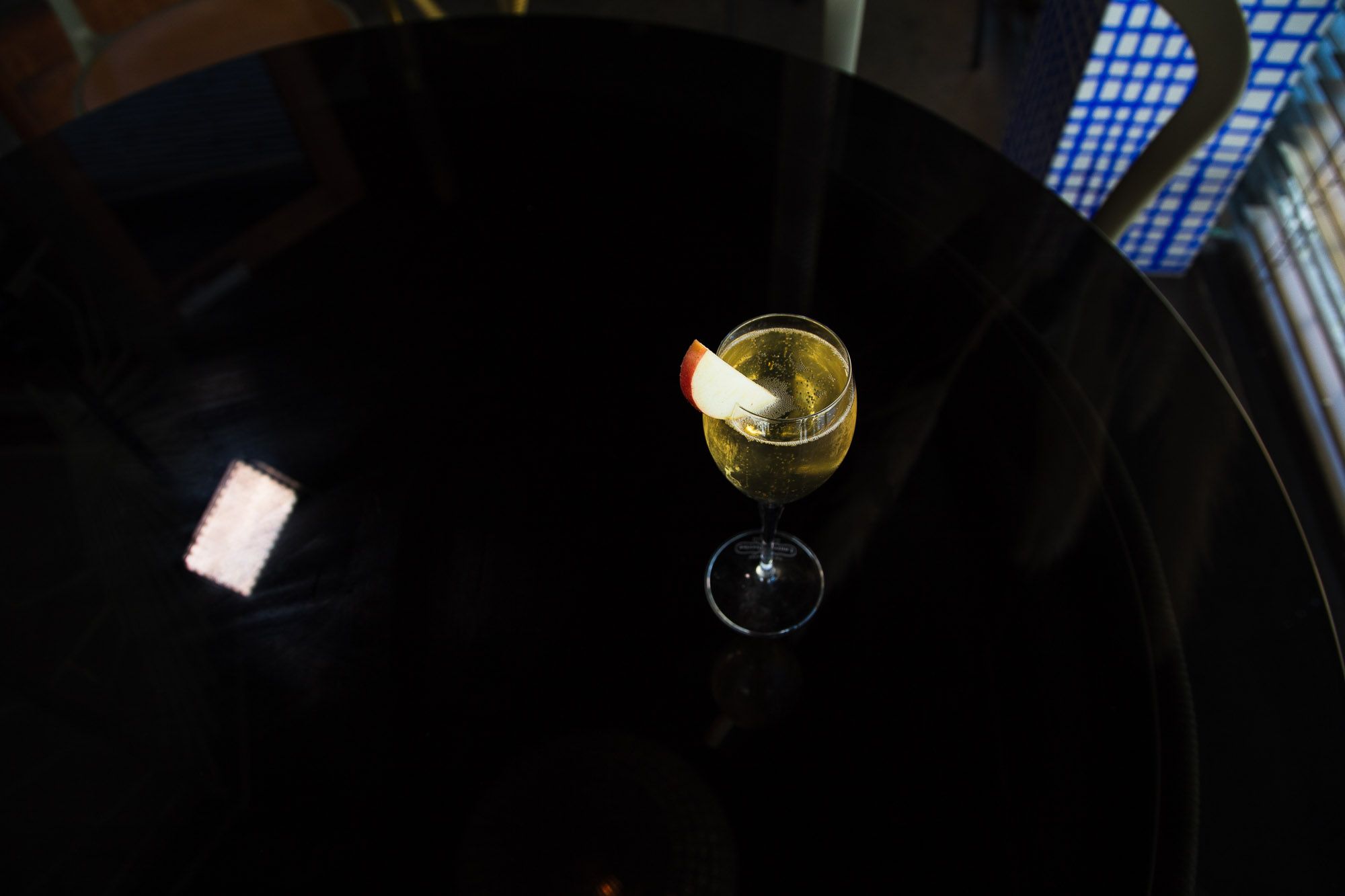 Laphroaig lends a gentle smokiness to this otherwise bubbly cocktail at Lover.
Visit Lover on Chapel Street in the Melbourne suburb of Windsor, and you'll find an approach to drinks that employs equal parts good times and proper bartending chops.
For this drink, Discordia Falls, bar manager James Burchett drew upon his mum's favourite champagne for inspiration.
"My mum's favourite champagne is Krug — so I tried to replicate an old world style champagne," says Burchett. "So using the Laphroaig, rhubarb bitters, and the cinnamon, gives it a real corky woodinness. And the freshness comes from using the Never Never because of the herbceousness and the botanicals like juniper; and the cold press apple gives it a real bright crispness. Chucking it through the SodaStream for as long as possible gives it those really fine bubbles."
This drink is bright and refreshing, but it's the small amount of Laphroaig — the sometimes divisive, agressively peaty whisky from Islay in Scotland — that is the masterstroke here. It lends weight and a gentle smokiness that makes the drink difficult to put down.
"It's definitely the bartender drink on the menu," Burchett says.
Get the recipe below.