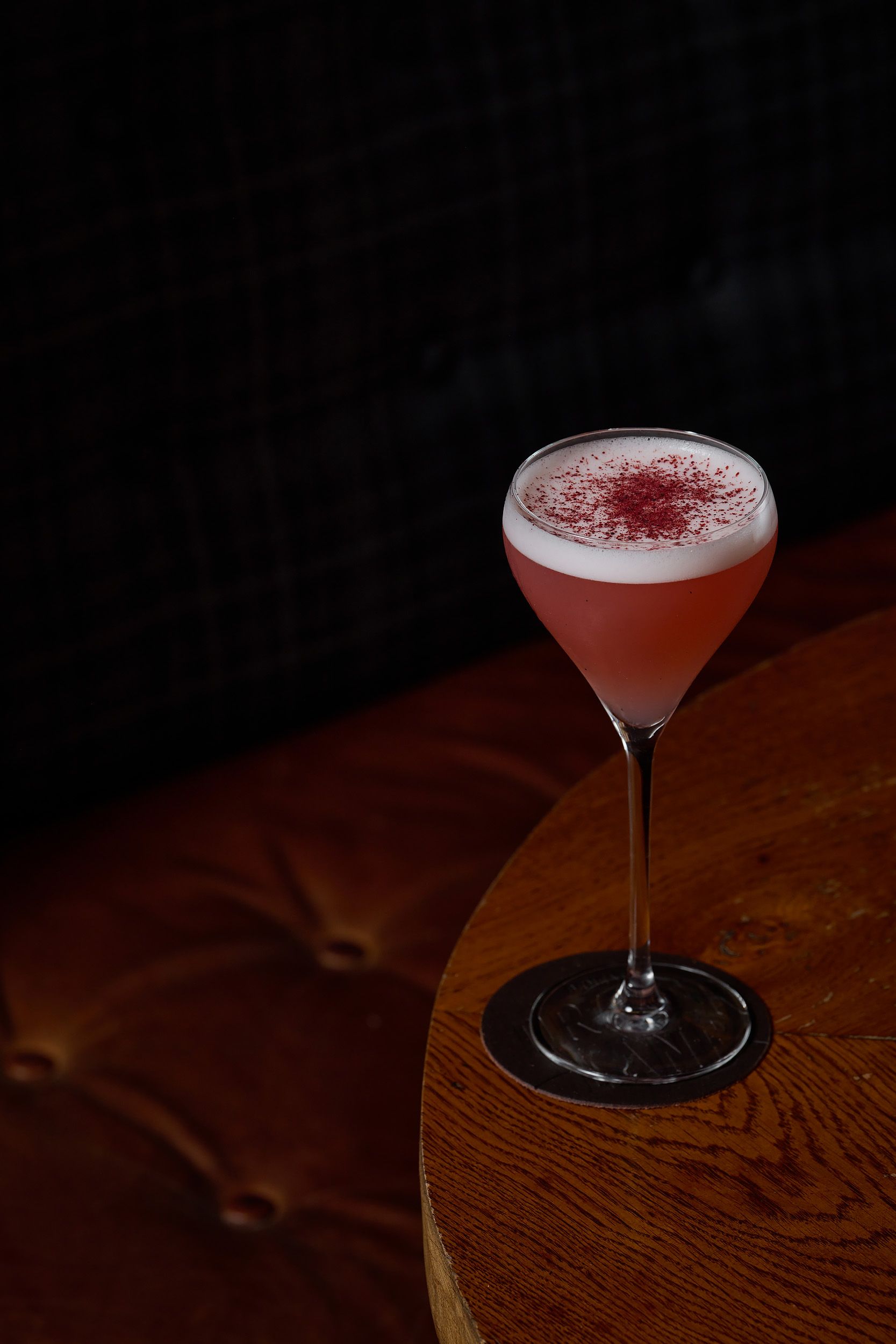 This drink is inspired by the 1980s classic, the French Martini, but brought up to the present day.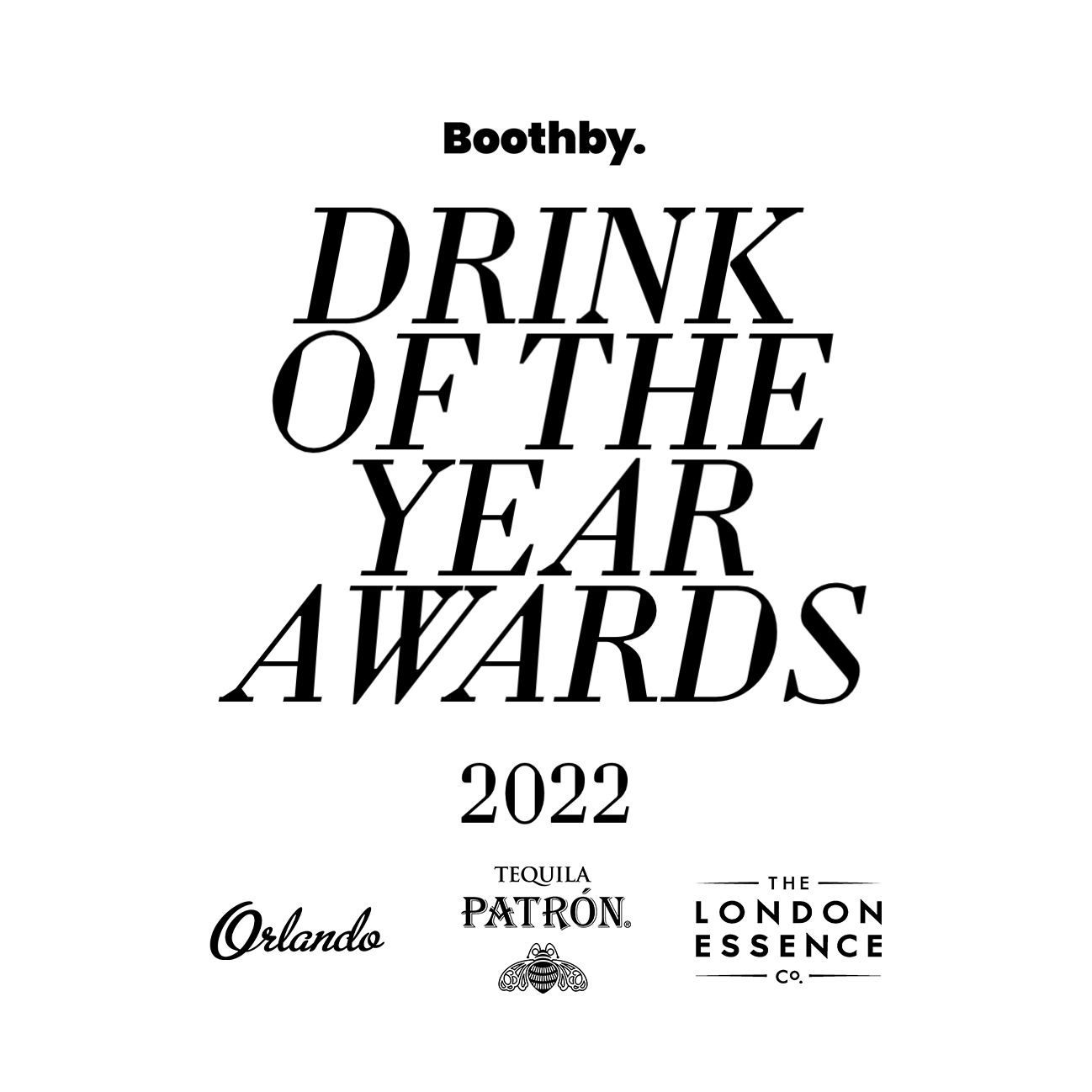 This drink is one of the Boothby Top 50 Drinks of the Year 2022 — you can see the full Top 50 here.
"The drink's construction was inspired by the 1980s classic cocktail, the French Martini," says its creator Melanie Hack. "Replacing the raspberry liqueur with the rhubarb and sumac syrup. The rhubarb aspect made this drink so versatile because it's in season for us in Melbourne all year round!"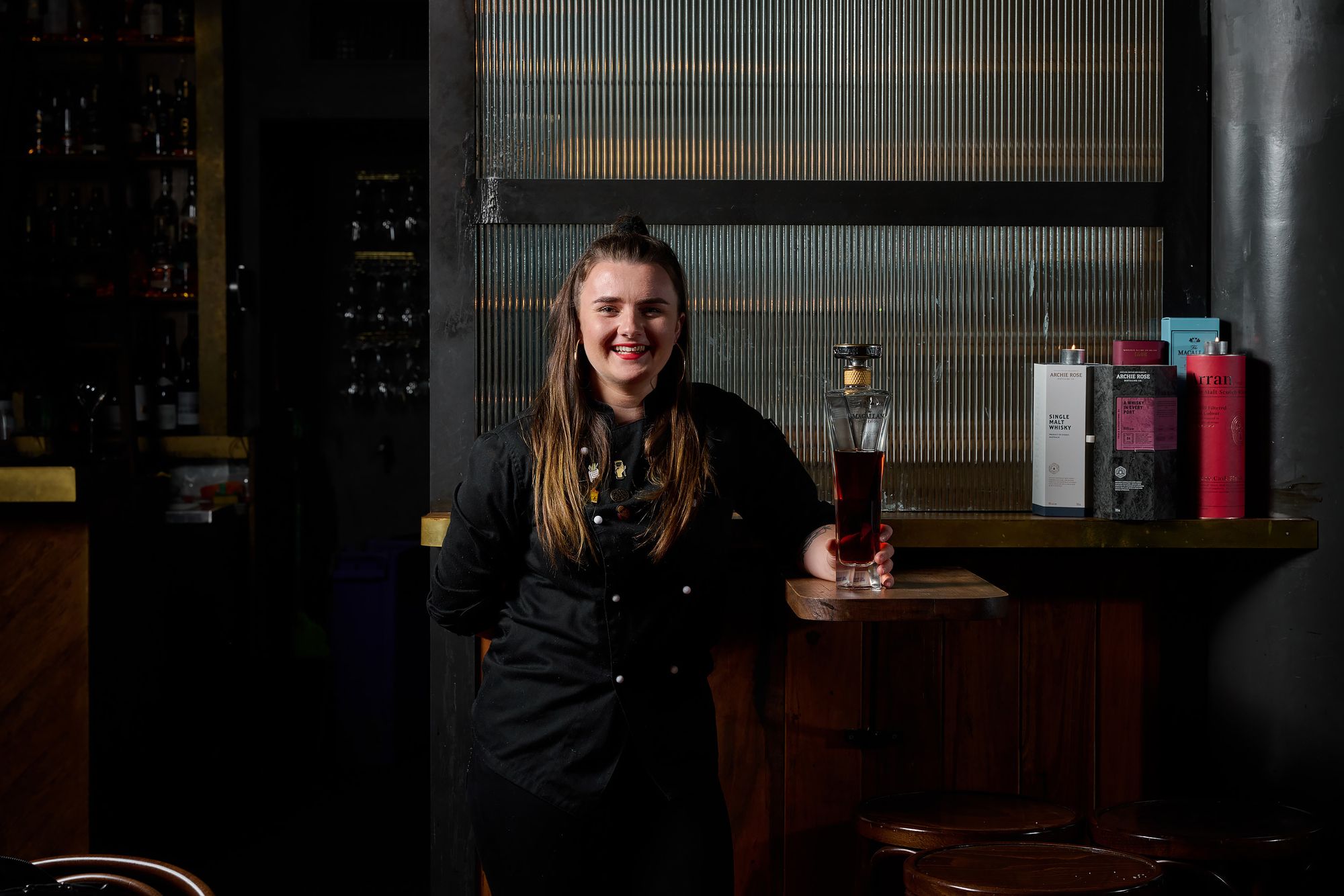 Mademoiselle
Ingredients
60ml vodka
45ml first press pineapple juice
20ml Sumac & Rhubarb syrup
15ml fresh lime juice
3 dashes rhubarb bitters
1 drop saline
Instructions
Shake hard for 10 seconds.
Double strain into pillar glass. Give two sprays of absinthe over the glass.
Garnish with sumac.
For the Sumac & Rhubarb syrup:
● 240g Rhubarb
● 240g Water
● 240g Caster sugar
● Pinch of salt
● 1tbs (heaped) Sumac

1. Get a large pot to have at the ready.
2. Measure out all ingredients and add to the large pot.
3. Place the pot on a high heat and stir through the ingredients.
4. Keep an eye on the stove and stir regularly (make sure it doesn't bubble over)
5. Once the rhubarb is soft, turn off the heats and Separate/strain off liquid into
clean sealable containers.
Recipe by Melanie Hack,  Beneath Driver Lane, Melbourne.