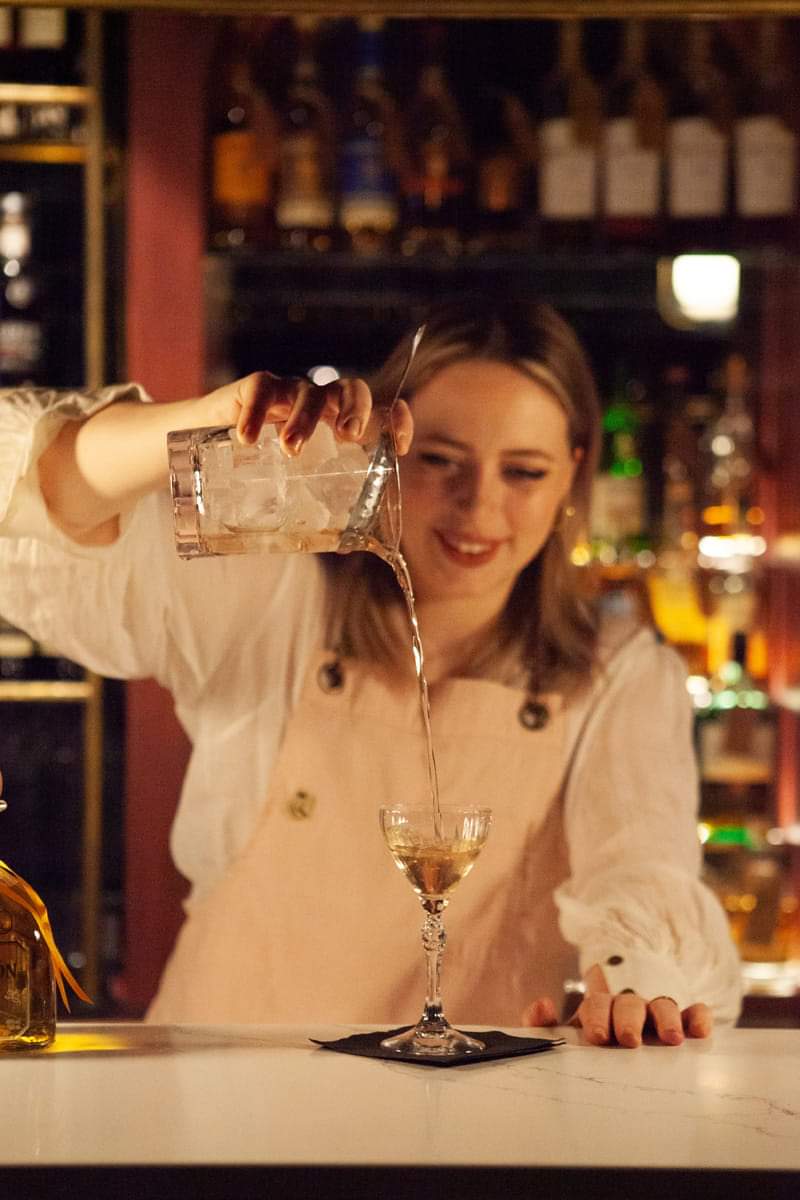 You know you want this mango vermouth recipe, too.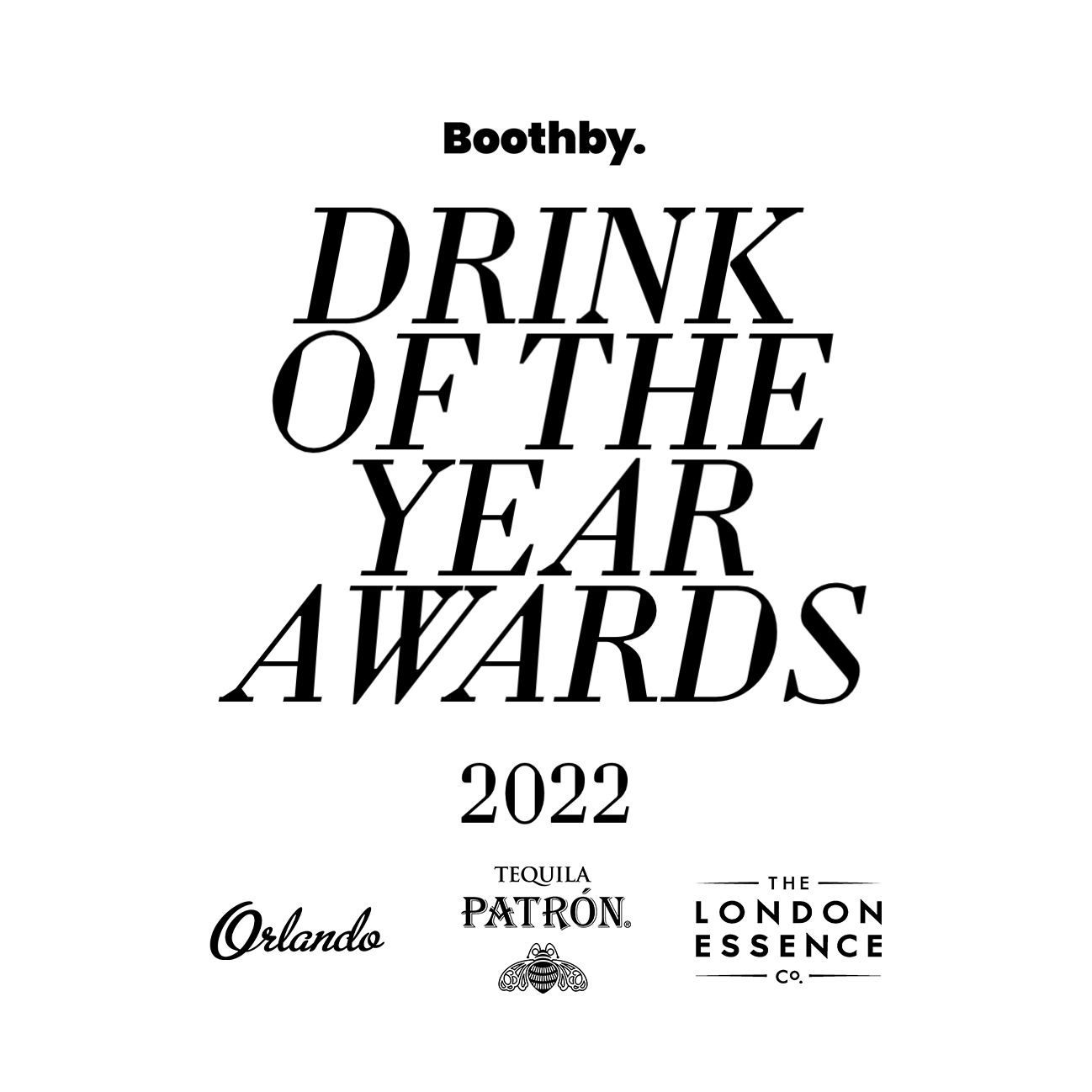 This drink is one of the Boothby Top 50 Drinks of the Year 2022 — you can see the full Top 50 here.
"Created for [the] 2020 Patrón Perfectionists [cocktail competition], inspired by all those in the agave industry who go over and above to create, distribute and mix with quality agave spirits," says the drink's creator, Anneliese Grazioli. "Using the flavours of Darwin, local botanicals as well as the beloved mango, treating it as carefully as agaves are used in the production of tequila."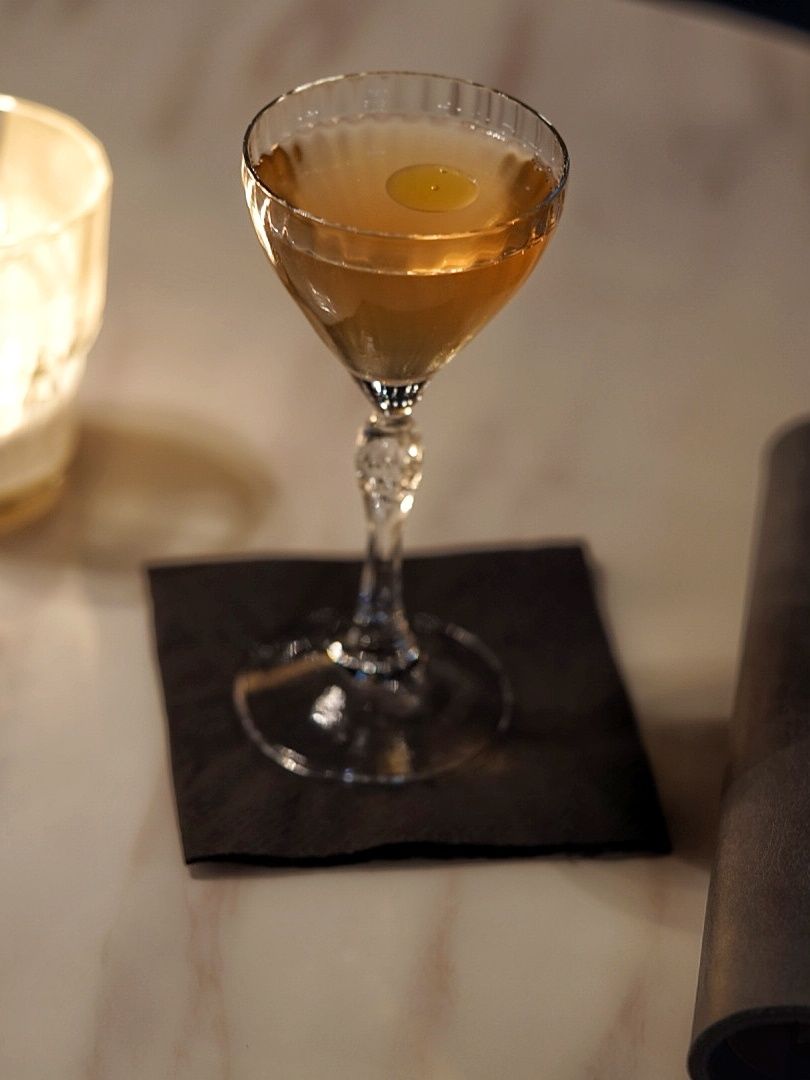 Over & Above
Ingredients
50ml Patrón Anejo
20ml mango vermouth*
5ml Campari
2ml lemon myrtle olive oil
Instructions
Stir ingredients with ice and strain into a chilled cocktail glass.
Garnish with olive oil.
For the mango vermouth:

Mango Skin Lacto-Ferment
2 Fresh Mango Skins (with a little bit of flesh still on)
400g Sugar
30g non-iodized salt
1.5L Water
Place all ingredients into a bottle and put a balloon over the top with a tiny hole in it. Leave at Darwin room temperature for 6 days (26-28 degrees). Fine strain and store in fridge for a further 14 days for a second ferment.

Mango Skin Vermouth
1L Mango Skin Lacto Ferment
50ml Patron Silver
75mg Wormwood
1g Lime Zest
1g Lemon Myrtle
2g River Mint
2g Pepperberry
100ml Agave Nectar
Macerate ingredients in the fridge for 5 days. Fine strain and store in the fridge.