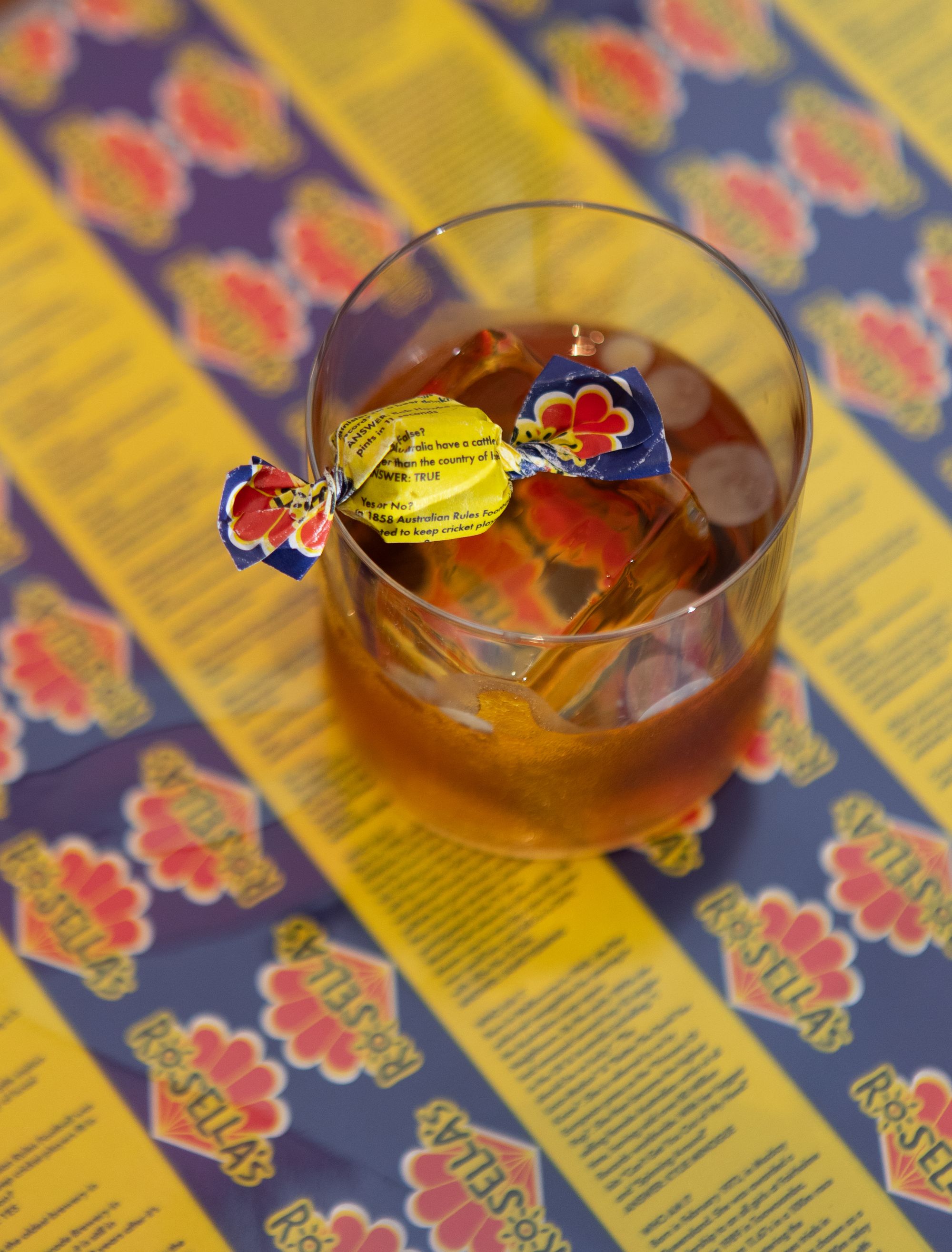 This drink from Jack Connor is one of the Boothby Top 50 Drinks of the Year in 2023.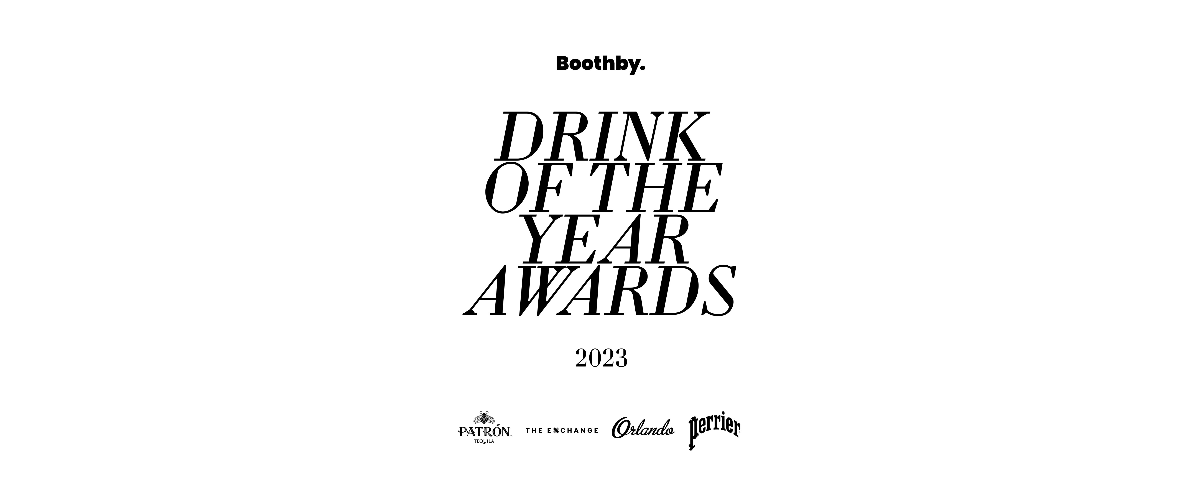 Bad Apple cocktail
Ingredients
30ml Rosella's Blend Bundaberg Rum (infused with Daintree Dark Chocolate, then milk punched with Rainbow paddle pop milk)
20ml Brookie's Barrel Aged Mac
15ml mushroom garum caramel
10ml Pennyweight Oloroso Sherry
6 drops caramelised wattleseed butter
Notes
From the drink's creator, Rosella's owner and bartender Jack Connor:
"Fantales, in a custom branded fantales wrapper. With fun custom made questions/trivia, such as: Chris Hemsworth once went to the Virgin Islands, they are now called the Islands.
When Allen's discontinued one of Australia's most iconic lollies in 2023, we had to make a fantales cocktail with our own custom wrappers and chocolate. When people see us put a fantales out they are amazed... Then when they see it is custom their reaction is pretty wild. Also the drink is absolutely delicious, so that helps (laughy face emoji)."