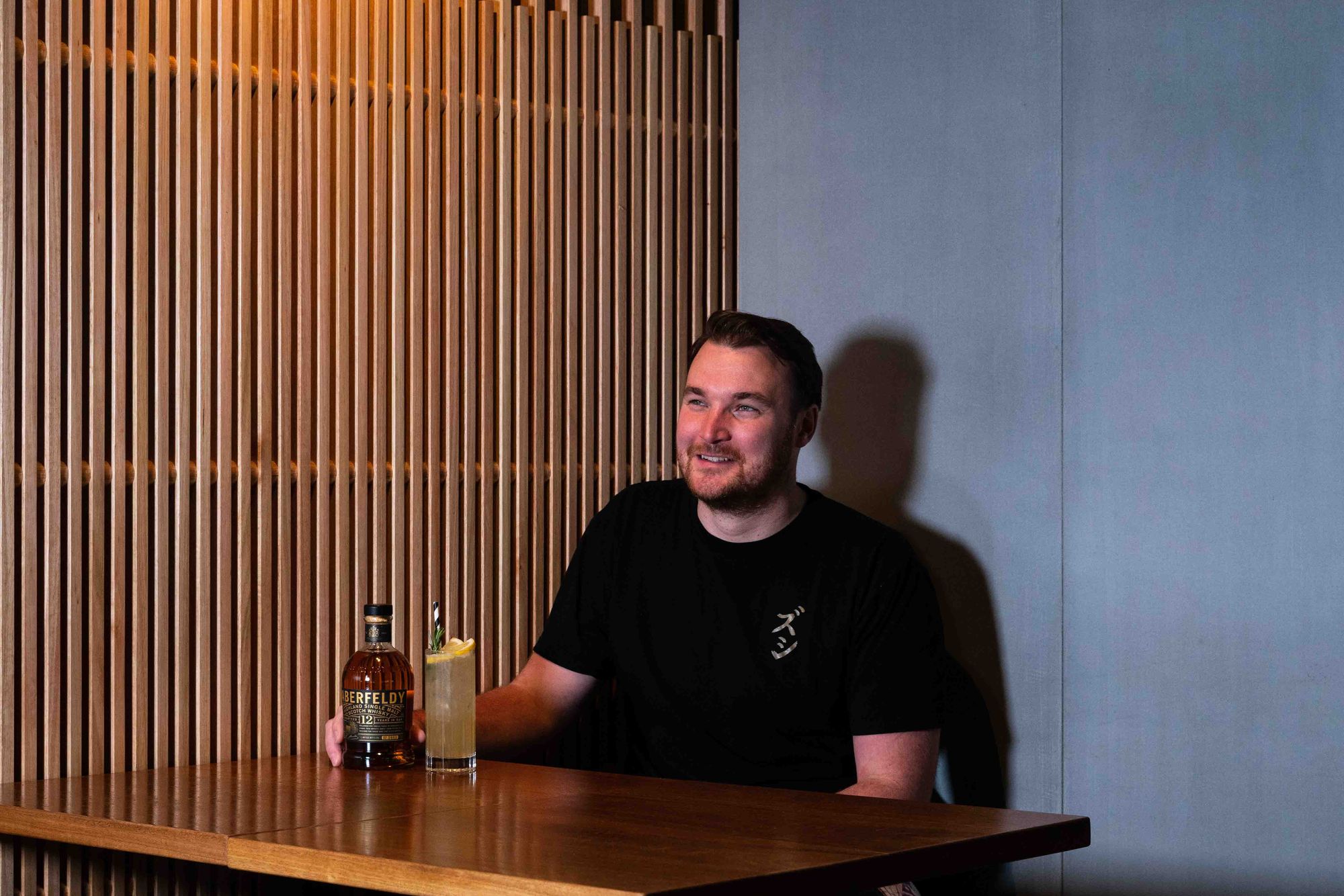 Lemon, chamomile, spiced falernum make The Honey Helper stand out.
The Whisky Highball has exploded in popularity in recent years, and that's in part due to its versatility — it's equally at home in a busy cocktail bar as it is in a restaurant setting, and that's where we found this light, floral, and delicious take on the drink.
The Honey Helper at Zushi Barangaroo brings together Aberfeldy 12 and lemon, honey and chamomile tea with falernum, a spiced sweetener that adds clove, allspice, ginger and vanilla notes to the drink.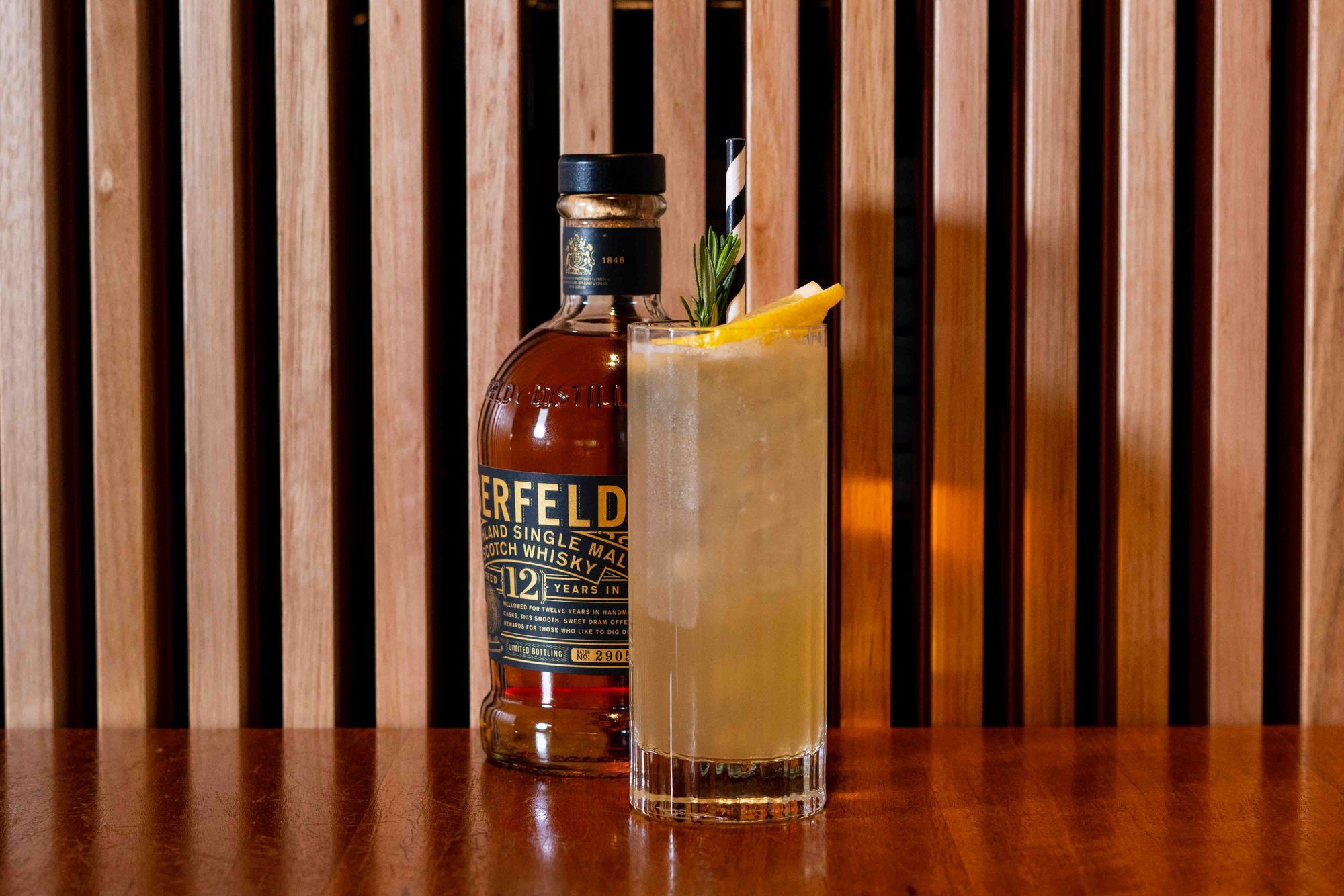 The Honey Helper
Ingredients
45ml Aberfeldy 12
10ml lemon juice
10ml Crawley's Falernum Syrup
90ml chamomile tea sweetened with Urban Beehive Sydney Honey
rosemary and a lemon slice to garnish
Instructions
Add ingredients except the garnishes to a shaker with ice.
Shake and strain into a tall glass.
Fill with ice, garnish with rosemary and a lemon slice.
Where to find it?
You can taste The Honey Helper for yourself at Zushi Barangaroo at 10/33 Barangaroo Ave, and follow them on Instagram at @zushi_sydney.