Cacao butter-infused Aberfeldy 12 is the hero of this drink from Aria.
IN PARTNERSHIP WITH ABERFELDY

---
It's not often you find a cocktail named for a music festival, but here we are.
Named for the annual Portugese music festival, Paredes de Coura, which takes place each August, this Paredes cocktail at Aria Restaurant in Sydney combines cacao butter-infused Aberfeldy whisky, oat milk, sweet pedro ximenez sherry and vanilla for a luscious, richly flavoured whisky cocktail.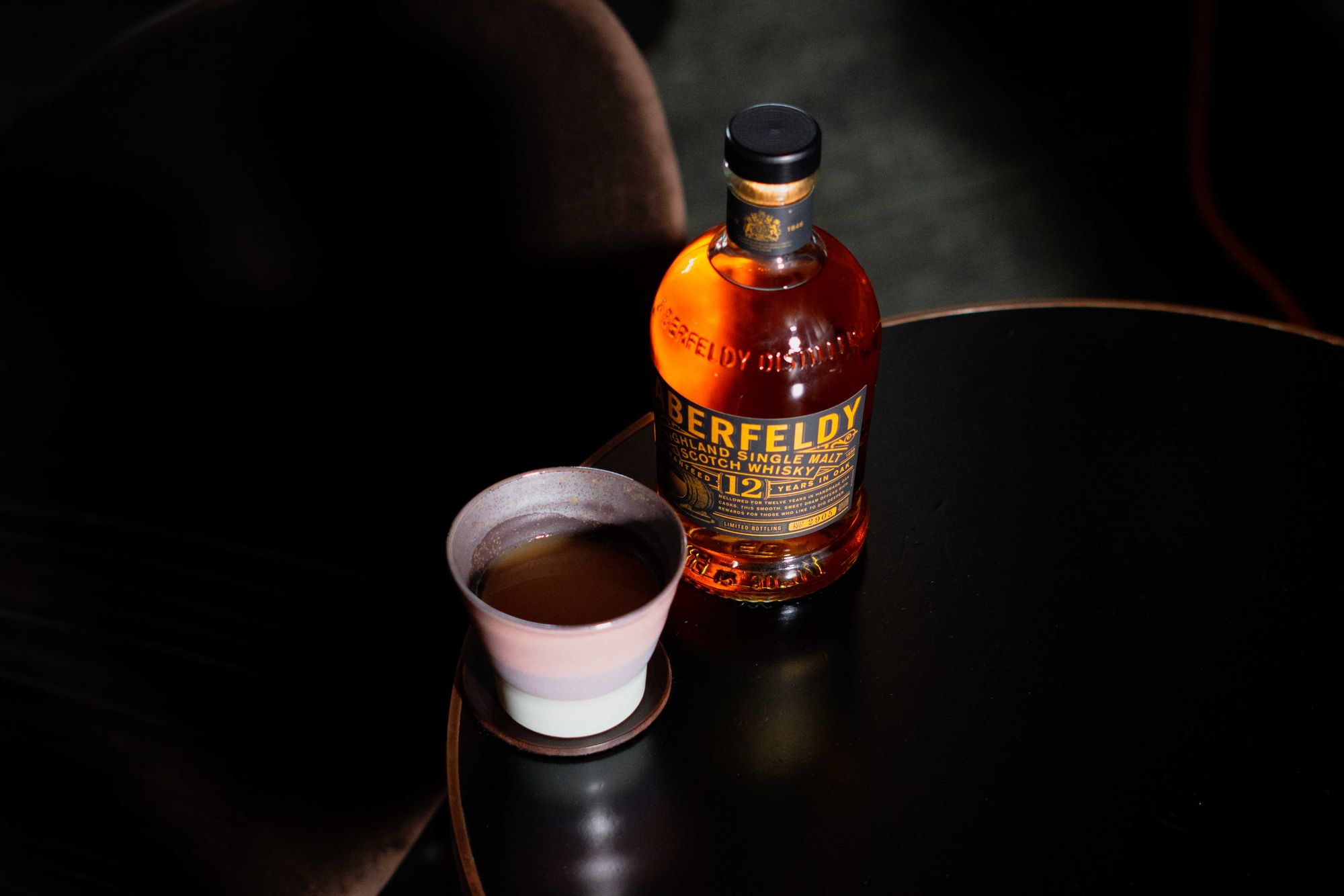 Paredes
Ingredients
50ml cacao butter-infused Aberfeldy 12
10ml PX sherry
50ml oat milk
20ml honey & orange blossom syrup
3 drops of vanilla oil
Instructions
Combine all ingredients except the oil in a saucepan and heat.
Pour into a ceramic cup. Garnish with vanilla oil drops.
Where to find it?
You can taste the Paredes cocktail for yourself at Aria, 1 Macquarie Street Sydney, and follow them on Instagram at @ariarestaurant.