Some amaro and mezcal tops off this Jolene's take on the Penicillin.
IN PARTNERSHIP WITH ABERFELDY

---
The Penicillin is one of the great drinks to be born this century, helping to encourage bartenders and punters alike to get acquainted with single malt as a cocktail ingredient.
It also happens to be the inspiration for this take, the Bittersweet cocktail at NOLA in Sydney. A good whack of Aberfeldy 12 is complemented by the herbal and sweet Yellow Chartreuse, and rounded out with some amari, local honey and ginger syrup, and a smoky mezcal float on top.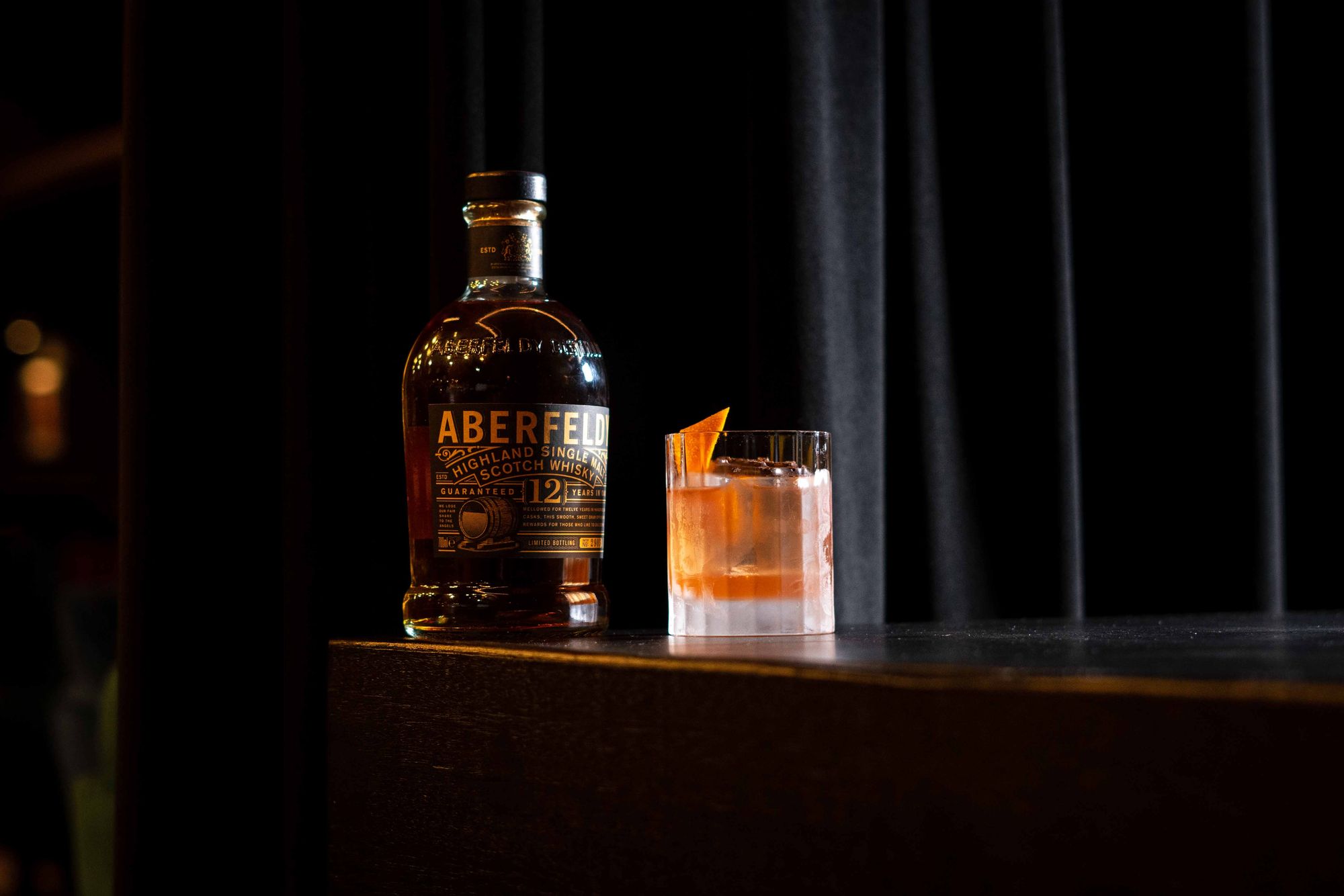 Bittersweet
Ingredients
50ml Aberfeldy 12 Years Old
5ml Yellow Charteuse
5ml Amaro Montenegro
10ml mezcal float
30ml lemon juice
15ml Urban Beehive Bondi honey & ginger syrup
Instructions
Stir all ingredients with ice in a mixing glass.
Strain into a chilled Old Fashioned glass.
Where to find it?
You can taste the Bittersweet for yourself at NOLA, Level 1, 100 Barangaroo Ave, and follow them on Instagram at @nolasydney.