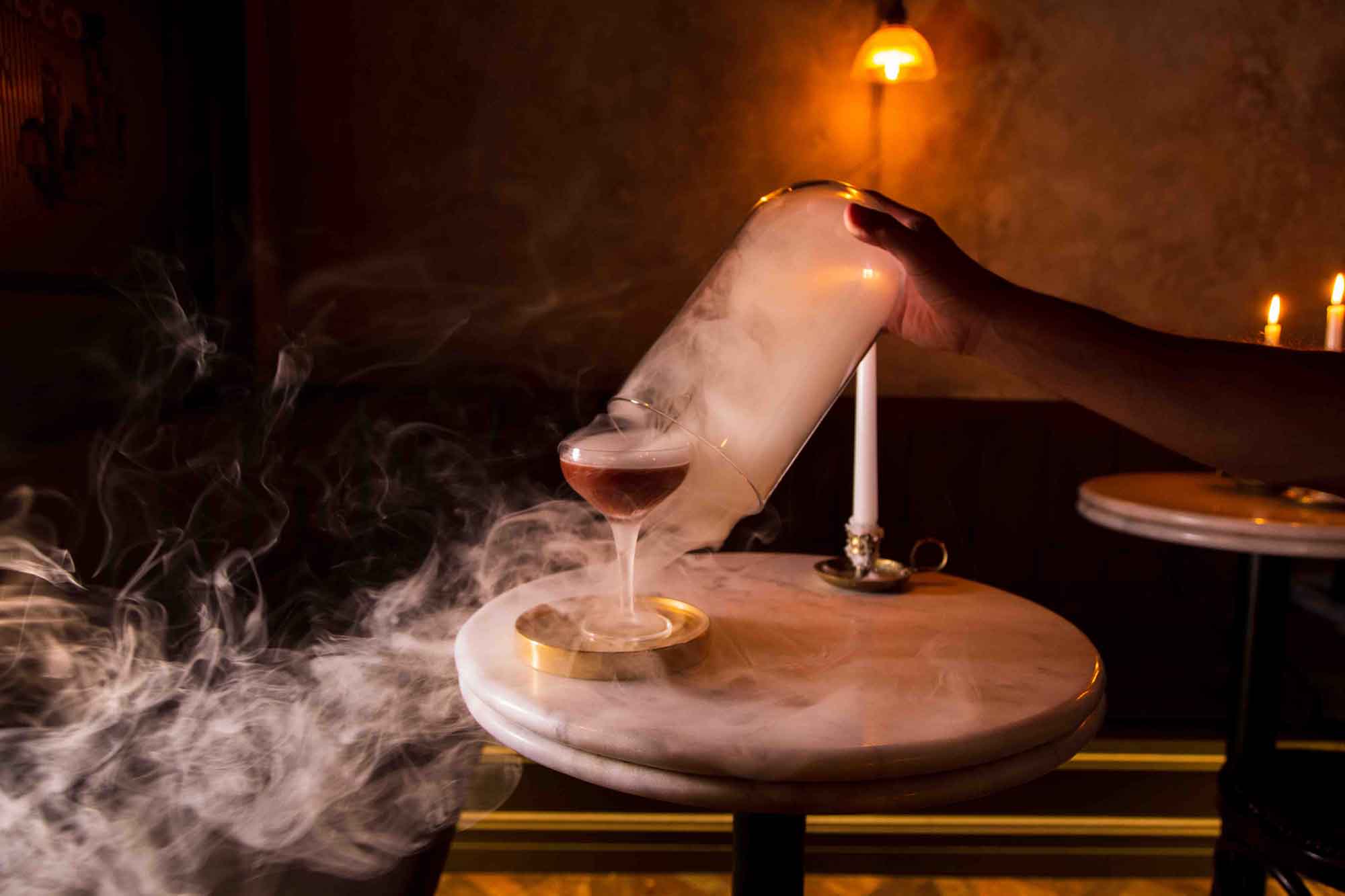 Some serves — like The Cumberland cocktail at the Manly bar of the same name — live on long past their first appearance on a menu.
It's a good problem to have. You open a bar, and list a cocktail on the menu — it's the namesake cocktail. It's your signature serve. It's a theatrical display as well, involving the lifting of a smoke-filled glass cloche revealing a whisky-driven, ruby red cocktail.
And then it's like your guests don't want anything else.
That's what happened at Manly speakeasy by the beach, The Cumberland. Their signature cocktail — helpfully named The Cumberland — is a rich mix of single malt whisky, PX sherry, cherry and native honey water.
And you know what? It's delicious. The punters agree. The drink has been rather well received since the bar opened in September last year; step down the stairs into the sandstone lined room at any time over the night and you'll be hit with the aroma of cherry wood smoke, wafting up from this drink.
But with a reduced capacity — and hence, smaller numbers of staff — when they reopened after the pandemic shutdown, bar manager Petr Dvoracek and co-owner Pete Ehemann took the drink off the list. It's a labour-intensive drink to execute, and they wanted to make life just that little bit easier for themselves. Instead, they're giving people even more attentive service than they did in the before times.
But has that stopped people ordering the drink? Absolutely not — it's still the bar's best seller.
The Cumberland Cocktail
Ingredients
45ml The Glenlivet Founders Reserve
10ml Pedro Ximinez sherry
10ml fresh cherry puree
10ml native honey water
Instructions
Shake all ingredients with ice.
Strain into a chilled coupette glass.
Cover with a cloche and smoke with cherry wood smoke.
Serve.
Recipe from The Cumberland, Manly.