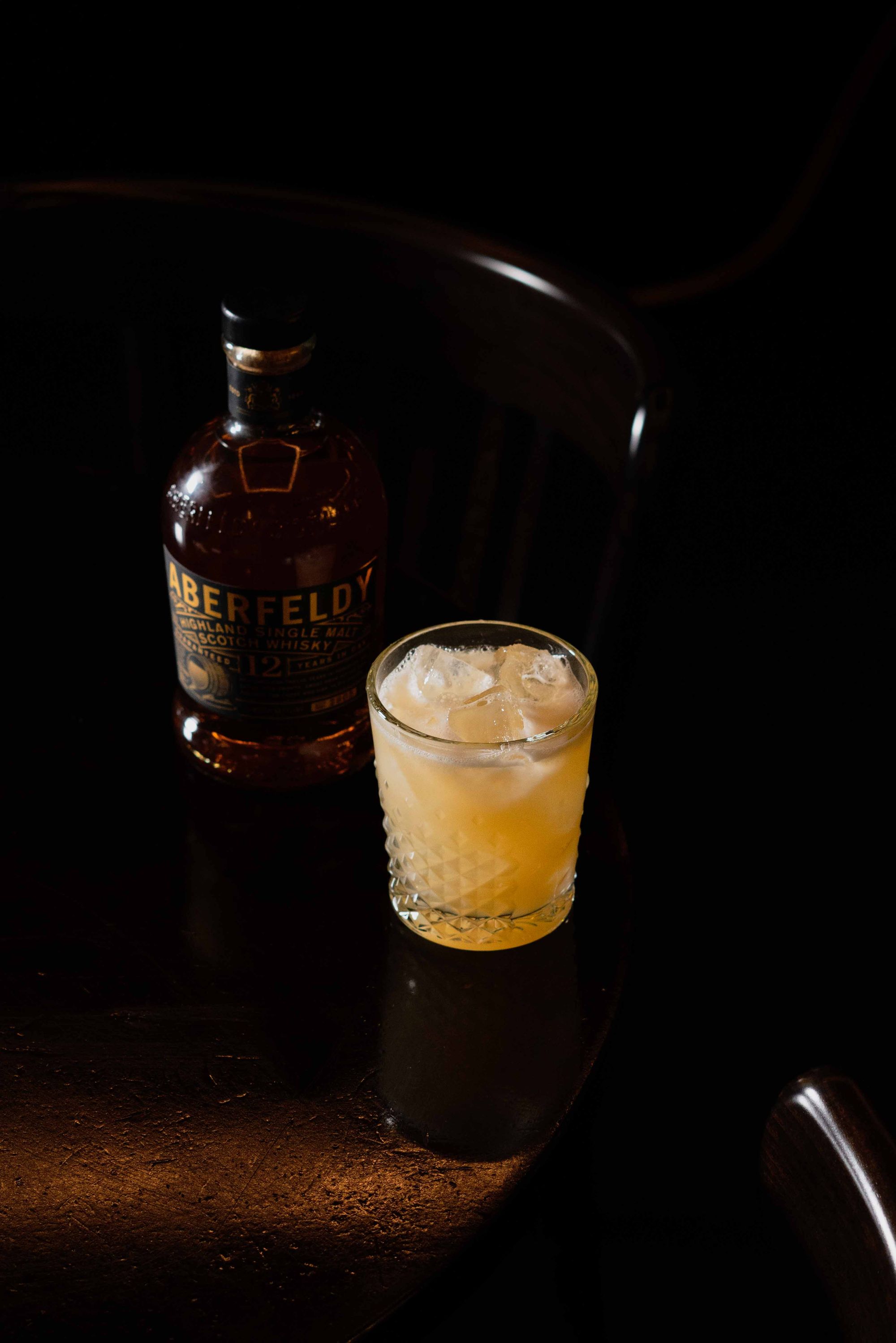 The Copper Queen at The Swinging Cat hews closely to the original, except for a few important substitutions.
IN PARTNERSHIP WITH ABERFELDY

---
The classic Old Fashioned formula is one that has been with us for the better part of 200 years. And there's good reason for that: not only is does it make a perfect cocktail — it is essentially the very definition of a Cocktail  — it is also a handy jumping off point for cocktail experimentation.
Like they've done with this riff on the drink at The Swinging Cat in Sydney. It hews pretty close to the classic formula, with just a few substitutions: local honey for sweetness, chocolate instead of aromatic bitters, and a little lick of saline to bump up the flavours.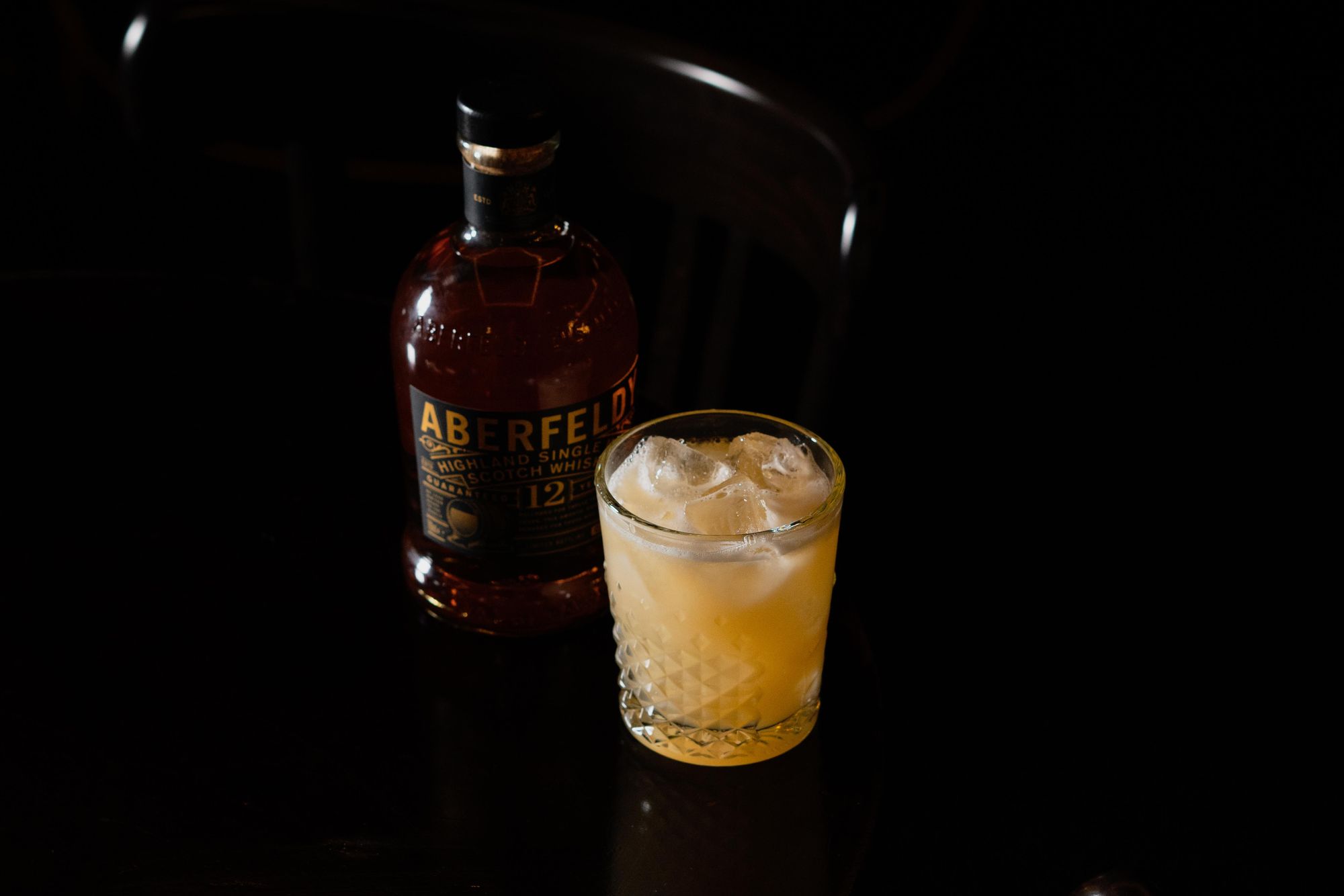 The Copper Queen
Ingredients
60ml Aberfeldy 12
5ml Urban Beehive Bondi Honey
2 dashes of chocolate bitters
2 dashes of saline solution
Garnish with an orange peel twist
Instructions
Stir all ingredients with ice in a mixing glass.
Strain into a chilled Old Fashioned glass.
Garnish with an orange twist.
Where to find it?
You can taste The Copper Queen for yourself at The Swinging Cat, 44 King Street, Sydney, and follow them on Instagram at @theswingingcatsydney.