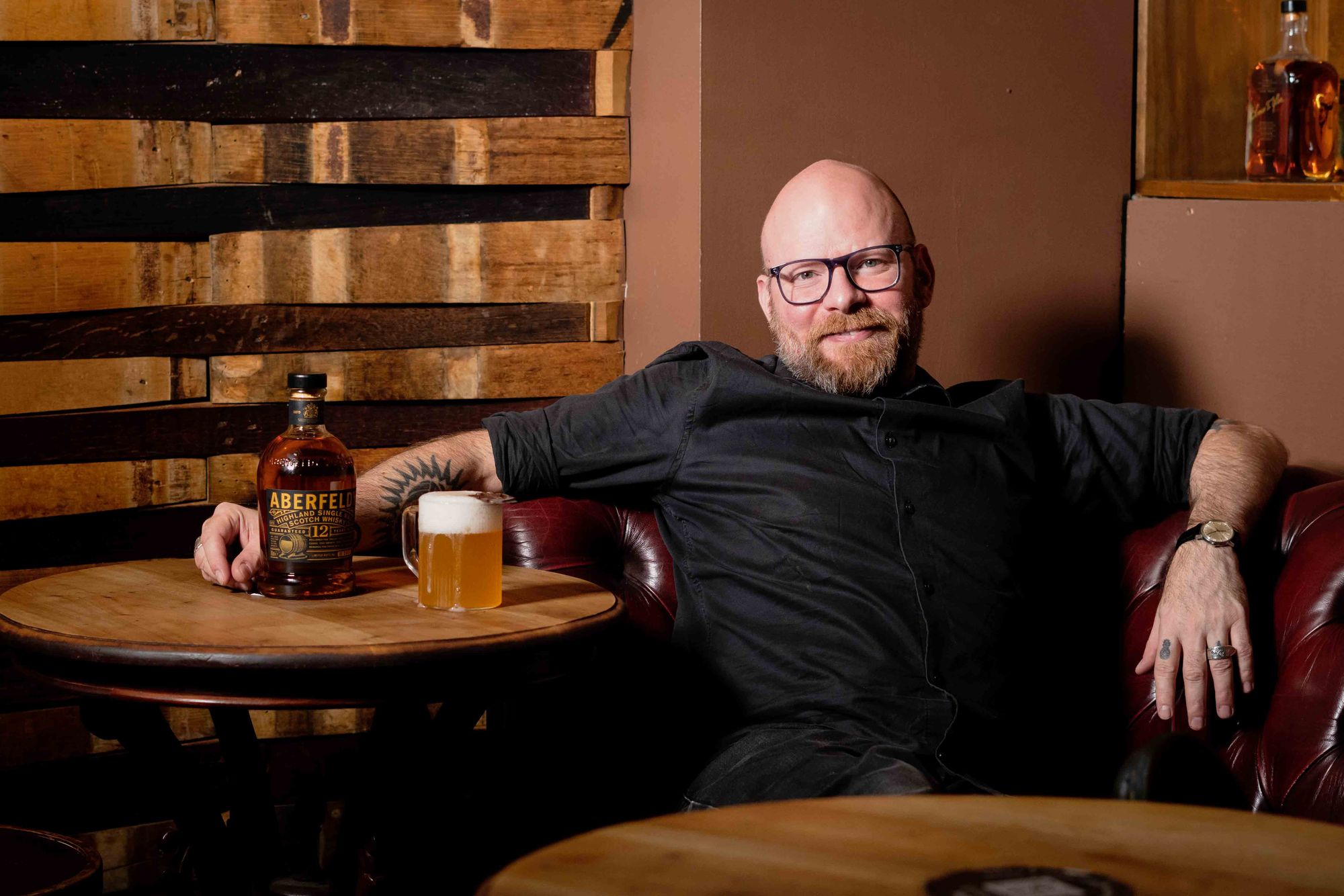 Cristiano Beretta's take on the Hot Toddy is a little unconventional.
IN PARTNERSHIP WITH ABERFELDY

---
Long-time fans of Sydney small bar, Stitch, know them for tailoring a good time. And the basement level bar is channeling a sense of wonder with its unconventional take on the classic Hot Toddy, called Nutty By Nature.
It comes from group bars manager Cristiano Beretta, and features Aberfeldy 12 along with a complementary cast of flavours: nougat, local Sydney honey, grapefruit, and walnut. But it's the contrasting temperatures at play — a hot, golden drink capped with a cold, nutty, nougat foam — that really brings the wonder.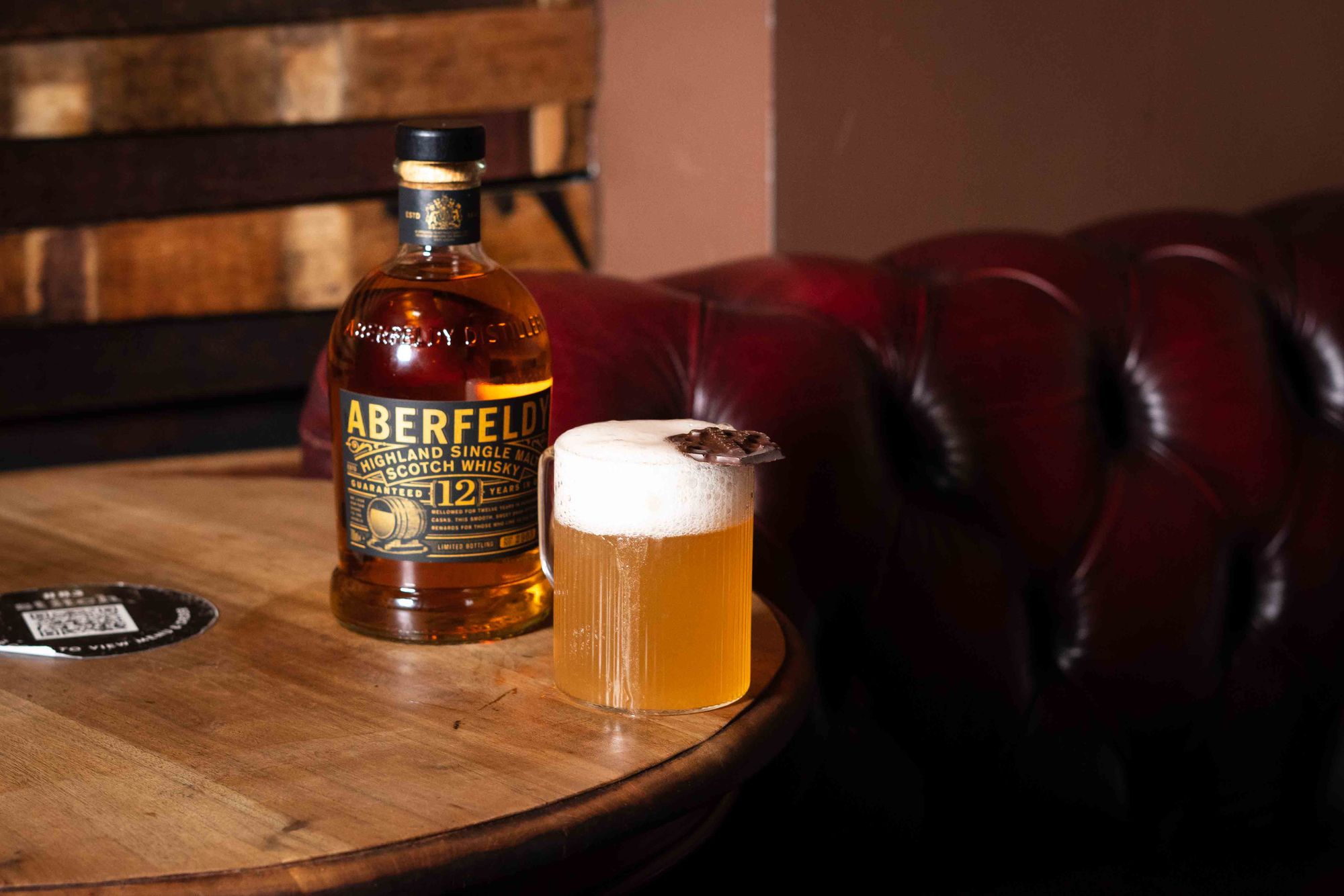 Nutty By Nature
Ingredients
45ml Aberfeldy 12
20ml Urban Beehive Sydney Honey
20ml grapefruit juice
2 dashes black walnut bitters
2 dashes grapefruit bitters
hot water
nougat tea foam on top
Instructions
Add ingredients to a heatproof glass or mug.
Pour a nougat and tea foam on top of the drink.
Where to find it?
You can taste Nutty By Nature for yourself at Stitch, 61 York St, Sydney, and follow them on Instagram at @stitchbar.