From Clipper in Auckland comes this Gimlet and Bali-inspired cocktail.
Below, Barney Toy describes the inspiration behind this drink from the latest cocktail list at Clipper in Auckland, New Zealand, which promises to take you on a trip around the world (without ever leaving the bar).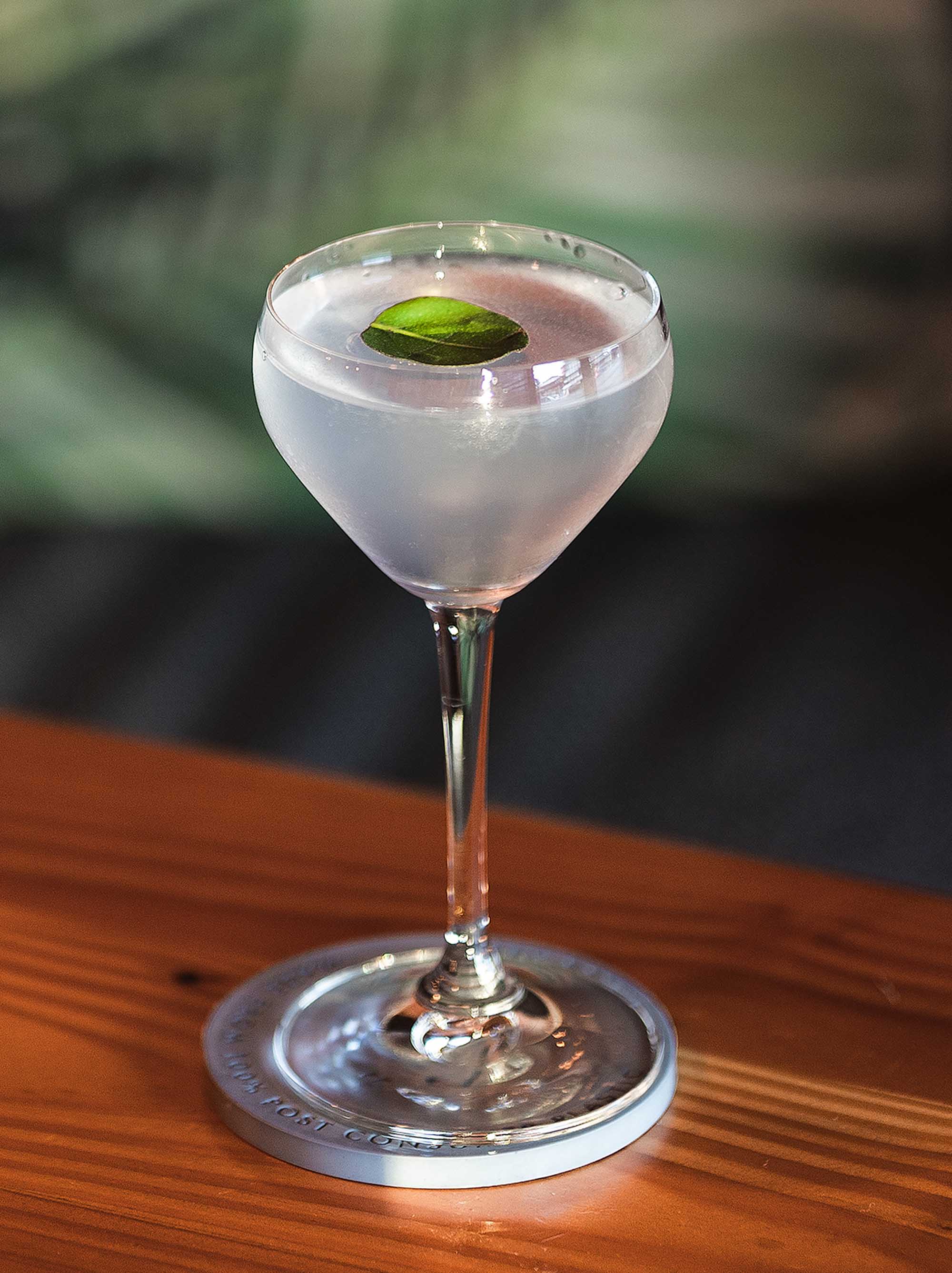 Lime Leaf & Coconut, Bali  - Indonesia
Ingredients
15ml Bombay Sapphire Gin
30ml Reyka Vodka
30ml lime leaf & coconut cordial
5ml fresh lime juice
Instructions
Batch all ingredients and carbonate.
What was the inspiration behind this drink?
This is a riff on a classic Gimlet using both gin and vodka — we just gave it some tropical vibes by making a lime leaf and coconut cordial.
How does it taste, and why does it work for you?
This literally tastes exactly like it sounds. It's booze-forward with a sweet zingy floral finish.
Can you briefly describe the techniques behind the drink?
We vac pac and then sous vide lime leaf into a coconut syrup, then turn it into a cordial using an acid solution.