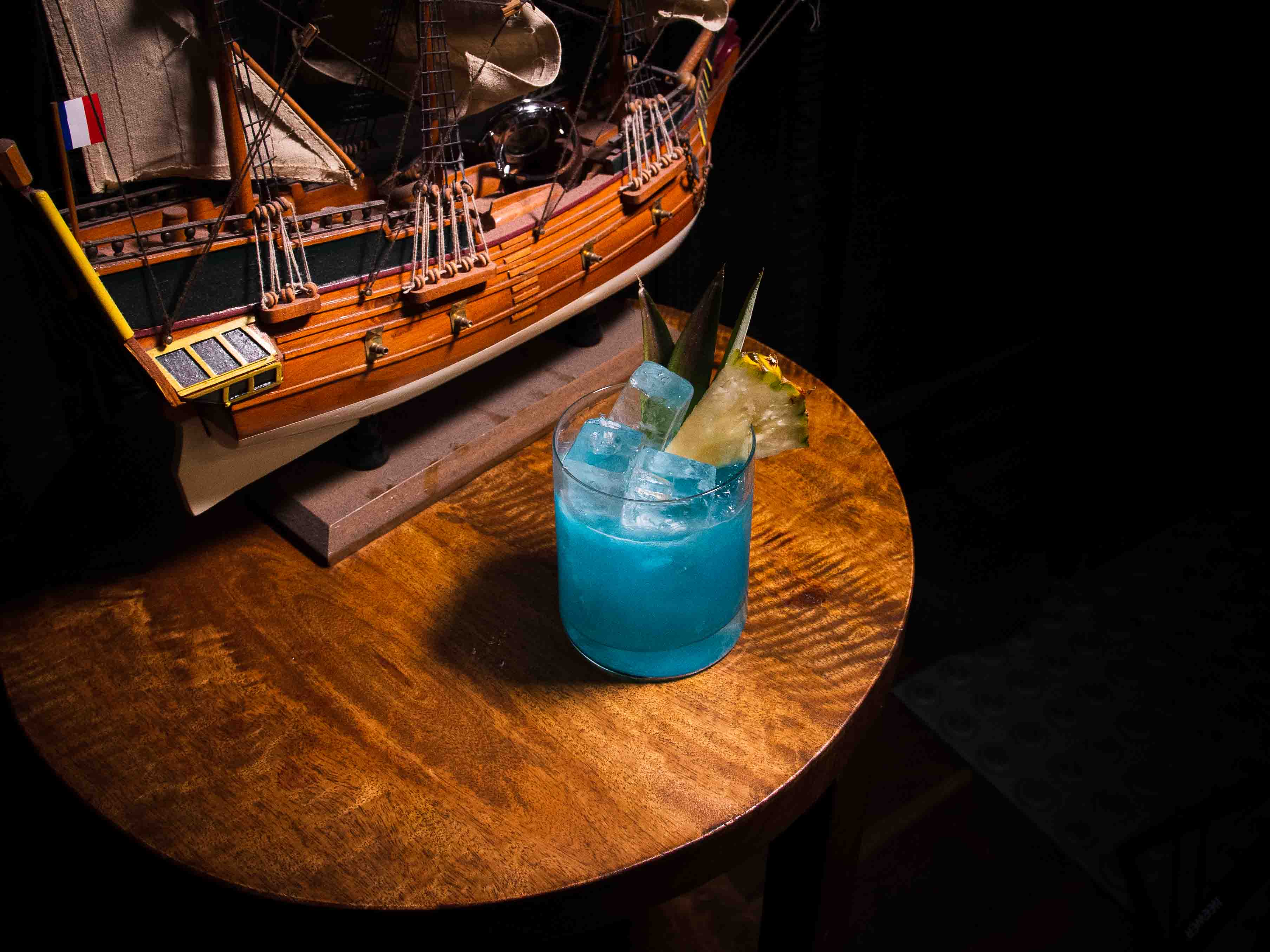 It's tropical, it uses junipery gin, and the best bit? This take on the Royal Hawaiian cocktail is blue.
PRESENTED BY BOOTHBY IN PARTNERSHIP WITH MARIONETTE
If you're thinking tropical drinks, chances are you're thinking rum. But that's not the only option available to you, as this take on the classic Royal Hawaiian cocktail shows.

Look around the internet, and you'll learn that the Royal Hawaiian cocktail dates back to the 1920s under another name, taking on its current moniker in the 1950s as the signature cocktail of The Royal Hawaiian Resort in Waikiki, Hawaii.

It uses elements familiar to tiki drinks — orgeat, citrus, pineapple — but it's the addition of junipery gin that makes the drink sing. In fact, gin and almondy, sweet orgeat play so well together, you will also see the pairing in Trader Vic's Samoan Fog Cutter and the delightfully simple Army & Navy cocktail.

Where this spec below differs from the classic Royal Hawaiian is the addition of a little Marionette Blue Curaçao to the recipe. Bursting with layers of citrus, the dang thing is blue (and delicious) and a surefire way to feel like you're somewhere far, far away.
Royal Blue Hawaiian
Ingredients
15ml Marionette Blue Curaçao⁠
45ml gin⁠
15ml lemon juice⁠
15ml orgeat⁠
`30ml pineapple juice⁠
Instructions
⁠Shake with ice and dump into a rocks glass.⁠
Garnish with a pineapple wedge.⁠