The Hot Toddy is like a warm, whisky hug.
IN PARTNERSHIP WITH ABERFELDY

---
We've written before about the Hot Toddy, the classic perparation which — whilst it may not exactly cure what ails you — can comfort the soul on a chilly winter night. It's like a warm whisky hug.
The Bank Hotel in Newtown is sharing their take on the classic all August: Aberfeldy 12 is warmed up with hot water, dried cloves, lemon, and spiced honey.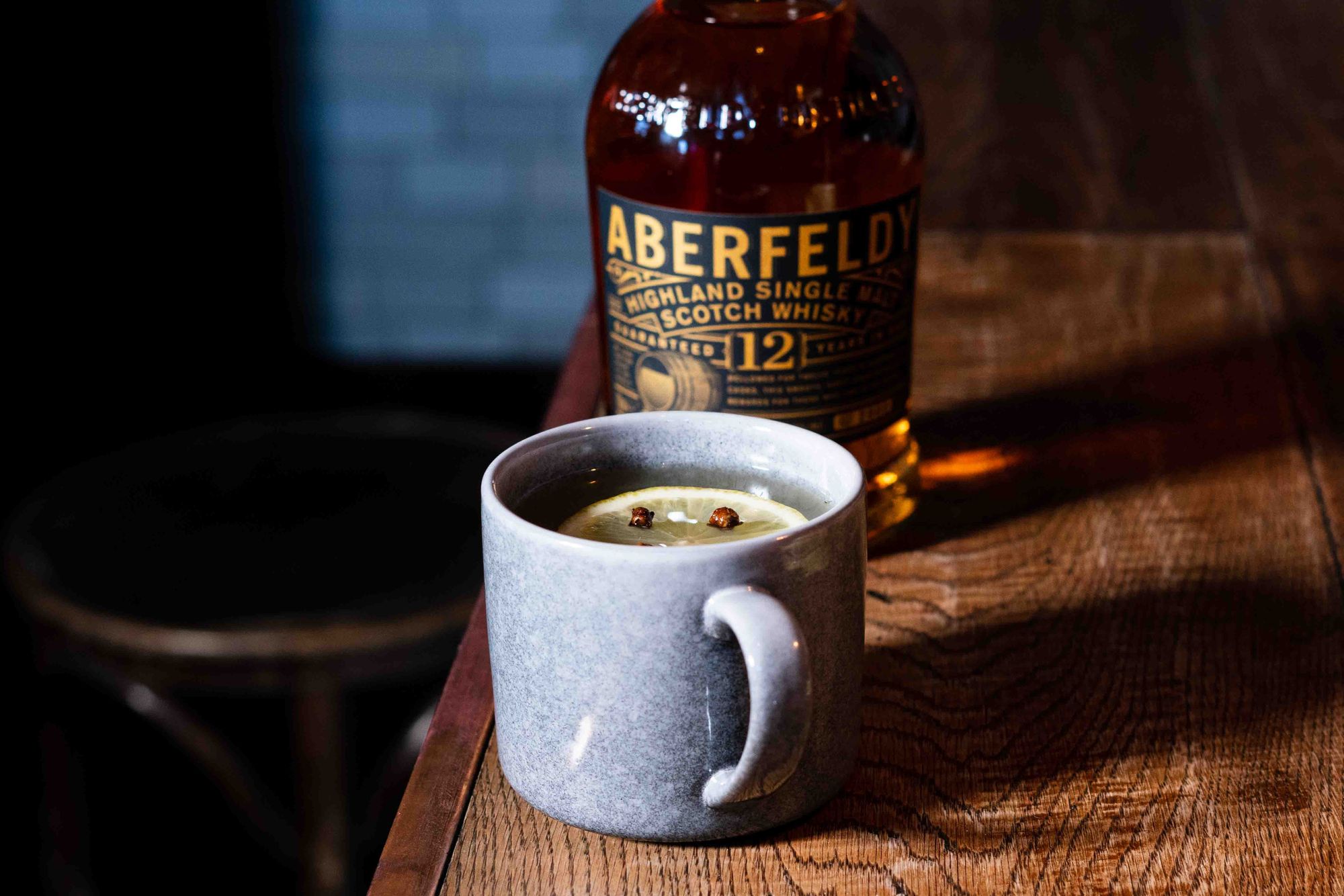 Aberfeldy Hot Toddy
Ingredients
45ml Aberfeldy 12
a squeeze of fresh lemon
45ml spiced honey syrup with Urban Beehive Honey
4 dried cloves
hot water to taste
Instructions
Combine all ingredients in a pot, and heat until hot.
Pour into a heatproof cup.
Garnish with a lemon slice studded with cloves.
Where to find it?
You can taste the Aberfeldy Hot Toddy for yourself at The Bank Hotel, 324 King Street, Newtown, and follow them on Instagram at @bankhotel.