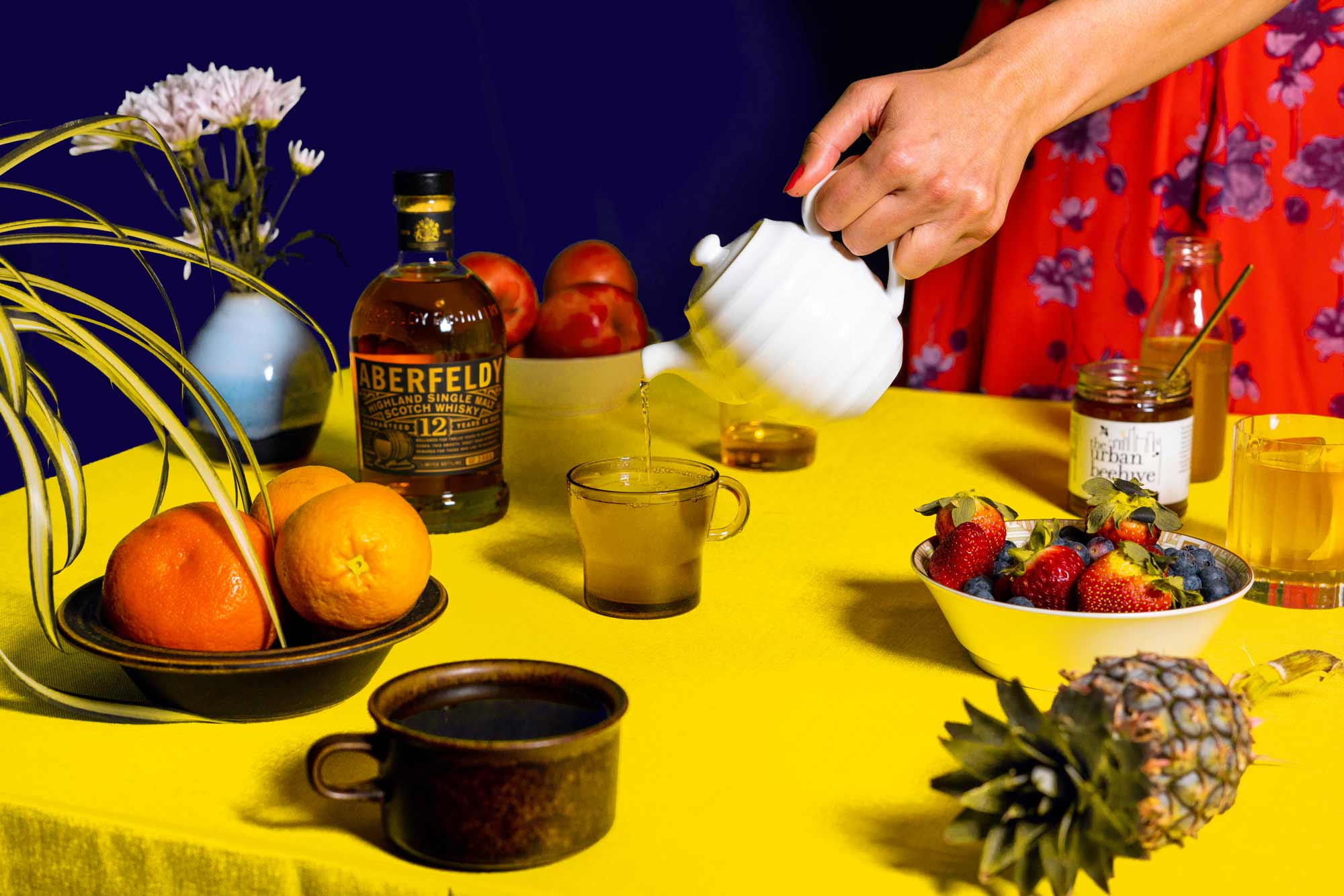 Lemon, honey, and good single malt Scotch whisky — you cannot go wrong with a good Hot Toddy.
PRESENTED BY BOOTHBY IN PARTNERSHIP WITH ABERFELDY 12
No-one knows who first invented the Hot Toddy, and frankly, it doesn't matter.
The Hot Toddy is one of those drinks that didn't need an inventor because it was always going to be invented. It gets very cold in Scotland, in case you hadn't heard;  though a good dram — like the Aberfeldy 12 we've used here — will go a long way to providing warmth and comfort, a little honey, hot water, spice and lemon will warm your soul, too.
Sometimes the weather necessitates invention of a great drink.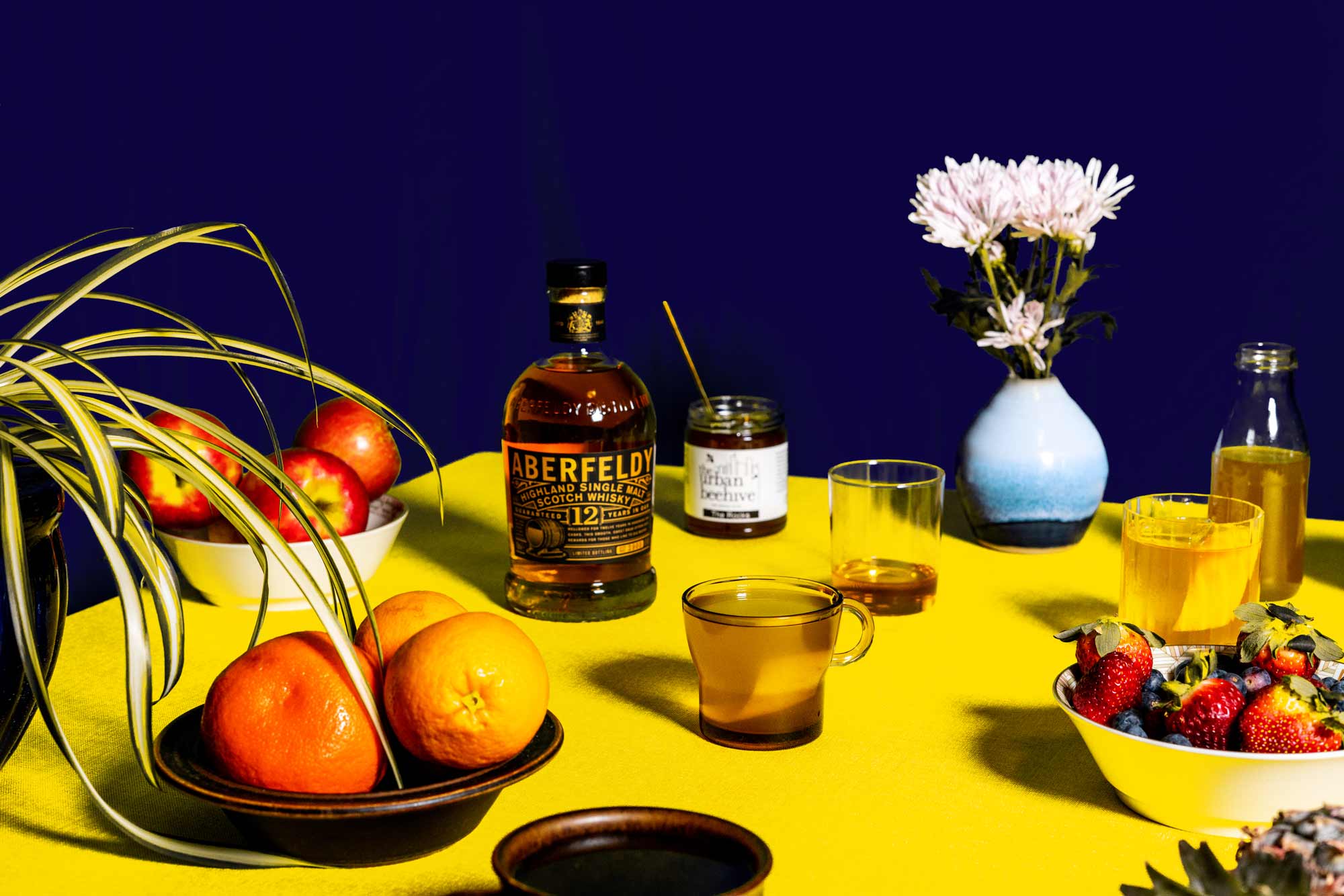 Golden Hot Toddy
Ingredients
50ml Aberfeldy 12
15ml local honey syrup*
20ml lemon juice
1 teaspoon Gewürzhaus Hot Toddy Spice
120ml of boiling water
Instructions
Add a mix of hard spices to boiling water; leave to infuse for a couple minutes, then strain off spices.
Add the honey syrup to the hot water, then the lemon juice, and finish with the Aberfeldy 12.
Pour into a warmed, handled glass. Garnish with a lemon peel.
For the spice mix, you want to avoid powdered spices — they'll end up in the drink no matter how fine you strain it. A better option is to pick up the custom-made Gewürzhaus Hot Toddy Spice from Gewürzhaus here.
*For the honey syrup, mix 100g of local honey to 64g of hot water. Stir, and cool down in the fridge. Once chilled, bottle and use accordingly.
Further reading.