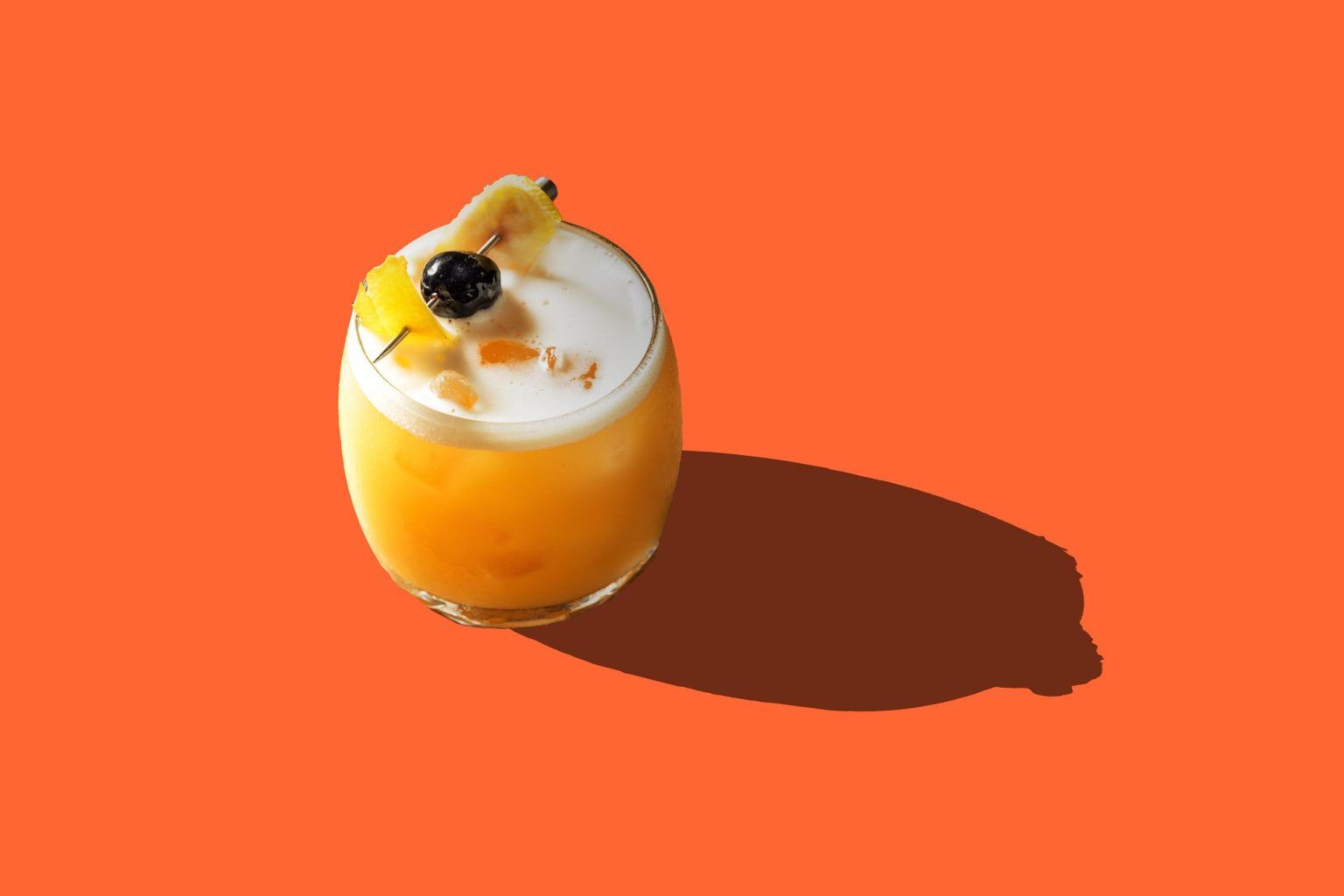 The Amaretto Sour doesn't make for a bad drink, it's just one that tends to be a touch on the sweet side for many — but that can be fixed.
There was a time there, back in the mid-2000s, where it seemed the Amaretto Sour would take over the appetites of the country. It was a drink ordered in the corner pub and in top end cocktail bars, and every bartender had to know its recipe. Then the Espresso Martini bubbled back up, whisky took off, and gin exploded.
It left the Amaretto Sour something of an also-ran.
But it's not a bad drink. There's a lot going on inside — it's just that the drink tends to be a touch on the sweet side for many, and for some, lacking in sufficient alcoholic vigour to justify a $20 asking price.
The key to the drink is in its name: amaretto. The most famous example of amaretto, Disaronno, has become so famous as to have eclipsed the need to call itself amaretto anymore, but it remains one of the best expressions of the genre.
You might think of amaretto — which translates from Italian to 'little bitter' — as an almond liqueur, but it achieves this by the crushing of apricot kernels and macerating them in spirit. The apricot kernels are rich in an aroma compound called benzaldehyde — the same aroma compound responsible for that bitter almond note, in marzipan, cherries and orgeat.
And that's what makes the drink so moreish, despite its sweetness. If you do prefer your drinks to be on the drier side, however, you could dial back the amaretto, and rep[lace it with some cask strength bourbon — the way bartender and author Jeffrey Morgenthaler does for his take on the drink (you can find that here).
And should using egg whites in a cocktail leave you feeling a little squeamish, read up on our primer on working with eggs, here.
Amaretto Sour recipe
Ingredients
60ml amaretto (such as Disaronno)
30ml lemon juice
15ml egg white
Instructions
First, dry shake the amaretto, lemon juice, and egg white in a shaker without ice.
Then repeat the process, this time with ice.
Strain into a rocks glass over good quality ice. Garnish with a lemon slice, or a cherry (or another stone fruit).
Notes
The trick to this drink? You'll want to find the perfect ratio between acid (the lemon) and sweetness (the amaretto) that works for your palate. Oh, and don't overdo the egg white.
If you want to make the drink a little less sweet, dial back the amaretto by 15ml and replace it with a good bourbon whiskey. Alternatively, take a look at the version from Jeffrey Morgenthaler here.