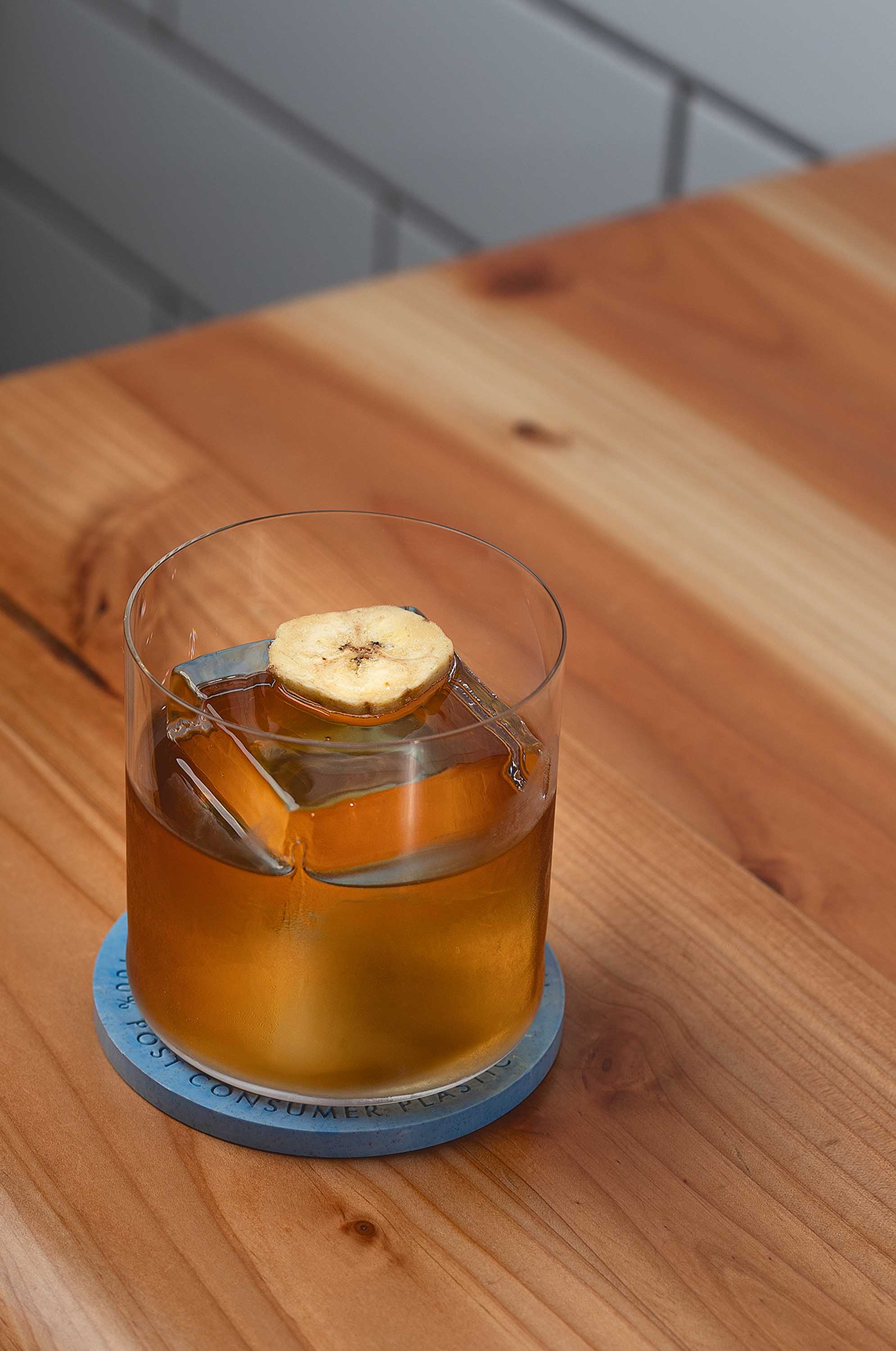 Banana and cacao characters make for an after dinner drink to remember.
Below, Barney Toy describes the inspiration behind this drink from the latest cocktail list at Clipper in Auckland, New Zealand, which promises to take you on a trip around the world (without ever leaving the bar).
Banana & Cacao, Quito - Ecuador
Ingredients
60ml butter-washed booze*
10ml clarified banana caramel
5ml dark cacao
5 dashes chocolate bitters
Instructions
Stir down all ingredients and serve over block ice in an Old Fashioned glass.
*The booze is a house mix of Jack Daniel's Rye for, "for spiced banana bread vibes," Bacardi Carta Blanca for dryness and Bacardi Ocho for richness.
What was the inspiration behind this drink?
We wanted to make the ultimate old fashioned style drink something ideal for after dinner or as a night cap.
How does it taste, and why does it work for you?
Banana and chocolate are such a good combo! It's rich bitter and decadent. Such a good drink to finish the night.
Can you briefly describe the techniques behind the drink?
This is a pretty prep heavy drink. We fat-wash the booze with both white cacao and salted butter using a sous vide and freeze filtering.
We use a thermomix to make the banana caramel. We blend palm and raw sugar with water until it starts to caramelise then add in fresh banana then clarify it using a Chemex.