A new bar from a hospo couple that is built to serve the neighbourhood.
If there was one big bar scene trend throughout the 2010s, I think it would be that more bartenders went on to open bars of their own than had been possible in the past. It gave us a better and more interesting bar and drinks scene, because these bars tend to be more about the vision of the individual owners than they are about filling a market gap. Bartenders who step into ownership tend to give more of themselves in the concept and the service — they are businesses (they have to make money) but with a point of view. I love that. You want to drink and spend your money in a place that means something, right?
But right now the price of everything is going up. And not just on rent, ingredients, and spirits, but on the inputs that go into making a bar a reality, like stainless steel. The more expensive it gets, the more difficult it will be for bartenders to jump into ownership.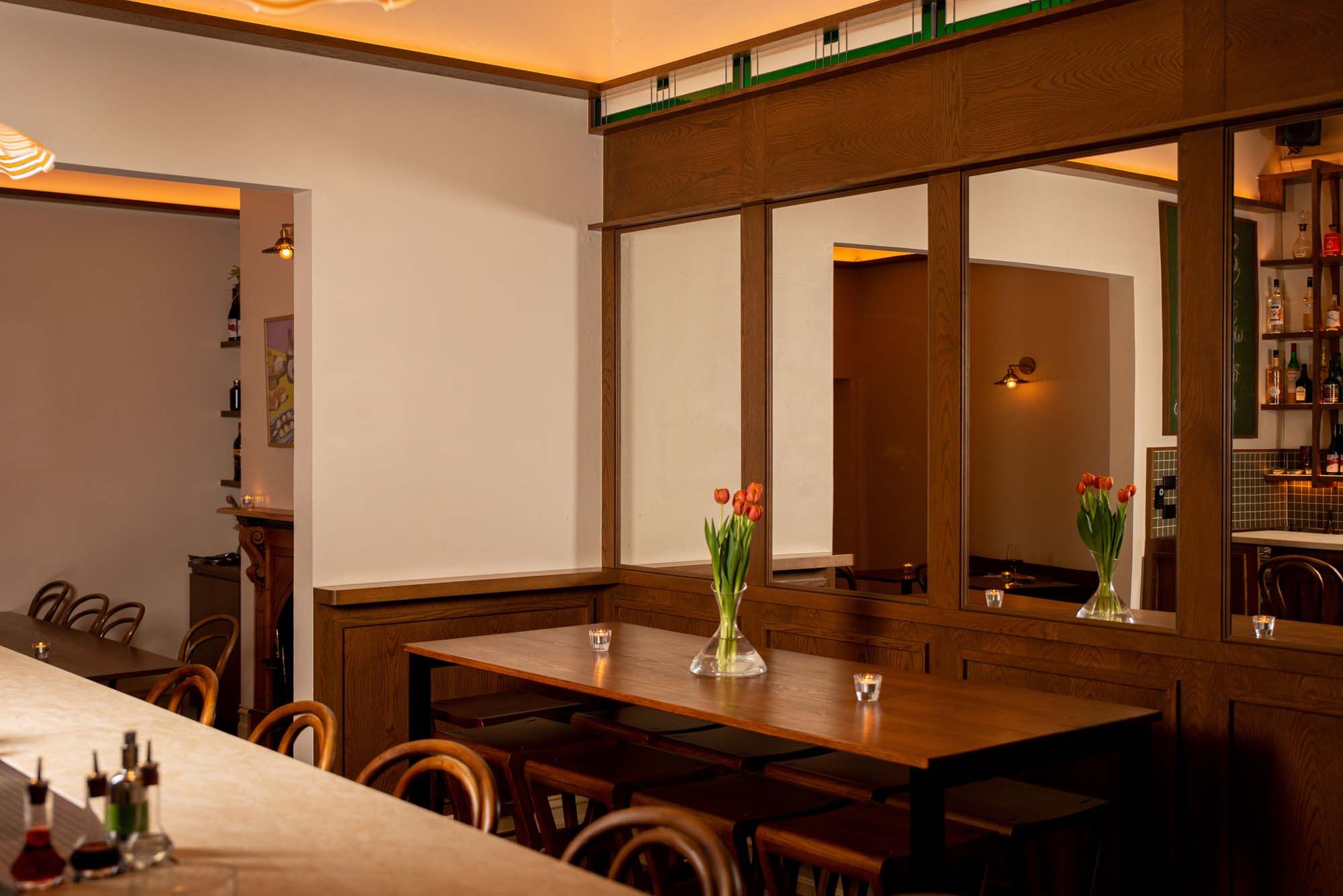 The good news for now, though, is that it's still possible, as this new Melbourne bar shows. Partners Dani and Oska Whitehart have opened Bar Bellamy, on Rathdowne Street in Carlton, opposite Capitano. The bar is the first foray into bar ownership for the couple, with Dani having come up in hospitality in the world of cafes, and Oska having bartended at some of Melbourne's best bars — The Everleigh, Bad Frankie, and Gimlet among them.
They're billing Bar Bellamy as a drop-in, neighbourhood cocktail joint, with an emphasis on old-time hospitality in a warm, inviting room.
"[The space] had the bones here, but the previous iteration was as a Moroccan restaurant," says Oska. "We've lovingly restored it over the last six months."
"We just want it to be a really warm space, we want people to feel really relaxed and comfortable," Dani says. "We want us to all know who is coming in, remember people's names — just that place you can go to that's like a friend's house."
That idea of repeat patronage also informs the cocktail offering.
"The plan is to really rotate the drinks list super fast," Oska says. "So, make up a batch of 100 drinks, and then move it on to the next one.
"I really want people to be coming back regularly and have a different experience every time and really trying some fun new ingredients, new flavours, new styles of drinks that they might not have experienced, with all the amazing producers we're hoping to work with."
"We're pretty excited about the Martini variation we're launching with," he says, "we're calling it a Lupini Tini. There's this awesome 60, 70 year old Italian grocer up on Sydney Road in Brunswick, and they've got [a] particular lupini beans in brine. We're gonna use that as the inspiration for a savoury, umami-forward Martini."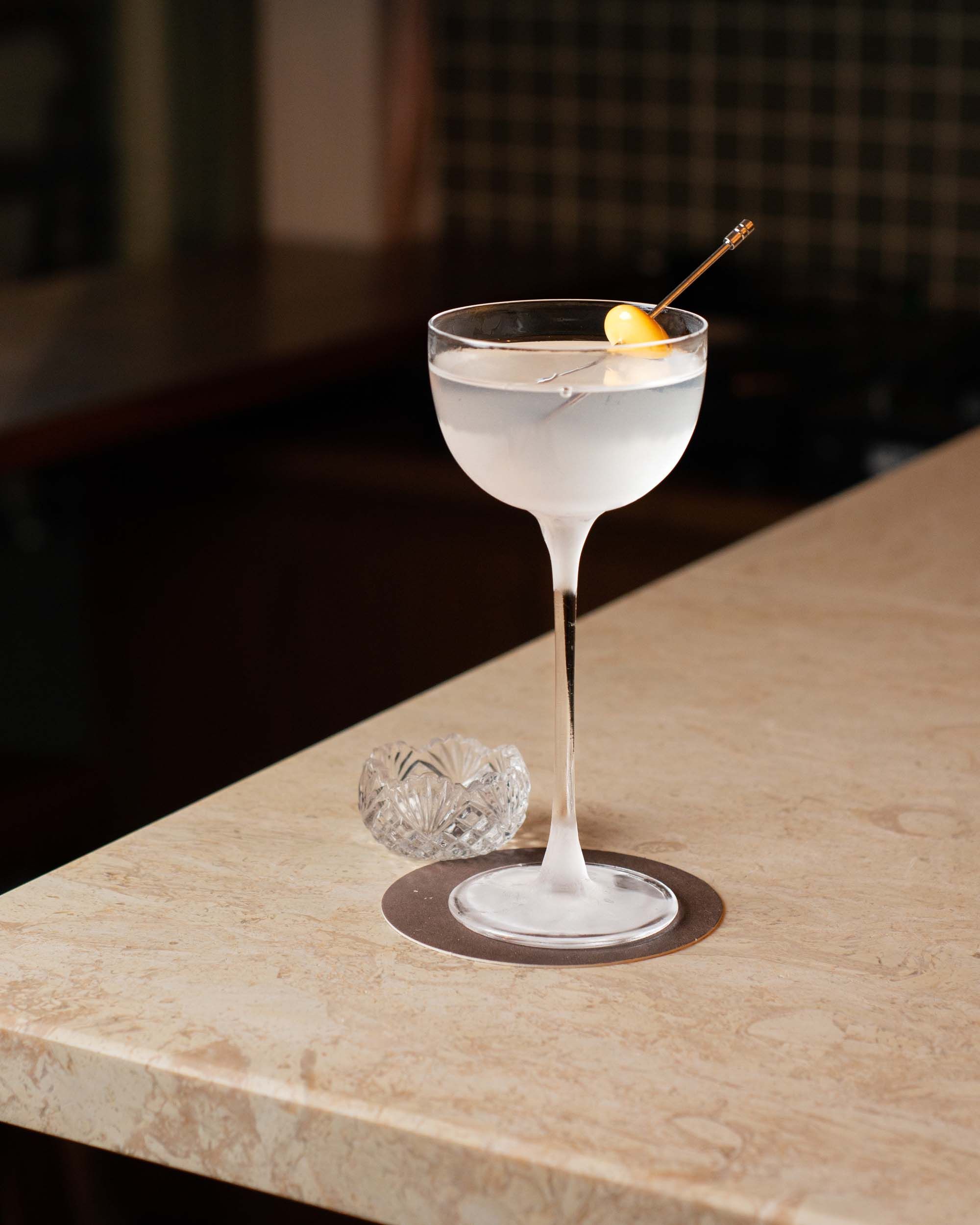 And although the place is primarily a cocktail bar (thanks to Oska's classics-based background), food will also be a big part of what Bar Bellamy provides.
"We're calling it nostalgic Western European," Dani says.
"So French, Italian, a little bit of Spanish as well," says Oska. "A lot of smaller plates and sharing bites, but we want to have a lot of very classic, traditional serves as well — just with some modern influences. You know, big stews over winter, and really nice cold cuts of meat over summer."
Bar Bellamy can accomodate up to 35 people inside, with another 12 seats out the front, with plans to launch a private dining room upstairs already in the works.
To enhance that neighbourhood, drop-in feel, the inside is very focused around a central 10 person communal table.
"We're hoping guests kind of bump into each other and have a bit of a chat and get to know each other a little bit as well," Oska says.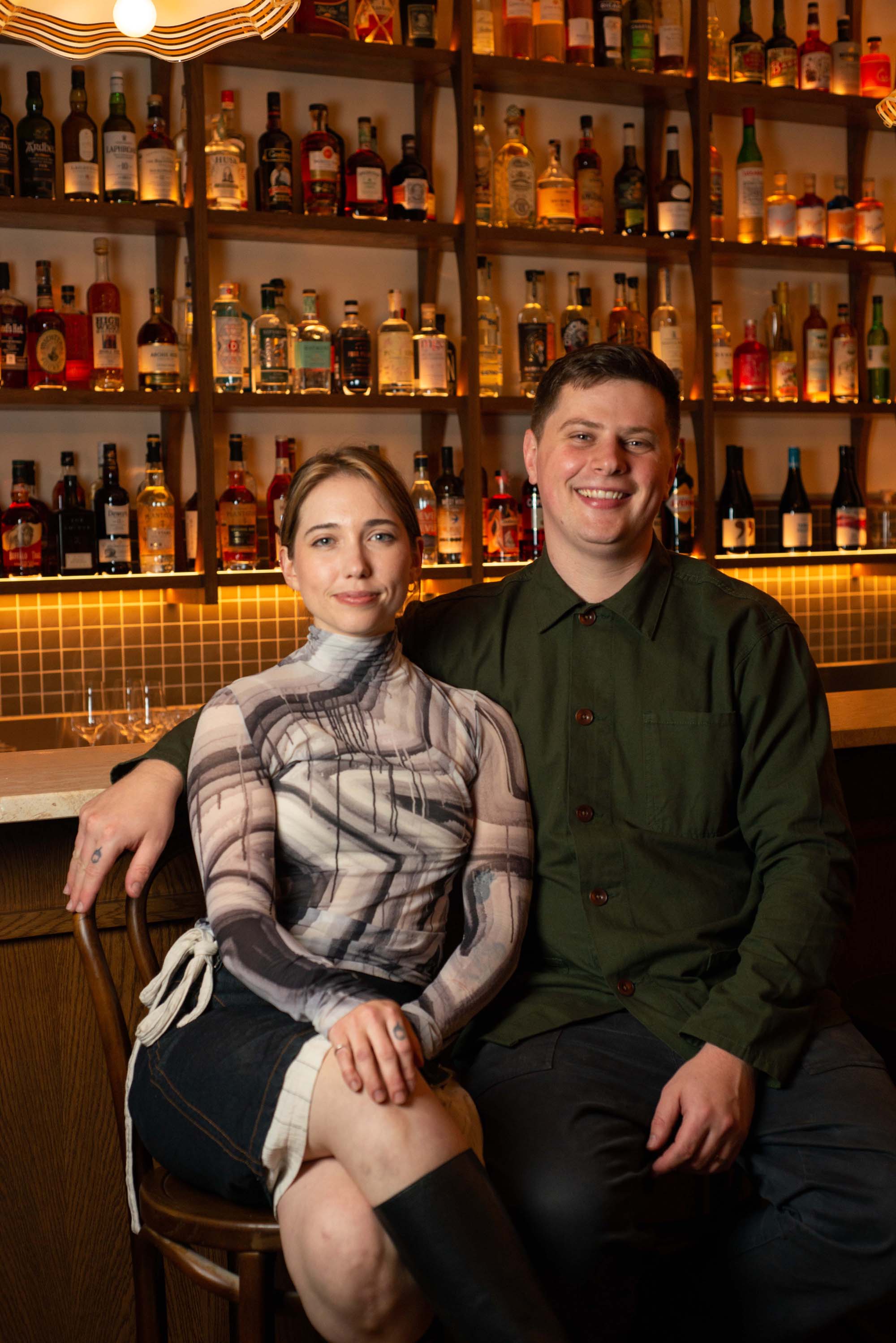 If that communal table vibe isn't your thing, they've also got six seats at the bar, too.
The couple have been thinking about this day for a long time, so I asked them — how does it feel to be open and trading?
"Seeing it all come to fruition, and it's just been one of the most rewarding and validating experiences ever," Dani says.
Oska agrees. "It's an incredible experience."
Bar Bellamy is open Wednesday to Saturday from 5pm until 1am, and on Sundays from 12pm "until stumps." Follow them on Instagram at @bar.bellamy  and visit them in real life at 164 Rathdwone Street, Carlton.