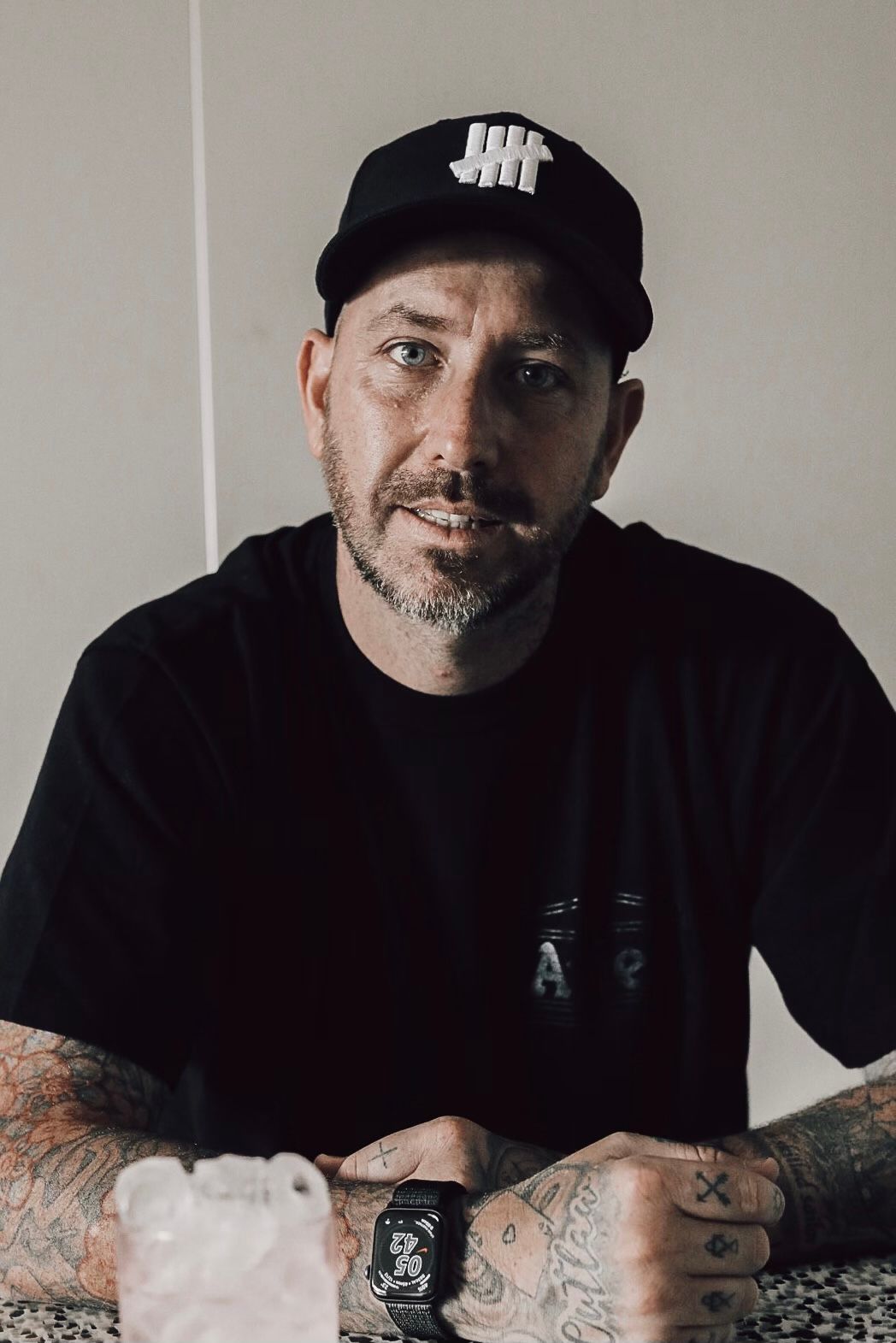 RE- is the most ambitious Sydney bar opening of 2021 — here's a deep dive into everything we know right now about when they'll open, who is behind it, how they grow (yes, grow) their lampshades and much more.
Matt Whiley and Maurice Terzini are two names that are about as influential as you get in the hospitality world. Terzini is the much acclaimed restaurateur behind Icebergs Dining Room & Bar and Whiley is one of the world's most influential bartenders.
And in April, they're set to throw open the doors to RE-. The 80-capacity bar not only features the avant-garde drinks that Whiley is known for, it's also a spot at which you can pop in for a casual G&T.
Oh, and they're all about waste products — they've even grown their own lampshades.
Below is everything we know right now about what RE- is, the big idea behind it, and much more.
What is it?
RE- is billed as "the world's first permanent no-waste bar".
Where is it?
RE is at 2 Locomotive Street, Eveleigh in Sydney.  "The building we're using is an old heritage building," says Matt Whiley. "We're re-using some of the beams inside. It's in Eveleigh, in the technology park, one of the old locomotive workshops."
Who is behind it?
RE is the latest project from Matt Whiley in collaboration with Sydney hospitality icon Maurice Terzini (whom you may know from the iconic Icebergs Dining Room & Bar, or his CicciaBella restaurants).
Whiley is best known in Australia for his previous bar, Scout Sydney which held at residency atop The Dolphin in Surry Hills back in 2019. Whiley also has Scout London, which has often appeared on the World's 50 Best Bars list since opening in 2016.
He's known for a progressive, flavour-focused approach to drinks; at Scout, that has been about utilising what is seasonal and local; at RE-, that will focus on reusing and repurposing ingredients.
Whiley won't be alone in this new venture, however. He has enlisted the help of the talented Evan Stroeve, last seen running things at Bulletin Place in Sydney, and Jake Down, who was a long-time bartender at the now defunct This Must Be The Place in Darlinghurst before working at Scout in London.
When does it open?
The proper, official launch date is April 6 2021.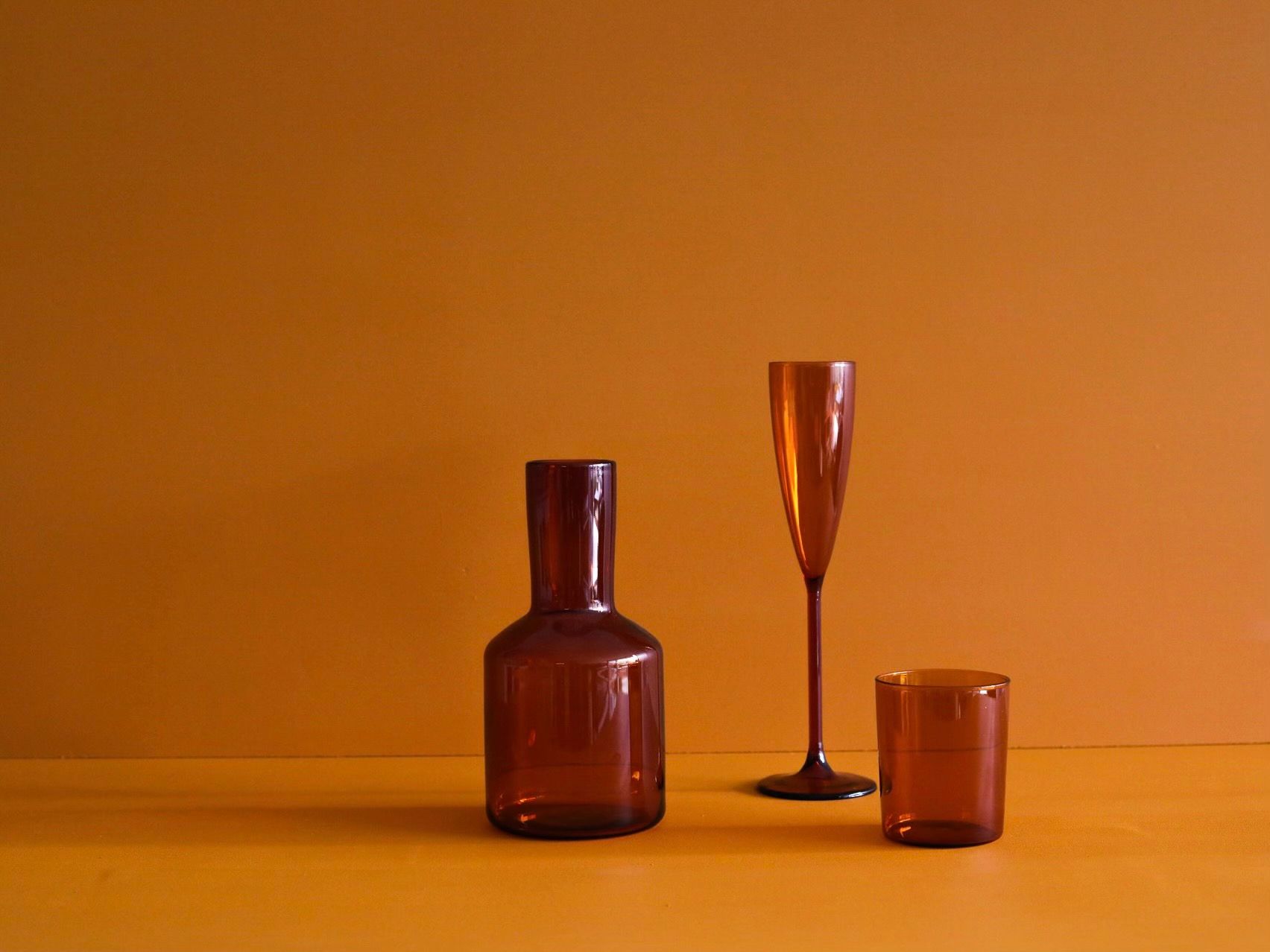 What's the idea behind it?
"The idea is recycle, reuse, repeat, repurpose. The whole process is repurposing," says Whiley.
RE- is what Whiley envisions many bars will come to resemble in the future.
"The bar has to operate and make money to show that this is the way forward," Whiley says. "We're going to be an open book on how we're going about it."
It's a cocktail bar in that they've got an ever-changing list of around 10 cocktails, with Highballs, Spritzes and classic cocktails all making an appearance.
Just don't call the place a concept bar.
"The idea is if you come, it's not a concept bar; there's still classics on the menu," says Whiley.
"If you peel away the surface, we'll tell you everything that's going on — we'll educate you on what we're doing. But if you don't, you're just a punter, there's going to be a lager on tap.
"If we go too in your face with the concept — which we're not, every bar should operate like this in the future — if we go too much into it, the people who just want a Gin & Tonic or a beer won't come.
But it's not just a bar
So whilst Whiley very much wants it to be the kind of bar you can pop into throughout the week — not a once-off destination joint but a bar that you're comfortable visiting every week — they'll also be offering some education in the space for trade and consumers.
"We're going to be doing educational classes," Whiley says. "Not necessarily all about waste, but we might do a whisky tasting — we just want to bring people in and talk about stuff and have fun with people."
And that's not all, as Whiley wants to work with the rest of the bar industry to reutilise its waste, calling it a "circular economy of waste."
"The idea is we partner with 10 bars and we'll be the cog in the middle, and cross-pollinate other people's waste.
"The idea is we'll become a marketplace for waste. It might be a mango that doesn't look right, but people can log in and order it for a service fee to cover our own costs," says Whiley.
So what's the RE- way of kitting out a bar? How does it work?
What does a bar built on waste look like? Well, a lot nicer than that sentence might otherwise convey.
"The banquette seating is made out of pineapple leaf fibre, the bar top and some of the structural stuff is made out of recycled plastic and food packaging, plastic bags, Tupperware," says Whiley.
And they've used a company, Grown Bio from The Netherlands, to grow their lampshades.
"The lampshades are made out of mushroom mycelium," Whiley says. "The wine coolers the same."
"The ideology of everything is using something that is normally waste," says Whiley. "The same way for the drinks and food as well — we're not going to buy any fresh produce from a supplier where you normally would. We're working on the supply chain at the next rung down, where it normally goes into the bin. We're still working with the Sydney markets, working with growers — it's stuff we get for free essentially [because] it's going to go to landfill."
The team will use what is available to craft their food and drink offering, just like they would if they were using a providore working with the seasons — the difference is they'll be using the stuff that would otherwise be thrown out.
"It'll come from unis, supermarkets, the Sydney Market, and growers in New South Wales," Whiley says.
"We don't have to charge as much for our drinks. The idea is that we will get the produce for free or at a minimal cost — I do want to pay for it because I think growers should still make money if we're going to use it.
"For me it's a dream," he says.