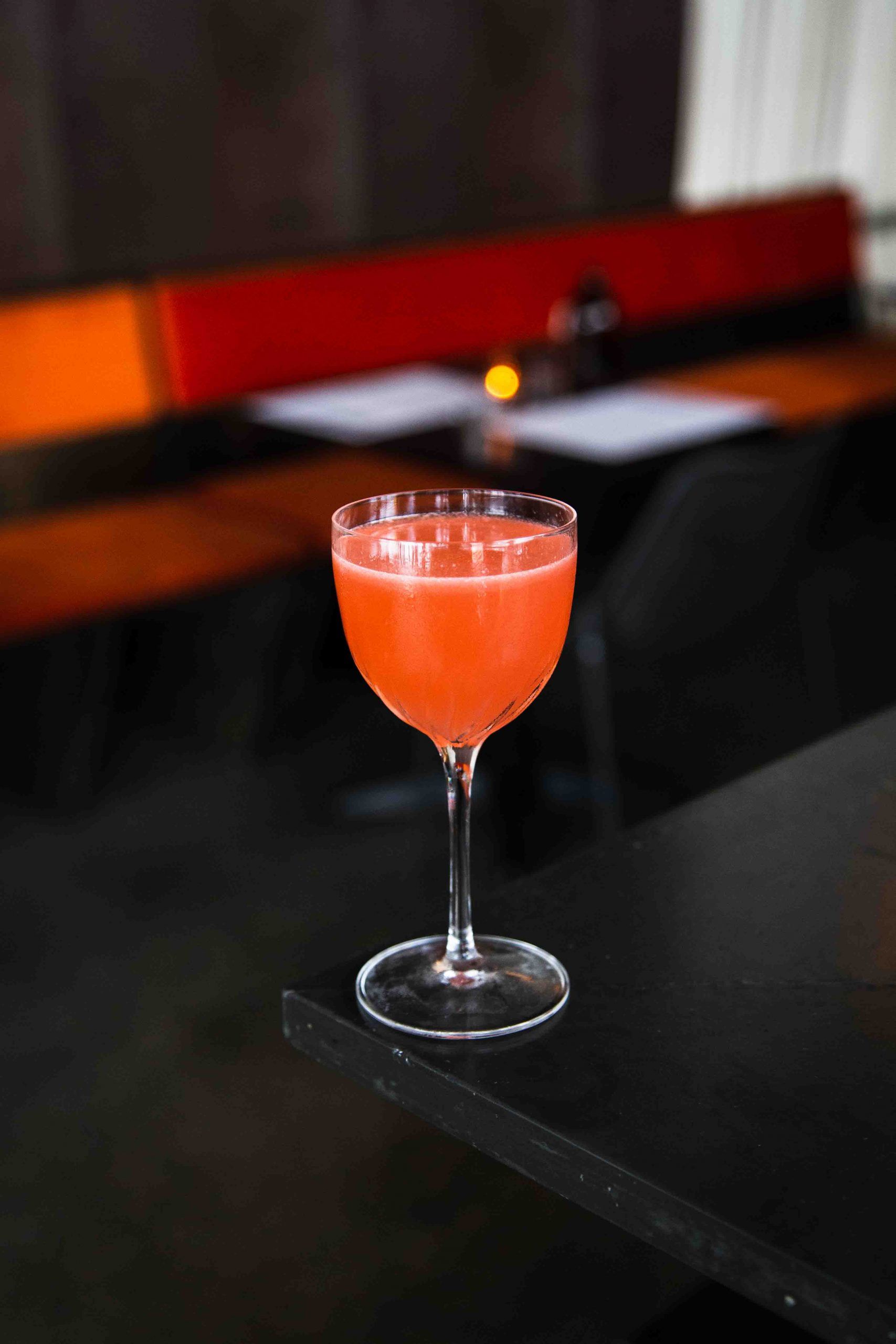 A trio of Australian gin, whisky and vermouth help make this Corpse Reviver variation one we'll keep coming back to.
The Corpse Reviver #2 is one of my favourite classic cocktails. It's a nice, equal parts drink; it combines gin, triple sec, Lillet (though Cocchi Americano is best), and lemon juice in an absinthe-rinsed glass and it's delicious when made well.
It's one of those old time drinks originally designed to blow away the cobwebs caused by the exuberances of the night before — it's short, sharp, and snappy and insofar as drinking helps cure a hangover, sure, it works.
But it's just not a drink I order often, because it does need to be made just so. Too much absinthe or too little and the drink just ain't that great.
Enter this new take on the drink, the Corpse Reviver 86 from Melbourne bartender Jimmy Burchett.
You may know Burchett from Lover, the Melbourne restaurant and bar of which he is the bar manager; or from such stories as this one or this one; suffice to say, he knows his way around a cocktail tin.
And we shouldn't say that this take on the Corpse Reviver is new.
"I've been making this drink for six years now," says Burchett. That's the first sign pointing to its utter deliciousness. Bartenders don't bring drinks with them as much as they used to, opting instead to throw out the last lot of signature drinks with each new menu.
But Burchett has been bringing this one to whichever bar he steps behind, and for good reason: the mix of gin, Australian whisky, vermouth, blood orange shrub and lemon is one of the best drinks I've had in the past year.
So the question I have, is: where was it for me in the previous five?
Also, a bonus for those taking up the recipe below: we've included Burchett's original instructions on how to make the orange shrub — they're an entertaining read.
Corpse Reviver 86
Ingredients
25ml Four Pillars Rare Dry Gin
25ml Starward Two Fold
25ml blood orange shrub*
15ml Maidenii Dry Vermouth
10ml fresh lemon juice
Instructions
Shake all ingredients hard with ice.
Double strain into a cold Nick & Nora glass.
Spray flamed absinthe over the top of the drink.
Notes
*For the blood orange shrub, take Jimmy Burchett's advice below:
Ingerdients
2kg Blood Oranges
Champagne vinegar
White sugar
Sea salt
*Make sure you keep your remains

Step 1
Skin your fruit alive. Squeeze the lifeblood out of the corpses into a goblet of your choosing.

Step 2
4:1
Blood orange : Champagne Vinegar
Store the lifeblood away in a dark cool place starved of oxygen and seal the blood safe and tight away.

Step 3
The skins of your enemies belong in a hot place. 86℃ for 6 hours. Store these dried out morsels in a cool dry place for a sacrifice in the near future.

Step 4
10:5:1
Husks : Sugar : Salt
Gather your bloodless, skinned husks and store them in a breathable coffin with some sweet nothings and salt of the sea and store it somewhere where the old gods won't find it for 48 hours.

Step 5
It's been 48 hours and it's time to check on your creation... Strain what remains of the life force out of your salted sugary husks and by strain; we mean squeeze everything they can give you and leave their remains behind.
Open your box of delightful champagne infused blood and combine that with the exquisite goo you have just squeezed from your fermenting corpses.
Drop the chared skins of your fruits into the corpse's blood and let it sit for 12 hours in a cool dark place covered with a pentacle shaped curtain.

Step 666
Strain everything off from your creation and ensure you *keep your remains
Your Blood Orange Shrub is done and ready to be used... Now let's perform a seance together...