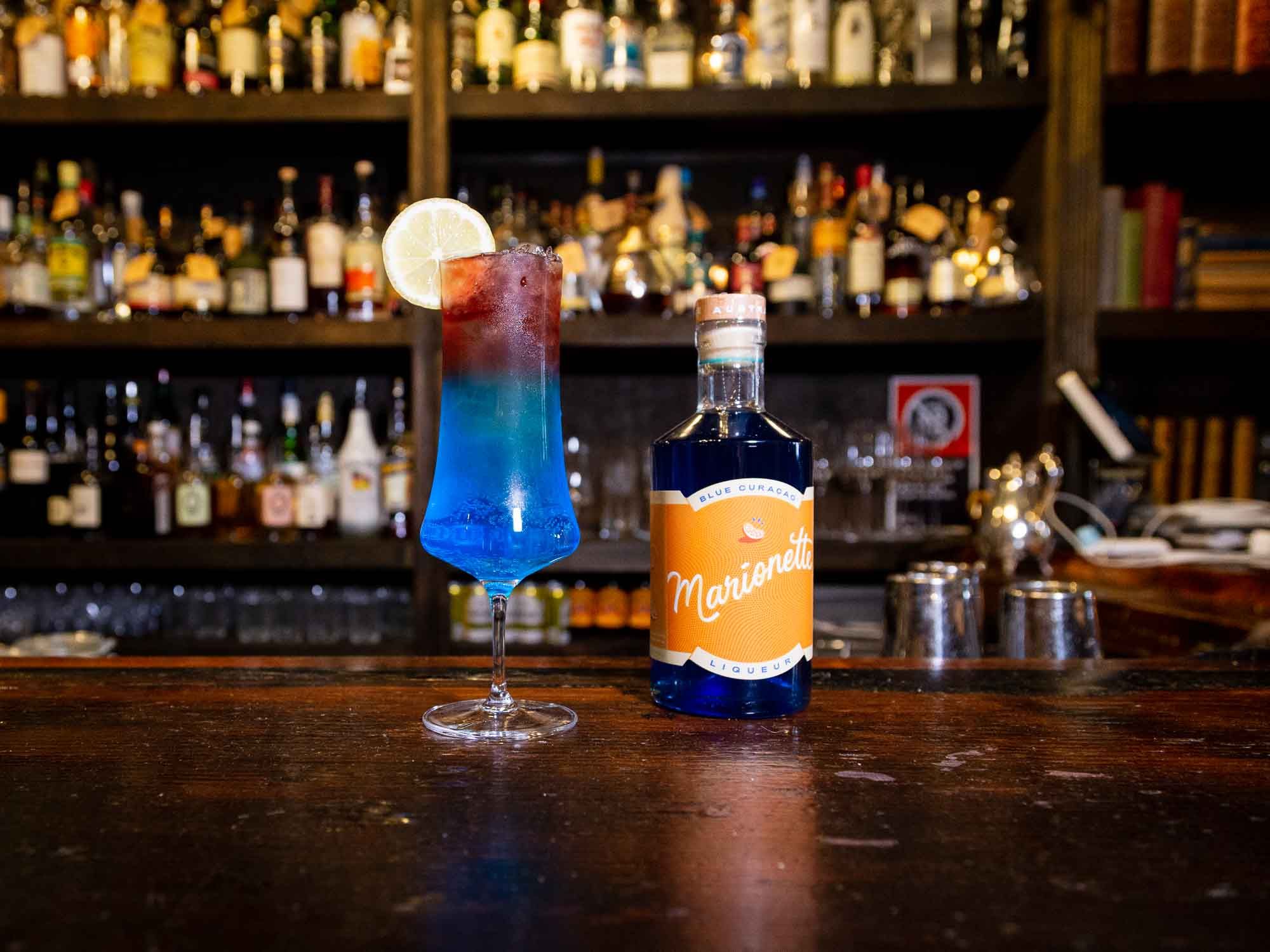 The namesake effervescent lollies were born in Australia, so it makes sense to use top Australian drops in this Bloody Fruit Tingle recipe.
PRESENTED BY BOOTHBY IN PARTNERSHIP WITH MARIONETTE
Fruit Tingles. If you came of age in Australia at a certain time, chances are you feasted on these chalky, effervescent fruit lollies.

And if you came of drinking age anytime from the 1960s onwards, there's a very good chance you've partaken in a Fruit Tingle of an altogether different kind.

Yes, there was a time when cocktails were named for childhood sweets — the drinks were colourful, fruity and long and were most likely consumed on a parquet disco floor.
Problem is, the original Fruit Tingle recipe leaves a little to be desired. The original spec, of vodka, blue curaçao, and lemonade was a fun excuse to let loose on the dance floor, but for the modern drinker's palate it's rather forgettable.

But given the explosion in craft spirits and better access to quality booze, perhaps it's time to revisit this beauty. And considering that Fruit Tingles — the confectionary — were an Australian invention from the 1930s, it's appropriate to use some top notch Australian spirits to update this drink.

Step forward the Bloody Fruit Tingle. Using the new Blue Curaçao from award-winning Australian producers, Marionette, and the sought after Bloody Shiraz Gin from Victorian distillery Four Pillars, the Bloody Fruit Tingle still has all the fun of the original — just with added serious flavour.

And you know what? It still helps you to get on the dance floor.
Bloody Fruit Tingle
Ingredients
30ml Marionette Blue Curaçao⁠
30ml Four Pillars Bloody Shiraz Gin
90ml lemonade
Instructions
Combine Marionette Blue Curaçao⁠ and lemonade in a tall glass. Top with ice. Layer Bloody Shiraz Gin on top and garnish with an orange wedge for good times.