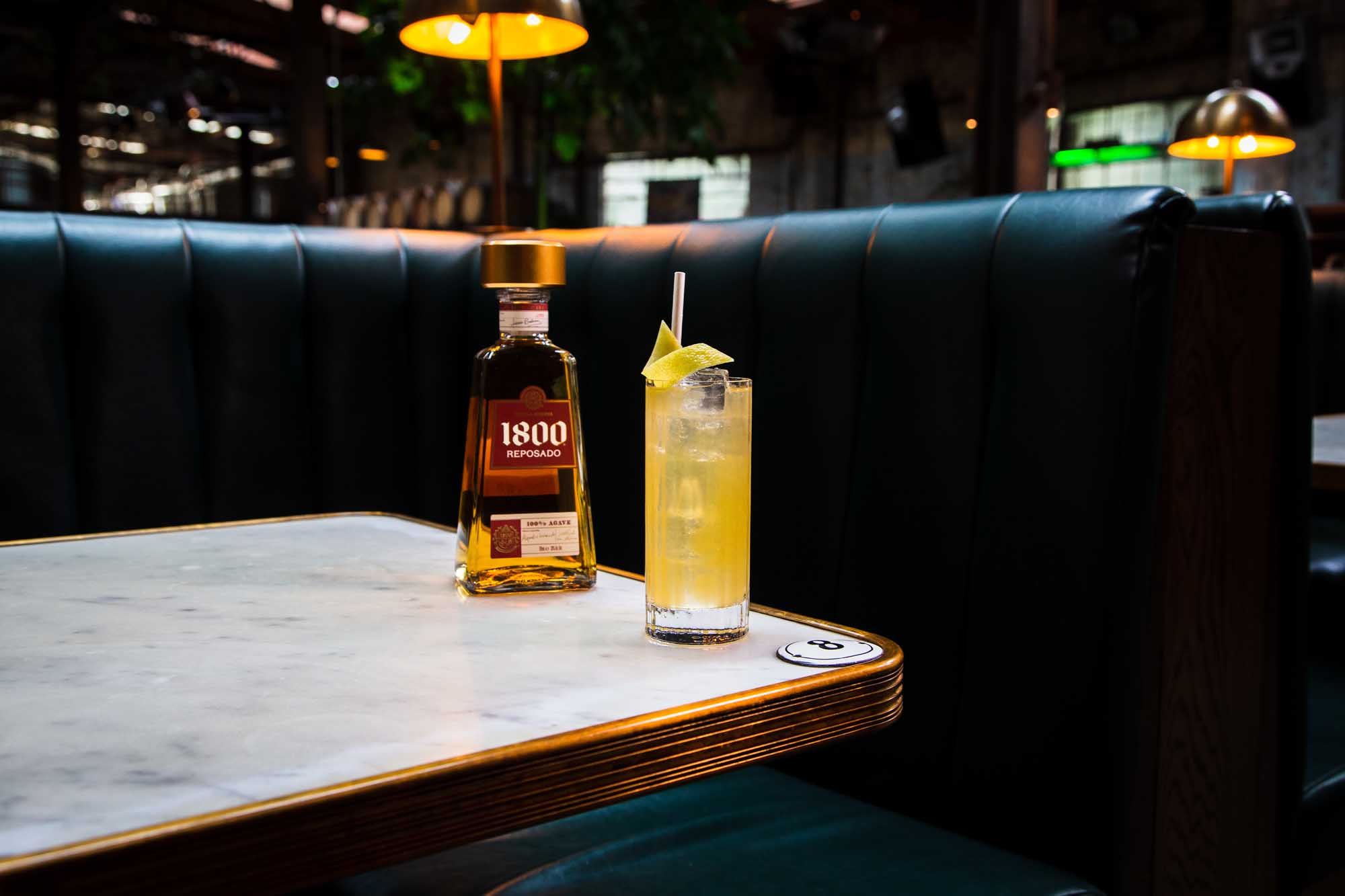 Prickly pear and 1800 Reposado Tequila pair perfectly in this effervescent cooler from Bodriggy Brew Pub in Melbourne.
PRESENTED BY BOOTHBY IN PARTNERSHIP WITH 1800 TEQUILA
Ferments. They are the next wave of bartender-led creation and often seen as something avant-garde; the thing is, these drinks use techniques that we humans have been using to make things delicious for millennia.

It's all about the magic of fermentation. And fermenting stuff is what Bodriggy Brewing does, and you can get this drink at their Brewpub in Abbotsford.

All the brewing is done on site — you'll see the brewery workers doing their thing while you're relaxing with a drink or two. And bar manager Mikey Braun has taken full advantage of their set up with this tequila ferment drink.

Now, this isn't exactly the kind of drink you'll easily replicate at home, but it's a delicious insight into the way Braun and his team pull things together for you at Bodriggy Brewpub.

They love all things agave at this place, and the flavours in this drink — pear, the agave fruit notes of 1800 Reposado Tequila, agave syrup and citrus — are given an effervescent pep through carbonation.

The prickly pear pear perry — try saying that a few times fast — is essentially a pear cider, and pairs beautifully with 1800 Reposado.

Think of it like a hard seltzer that actually packs in flavour, and you're halfway there.
House Ferment
Ingredients
30ml 1800 Reposado
10ml pear liqueur
10ml agave syrup
20ml lemon juice
dash celery bitters
60ml prickly pear perry
Instructions
Batch all ingredients together and pour over ice in a highball glass.