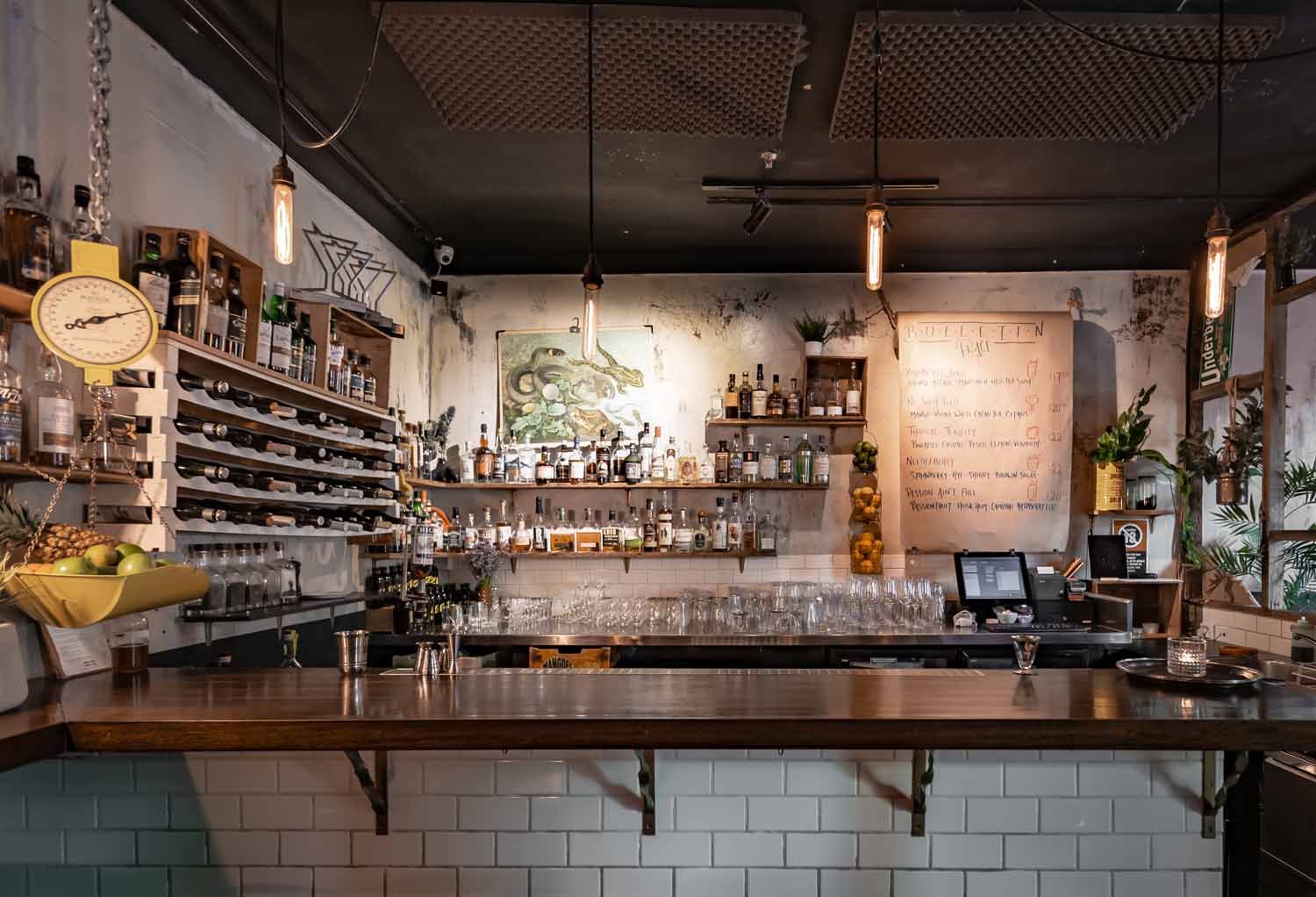 Bulletin Place, one of the very best bars Australia has ever produced, is closing its doors after service tonight.
The big news in Sydney today? Tonight, friends, is the last time you'll get to drink at Bulletin Place.
After eight and a half years, and the reason yet to be explained, this little cocktail bar with the beautiful drinks is closing its doors. All good things come to an end, but I can't help but think this sucks.
That's because of what Bulletin Place is. Yes, they have won the awards (and very many of them, too). Yes, they've ranked among the World's 50 Best Bars (and returned to the list last year at number 39).
That stuff is the ephemera. To me, Bulletin Place has been the example. That little bar at the end of the creaky staircase has always been about what makes Australian drinking special: a relaxed, intimate and no bullshit environment; cocktails made with care and attention and of the best possible quality — every single time; bold flavours, produce at its peak, bartenders at their best.
A bar at which I've never had an average drink, let alone a bad one.
Yet Bulletin Place has always been about more than the drinks. It's the service, the warm welcome, the feeling that you're in the hands of people who really know what they're doing and love what they do.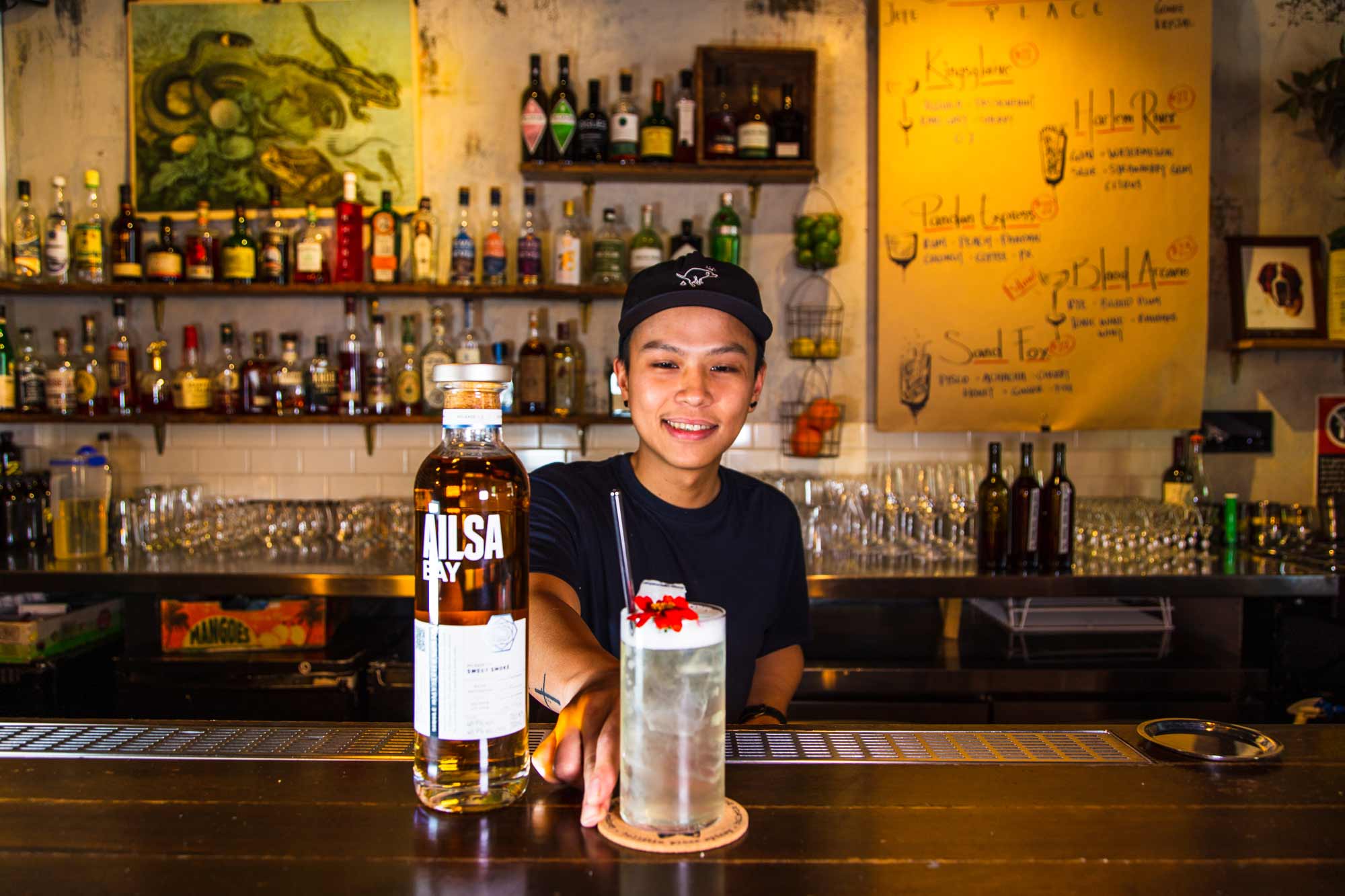 There are bars around the world that are better resourced, sit higher in the world rankings, with bigger names at the helm, but in my mind they're all pretenders — they don't beat Bulletin Place. Those bartenders made Bulletin Place a beacon of hospitality.
Just look at the roster of bartenders that have been behind the stick there: people like Shay Chamberlain, Matt Linklater, Zack Morgan, Michael Chiem, Thor Bergquist, Paul Hammond, Evan Stroeve, Krystal Hart, Paige Aubort, Atlanta Pahulu, Alex Gondzioulis, Jeff Santony — I'm sure I've missed some big names here, but they've always had the very best bartenders.
And the tone of service, of striving to make the very best possible drink and give the most memorable experience was set at the top by the original ownership trio: Adi Ruiz, Rob Sloan, and Tim Philips. I remember visiting in those early days and just being in awe of what they'd created in what was then a very bare room. It was special.
One story I like to tell is about the lengths the team would go to make sure you were drinking something you loved. Because whilst there was that list of five cocktails that changed daily depending on the produce available, if you weren't feeling those drinks in the moment, they'd always whip you up something else. Proper bartenders, right?
I was on a date there, sitting at the bar; Adi was serving us. I can't remember what the drink was that he made me, but I do remember it was delicious (it didn't last long in the glass). My date, on the other hand, was less enamoured with hers. Adi sensed this, asked some questions, and made her a different drink. I polished off her perfectly delicious cocktail. After she'd had a few sips, Adi checked in to see how she liked this new drink — it was okay, not great, she said.
Undeterred, Adi went to work on another drink for her. And you know what?
She didn't like that one, either. Or the next one. Or the one after that.
Or the one after that.
I tried to tell Adi not to worry, but he waved me off, quite genuinely bemused and determined to make her something she'd like. It was a challenge.
You know how up the top, I said that at Bulletin Place, I'd never even had an average drink, let alone a bad one? I tasted each of the drinks Adi made. They were all delicious. There were no more dates after that.
But I kept returning to Bulletin Place.
All things must come to an end. Sometimes we're unhappy about that, because we lose something special — that's what Bulletin Place has been the last eight years. But we'll continue to feel its legacy rippling though our bars for years to come. All those bartenders mentioned above are at other bars, running them, owning them, training the next generation of bartenders, putting great drinks into our hands and welcoming us with open hearts.
Bulletin Place made this city a great place to drink at.
Update: Tim Philips-Johannson writes about his reasons for closing Bulletin Place here on Australian Bartender.