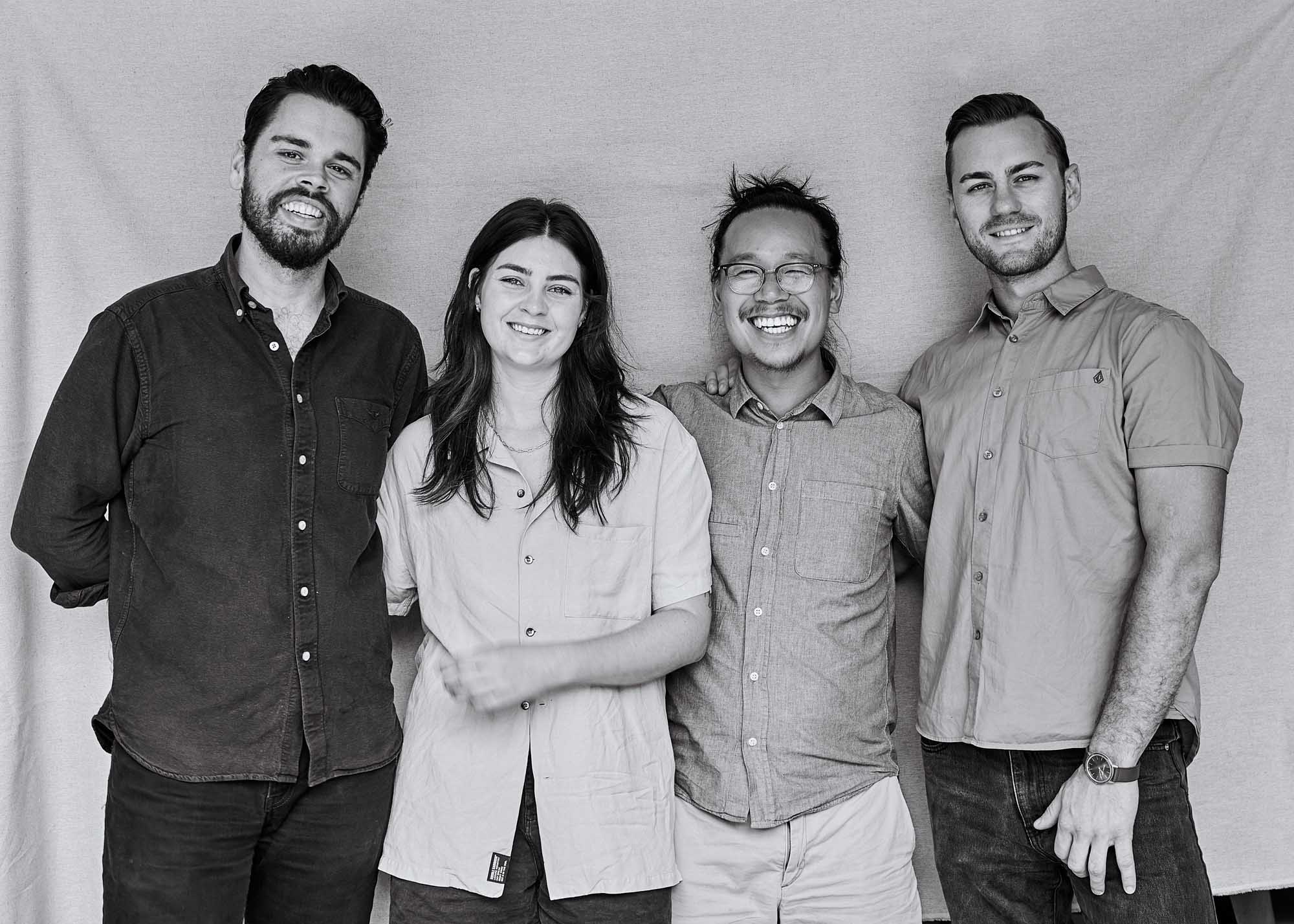 Think decadence, lobster rolls at the bar, and cocktails from the award-winning Michael Chiem when Juicy Banana x PS40 pops up in May.
"I'm looking back at my old restaurants days, because I started as a bartender in restaurants, and I'm just thinking what have I learnt in the last few years and what do I want to be serving at the restaurant?" says Michael Chiem.
The award-winning bartender and operator of Sydney cocktail bar, PS40, is talking about the drinks that he and the team are developing for a 10 week long popup at the Vibe Hotel in Rushcutters Bay. Called Juicy Banana x PS40, and open on Sundays only from midday to the early evening, Chiem and the team will run the bar and chefs Sam Young and Grace Chen are doing the food.
"Juicy is Sam's old nickname, and Banana is what they call Grace in the kitchen," says Chiem. "It makes perfect sense after you meet them — it's random and it's delicious. What they're known for is the more decadent and delicious; they're famous for shaving truffle on everything, they do lobster all the time."
Young and Chen will be joined in the kitchen by a different chef each week, and for the first service on Sunday 2 May, they'll be joined by Graeme Hunt (ex-Chin Chin).
But while tickets to the restaurant will range from $108 to $140 per person, depending on the menu on any given Sunday, the bar will have plenty of space for walk ins.
"The bar is an option where you can just rock up, have a little Martini, have a little cocktail, hang out with the team from PS40 and get a lobster roll instead of paying for the full ticket lunch," says Chiem.
"The bar menu will have a pasta or noodle dish on it every week, a really fancy loaded fries — I wouldn't be surprised if he started putting caviar and truffle over the fries, something ridiculous. He's all about decadence.
"There'll be a jaffle, potentially with mud crab, and a lobster roll. The bar snacks will be pretty fucking ridiculous, but delicious," he says.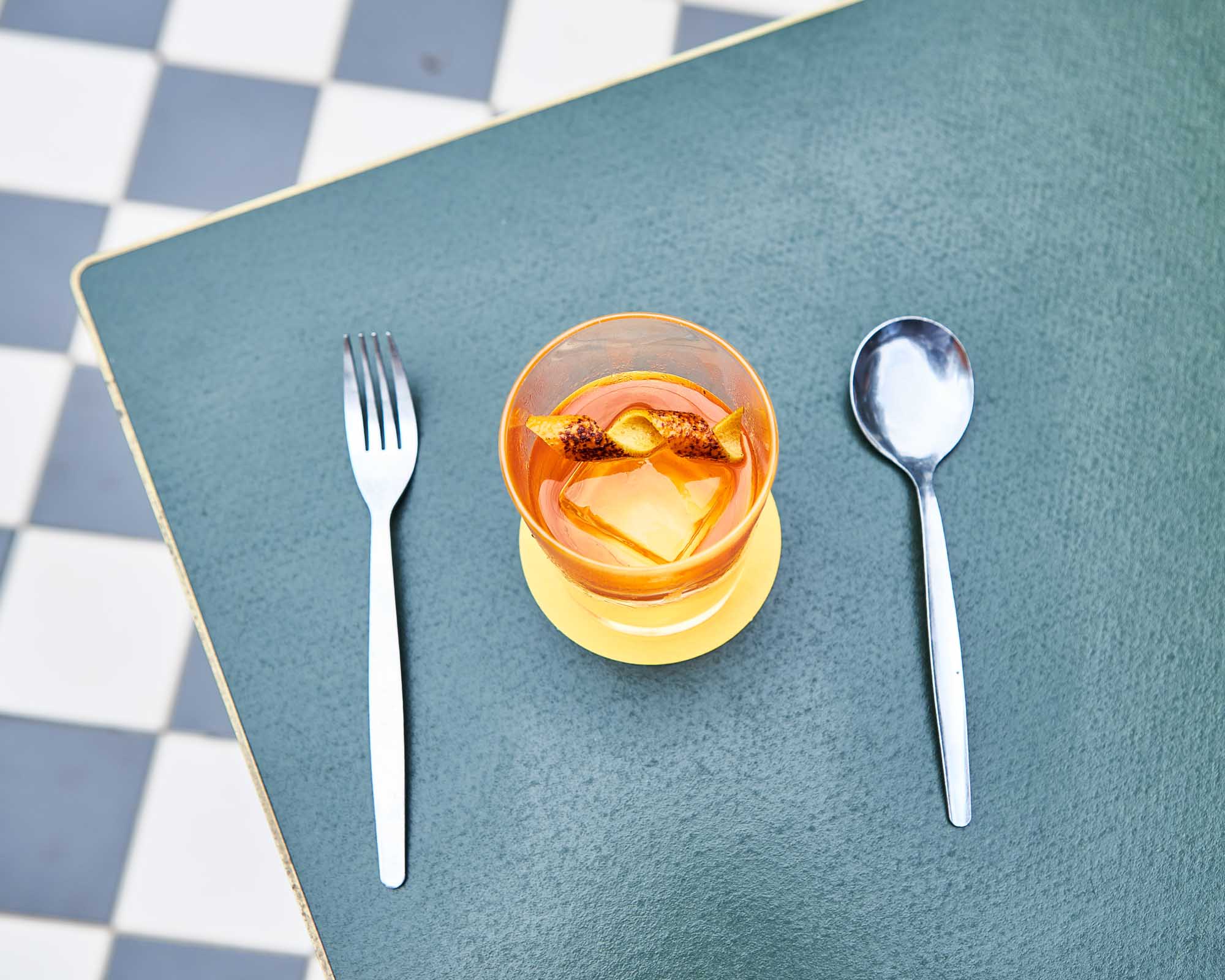 And given Chiem's award-winning work with cocktails, you can expect them to dish out some delicious drinks, too.
"We're doing an East Eight Hold Up Slushie, which I think will actually be really good," says Chiem.
Another highlight will be their take on an Old Fashioned. "It's going to be a Basque Old Fashioned, inspired by a Basque cheesecake," Chiem says. "Obviously there's not going to be any cheesecake in it, but using the technique of burning cheesecake [as it is for Basque cheesecake]."
"We're going to do a little PS40 spicy Margarita, because everyone loves a good spicy Margie over lunch. But we're looking into how would PS40 do a spicy Margarita. I've been looking at a lot of menus and everyone's doing salted chilli on top of things, and it's a fancy way of saying slightly fermented chilli — all these chefs are coming up with great terms that make it sound so delicious," he says.
"So we're going to do a very light fermented japalepno paste for the Spicy Margarita."
And this being Sunday lunch, of course they've got a Spritz.
"We've got the Ritz, which is our arrival cocktail. It's a Hendrick's Spritz with macerated strawberries, sake and cherry with a little Andrew Thomas verjus."
Juicy Banana x PS40 kicks off Sunday 2 May at the Vibe Hotel in Rushcutters Bay. To pick up tickets to the restaurant, visit bsyexperience.com.au and to hit the bar, just roll on in from midday.
Keep an eye on Big Sam Young's Instagram, @bigsamyoung for updates.