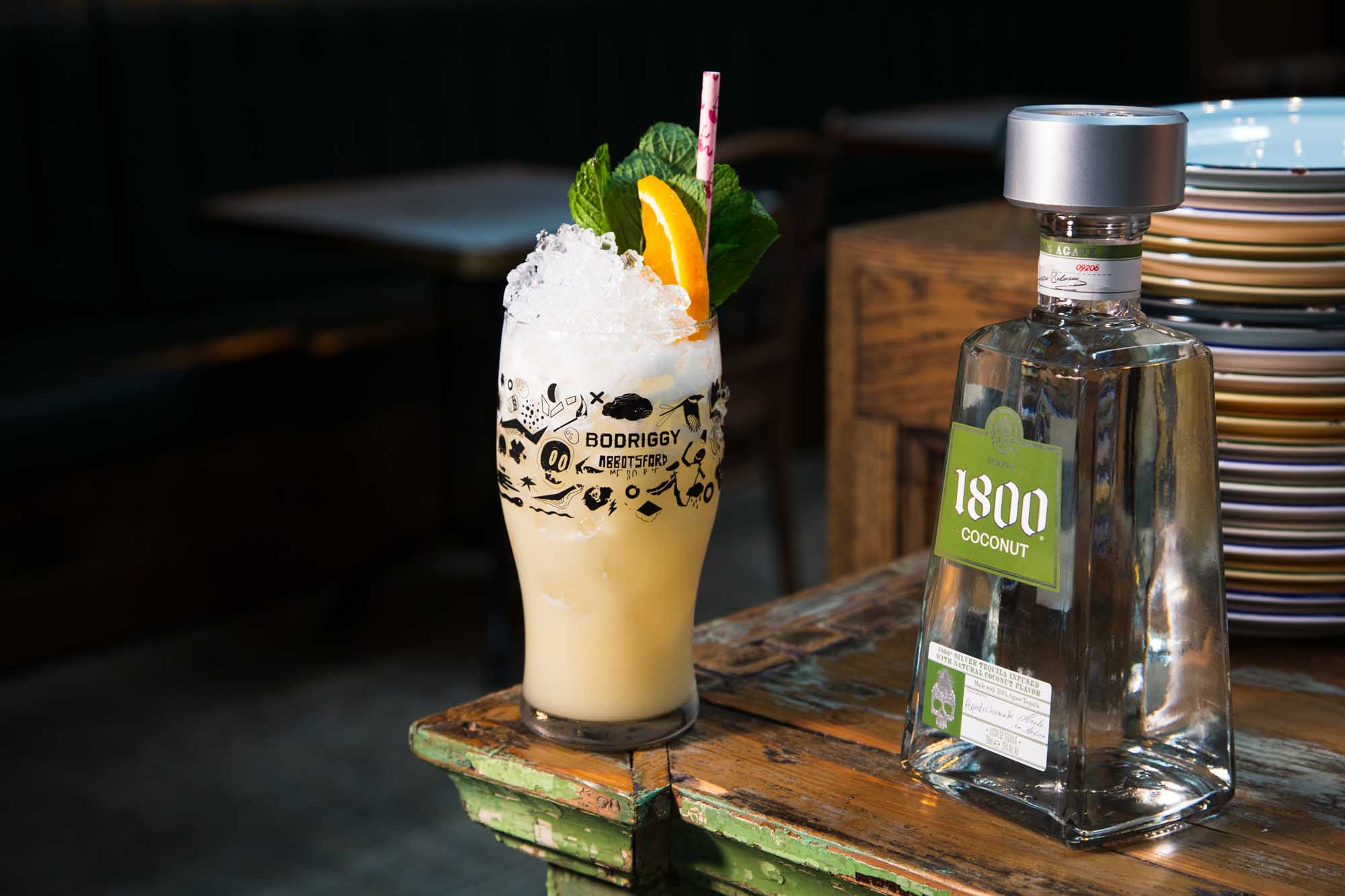 This take on the Piña Colada is tall, refreshing, and given a Cosmic kick with New England IPA and an extra touch of 1800 Coconut.
PRESENTED BY BOOTHBY IN PARTNERSHIP WITH 1800 TEQUILA
It's summer time. We've all had a rough year. And whilst you might not be able to flee to an island — because, wouldn't that just be perfect — we think this take on the Piña Colada from bartender Mikey Braun might just be the next best thing.

Braun is serving up this Cosmic Colada at Bodriggy Brewpub in Abbotsford, Melbourne, and to put it simply: it's a tall glass of delicious. You might not think that a New England IPA and 1800 Coconut Tequila would work, but you would be wrong. When paired with pineapple, lime, and coconut cream, the result is a drink tailor-made for summertime drinking.

Get a look at the recipe below and hear from Braun himself as to why this is a drink he could sip on at any time of the day.
Cosmic Colada
Instructions
45ml Cosmic Microwave NEIPA
60ml pineapple juice
10ml lime juice
20ml coconut cream
20ml 1800 Coconut
30ml white rum
Instructions
Shake all ingredients with ice and dump into a highball glass.
Cap drink with crushed ice, garnish with mint.