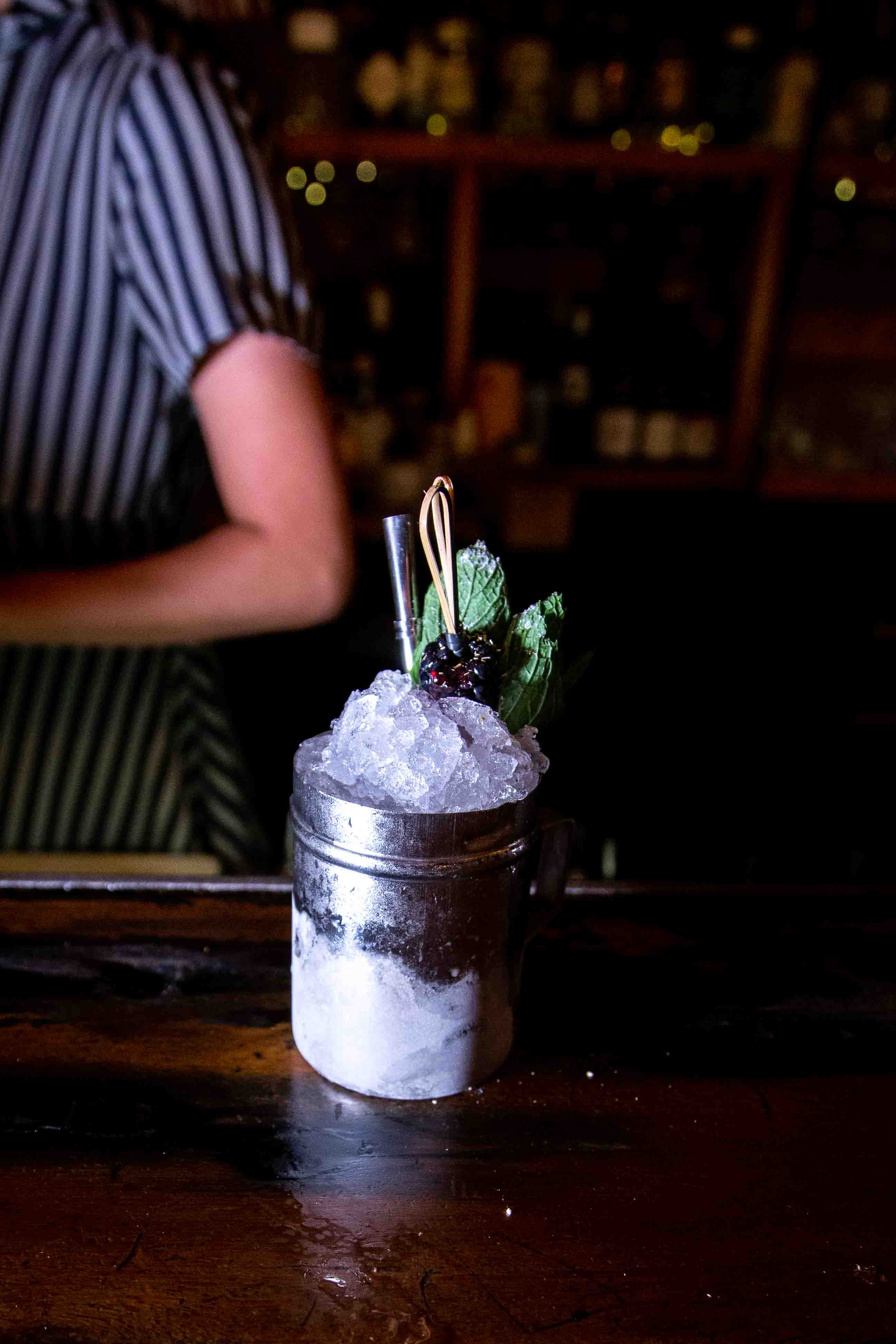 Door Knock tweaks the classic recipe by matching rye with blackberry.
The Mint Julep is just about as old school a drink as you can get. It's as Southern as drinks get, too: for decades it has been the drink of choice at the famous Kentucky Derby horse race, and its combination of cooling mint, sugar, and a healthy slug of Kentucky bourbon is tailor-made for summer sipping.

It can be something of an aggressive drink, however, for those unaccustomed to the benefits of bourbon whiskey.

Perhaps you don't like whiskey at all? Well, in the spirit of racing I'd wager that this drink, the Portside MC from Door Knock in Sydney, might change your mind.

That's because rye whiskey and blackberry are meant to be together — it's one of the great flavour combos. And then all you need to do is throw in flavours of mint, port, and a load of crushed ice, and this Julep take is a winner.
Baciami
Ingredients
30ml tawny port
20ml Woodford Rye
7.5ml creme de menthe
15ml blackberry syrup
dash of lavender tincture
Instructions
Build ingredients over crushed ice in a Julep tin.
Add more crushed ice and garnish with mint and dust with icing sugar.
Notes
Adapted from a recipe at Door Knock, Sydney.