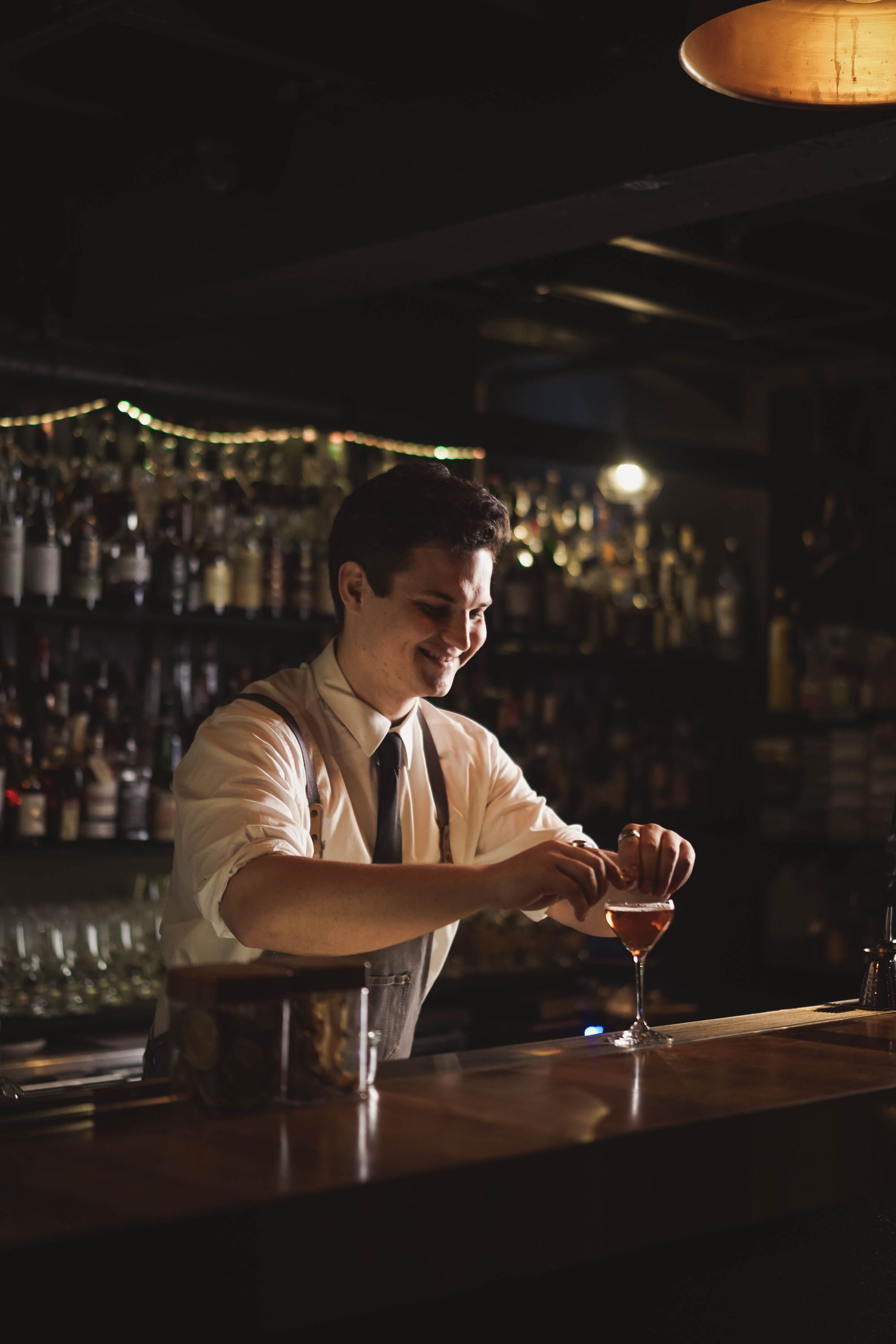 It's a riff on the Pina Colada, but stirred down and classy.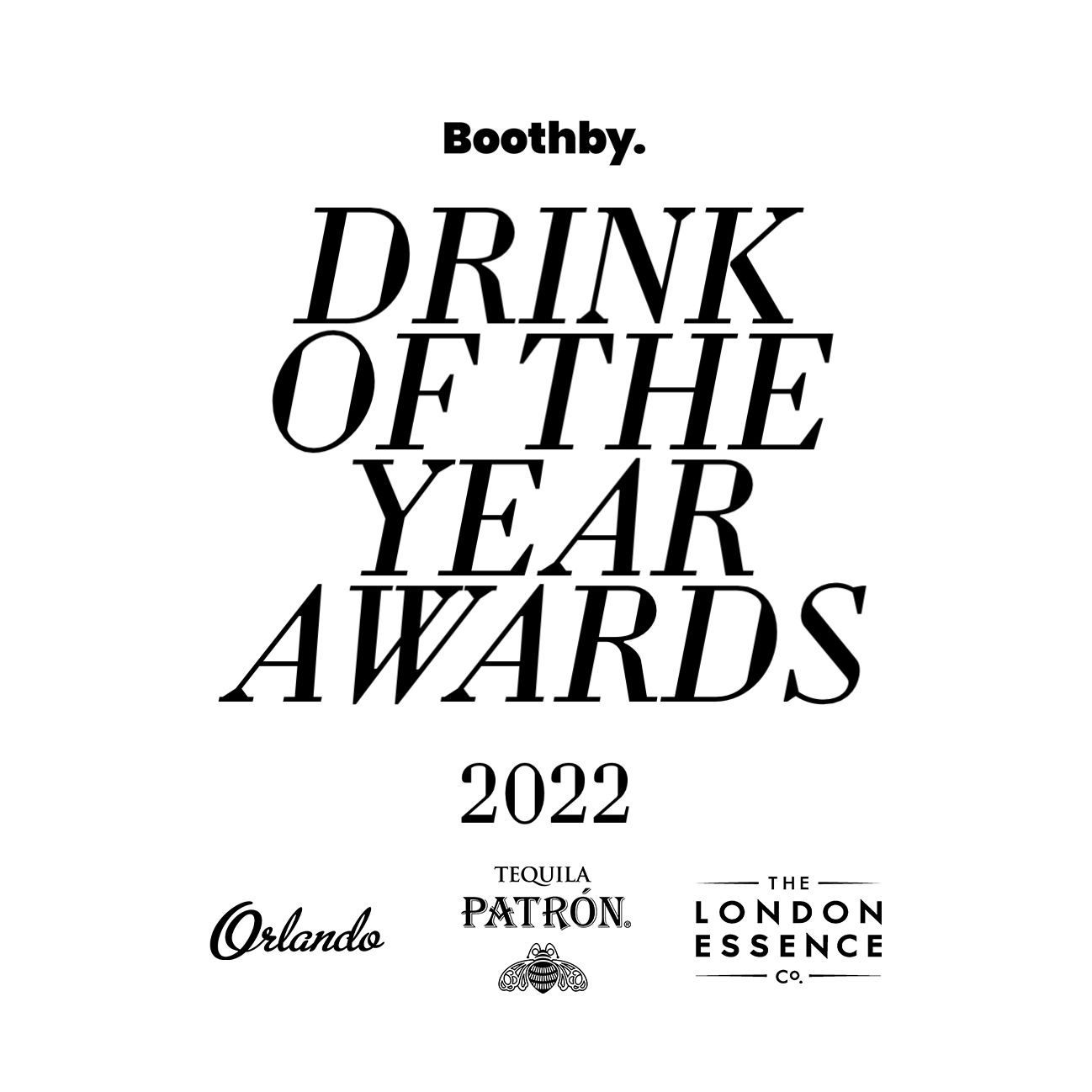 This drink is one of the Boothby Top 50 Drinks of the Year 2022 — you can see the full Top 50 here.
"This drink gives a gentle nod to the beloved Pina Colada," says its creator, David Fowler. "It isn't stirred for long to control the dilution and temperature. The garnish ads a lot to the drink as well. When I serve the drink I ask people to try the drink without and then with the garnish. At our venue we are firm believers that a garnish should add or enhance a drink or its experience. Although the garnish is a labour of love, it really is worth it."
Large Hadron Colada
Ingredients
40ml coconut fat-washed pineapple rum
20ml Cocchi Americano
15ml raw sugar syrup
5ml unaged agricole rhum
Instructions
Stir down all ingredients with ice.
Spray a citric-malic solution inside the glass.
Strain drink into glass. Garnish with desiccated coconut, pandan leaves, and granny smith apple skin blended as a rim.
Recipe by David Fowler, Burrow Bar, Sydney.