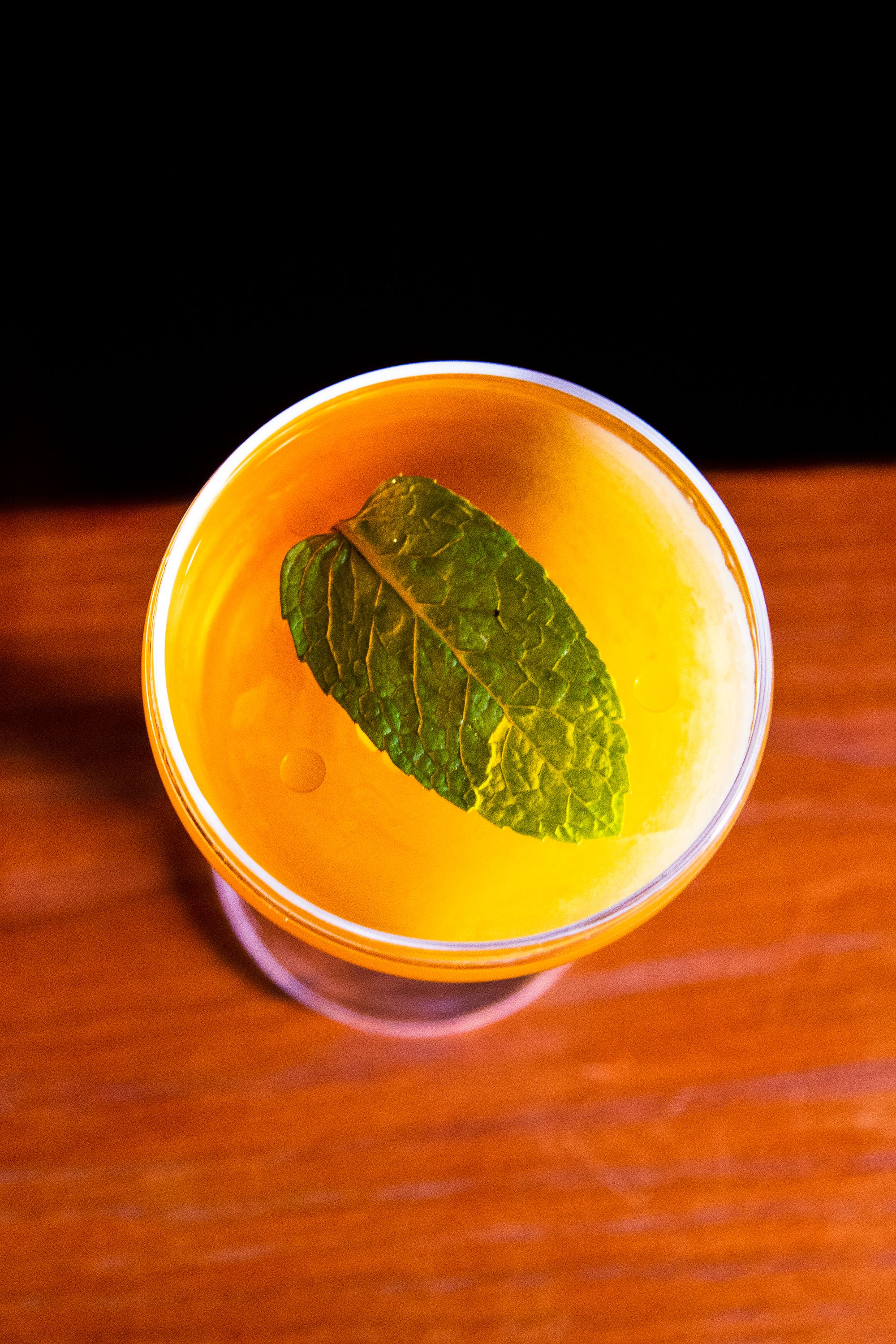 This Stinger recipe from Sydney bar Double Deuce Lounge has been given an upgrade with Fernet Branca and absinthe.
Sydney cocktail bar, Double Deuce Lounge, is known for its somewhat 70s-inspired aesthetic. But beneath the laidback and convivial service, there's some serious bartending chops here.
And they've applied their skills to this here recipe for a Stinger.
What's a Stinger you ask? A drink that dates back to before the 1920s, the Stinger is equal parts brandy and creme de menthe. Made well, using top quality ingredients — no bottom shelf brandy here, please — it's an enjoyable after dinner drink. You'll want a real creme de menthe — something like the Tempus Fugit Creme de Menthe — to see this drink sing.
Oliver Churcher at Double Deuce Lounge has taken things a few steps further with his take on the Stinger. He uses quality ingredients, yes — Martell VS Cognac for the brandy, and the aforementioned Tempus Fugit Creme de Menthe — but makes a few crucial tweaks of his own: 5ml each of Fernet Branca and Branca Menta give the palate a little structure, and a dash of absinthe a little extra character. A drop of peppermint and avocado oil on top for aromatics rounds it all off.
(Churcher makes the oil for the drink using 35 parts of avocado oil, to 1 part of peppermint essential oil).
It all makes for a more nuanced, less cloyingly sweet take on a classic after dinner drink.
Double Deuce Lounge's Stinger
Ingredients
50ml Martell VS cognac
10ml Tempus Fugit creme de menthe
5ml Fernet Branca
5ml Branca Menta
Dash of absinthe
Lemon zest
Peppermint & Avocado Oil
Instructions
Stir down all ingredients with ice, including the lemon zest (but not the oil for garnish).
Strain into a chilled cocktail glass. Garnish with a drop of peppermint and avocado oil.