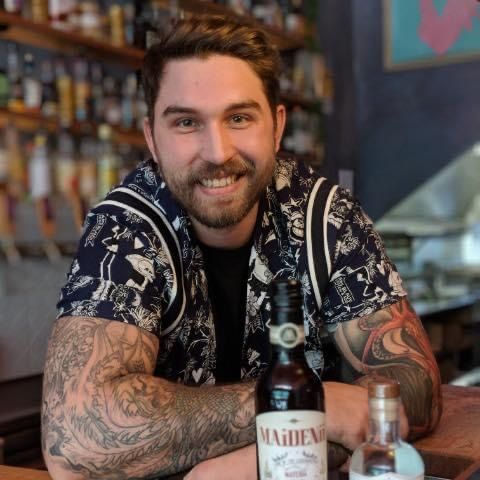 It's the simple things in life, like fried chicken and tequila.
IN PARTNERSHIP WITH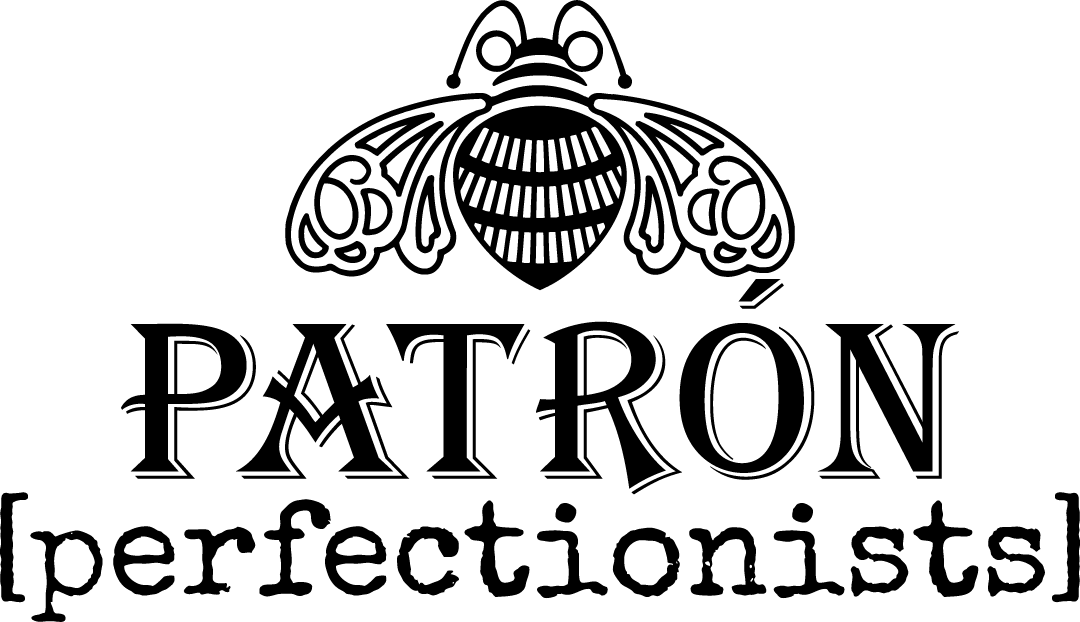 ---
Rude Boy in Hobart is a good time bar with some great drinks and some amazing fried chicken — and that's what bar manager Etien Celzner loves about the place.
"It's the best combo in the world," he says below.
Celzner's family is from Bosnia, and it's that heritage — and flavours from his childhood — that he drew upon for his entry into the 2022 Patrón Perfectionists cocktail competition. It's called K.I.S.S. and yep, that's short for "Keep it simple, stupid." It's a drink that Celzner believes you can make just about anywhere in the world, and below (lightly edited and condensed for clarity) he shares not just the recipe, but the story behind it as well.
Sam Bygrave: Where are you speaking to us from today, Etien?
Etien Celzner: I'm here in lovely, sunny Hobart today. I run a little bar called Rude Boy, we're a Cuban-inspired rum bar that does amazing fried chicken. And cocktails. It's like the best combo in the world.
What else could you want?
Exactly — any day of the week, you're sick? You're healthy? It doesn't matter — fried chicken.
Perfect. Maybe some tequila as well, right?
Yes. Always. A Tommy's Margarita always goes down well with fried chicken.
So tell us about your drink. What's the name of the drink? What's the inspiration behind it?
So my drink is called K.I.S.S. Keep it simple, stupid. I basically just wanted to make a super easy drink, a really tasty drink that [you] could enjoy all year round. My family and I are from Bosnia, so it's originally inspired by a Bosnian dessert called tufahije. Which is basically just like peeled green apples, stewed, hollowed out, and then it's stuffed with walnuts and cream. Delicious.
I guess you had that growing up? What does that mean to you?
So I had that growing up. My grandparents used to make them, my mum used to make them when we moved down here. I suppose the biggest connection was that apple — obviously being the hometown hero ingredient, I'm using apples which is a bit cliched, I suppose, being someone coming from Tasmania. It just sort of resonated with both those places that I used to call home where that fruit was so prevalent back there, and that's what we used to eat all the time, not just in that one dish. And then [coming to Tasmania] and it's everywhere.
How long have you been bartending for? What brought you to Rude Boy?
Again fried chicken and rum, and some tequila on the side! I started bartending I think probably 10 years ago.
Funnily enough, the first job I've actually got in Hobart was at Old Barcelona down in Salamanca, where Kayla [Massie], who's now the owner here, used to run. And Rohan [Massie] was someone I always looked up to, through my journey, so that when I got the opportunity to come here and work for them, it was just a no brainer. I'll be able to take away a lot from this experience. And three years later, I'm still here. Still loving it.
Why do you love bartending? Why do you do what you do?
I think it's the same reason why a lot of us do these competitions, you get to meet new people, all the time, you get to make delicious drinks and see people smile, and especially with the food side of things — making people happy just by eating or tasting something is something else. Amazing.
Talk to me about Patrón Silver, and how'd you approach the idea of coming up with a drink for this comp?
So usually I just take the notes, the aromas from whatever spirit I'm using, so in this case Patrón, and just sort of match that as I go. I picked one other flavour that I really want to work with, so you can work with Patrón first and then go on from there.
How do you want people to feel when they're drinking your drink?
This is I think because it's so light-hearted and easy, it's sort of an every day, any occasion sort of drink. So as long as people sip it and are happy and smile and are content and enjoy it.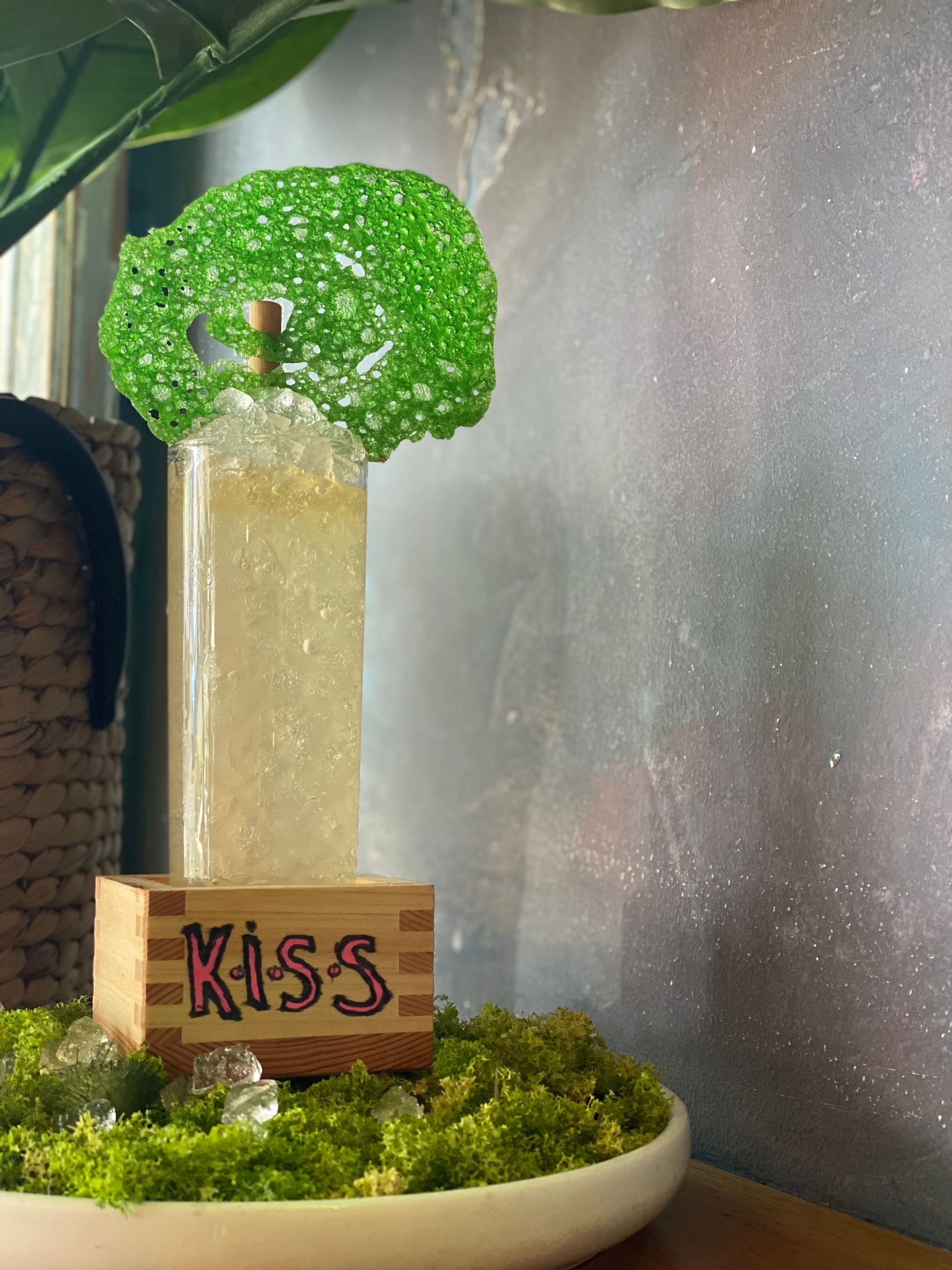 K.I.S.S.
Ingredients
50ml PATRÓN Silver Tequila
15ml oloroso sherry
15ml lemon
2 drops sea salt flakes
30ml burnt honey & walnut stewed apple juice
Instructions
All ingredients are added to a shaker, shaken together and double strained into a highball glass.
Then topped with crushed ice, a bamboo straw & a tuille garnish.
The garnish is made by just mixing equal parts water & oil & 1/3 the amount of flour with 2 drops of food dye to get the colour preference and then you slowly pour into a heated pan, wait for it to bubble up and flip to the other side for a minute. During this process I grate walnut over the top and a bit of salt to incorporate a nutty saltiness that blends nicely with the drink.
For the sweetened apple juice:
Start by making the burnt honey. Add 250g of honey to a saucepan on a medium heat. Once the honey starts to smoke add 30ml of water and whisk like crazy for another minute. Turn off heat and wait for it to cool down. Pour back into a measuring glass and fill back 250ml with water so you have a full cup of burnt honey mixture.
In another pot add 1L of pre juices apple juice, another 1kg of sliced up Granny Smith apples and half the burnt honey mixture with 2 tablespoons grated walnuts. Cool all this while storing on a medium heat for 10 minutes. Once done wait for it to cool and juice the whole mixture together or pop it in a NutriBullet and blitz it to all combined. Strain through an oil or coffee filter.