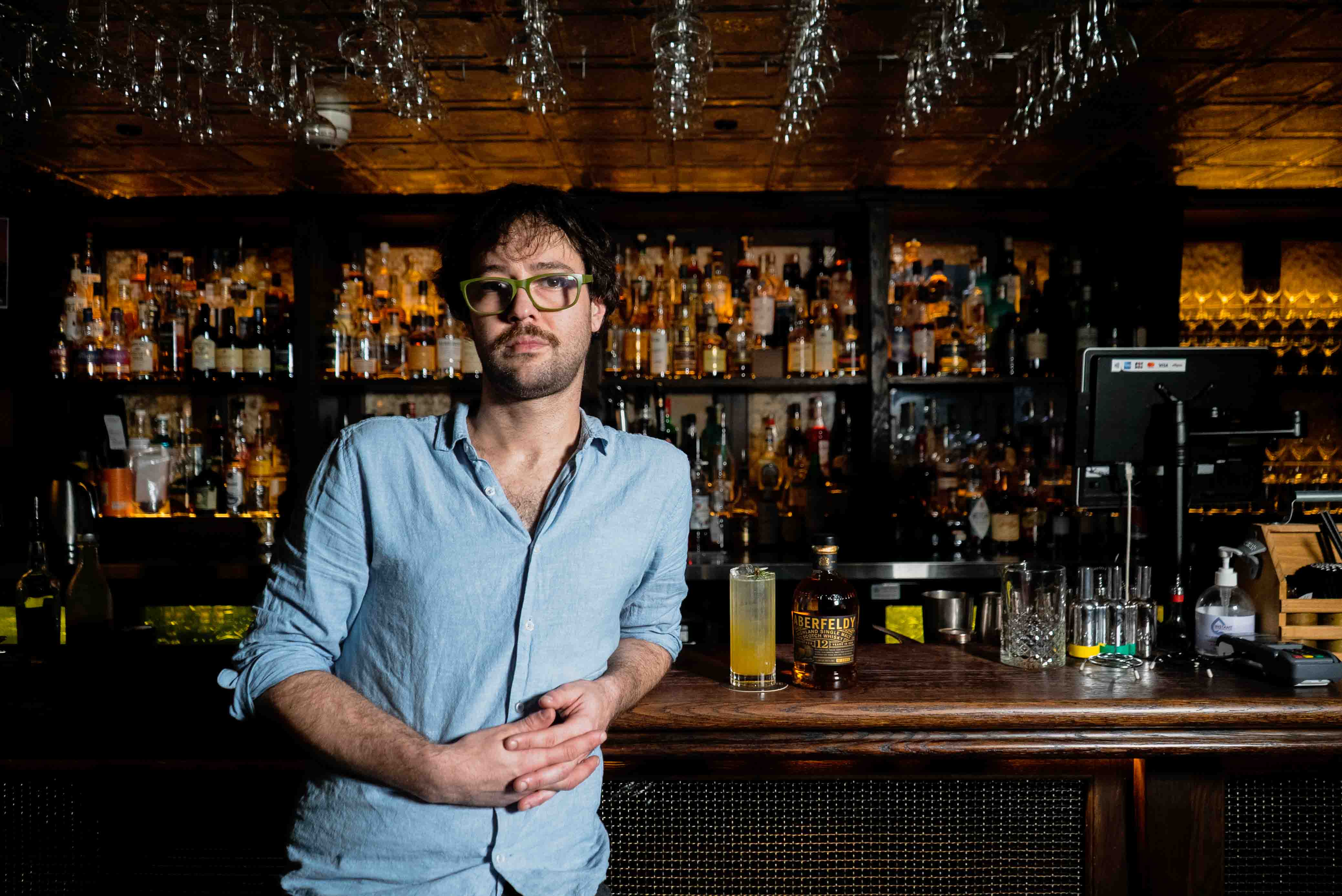 It's a long, complex and refreshing take on the Whisky Highball.
IN PARTNERSHIP WITH ABERFELDY

---
The bartenders at The Doss House — a beautiful whisky-focused bar set in a heritage listed building in The Rocks in Sydney — have come up with this refreshing highball to pair Aberfeldy with honey. The Aberfeldy is clearly the hero of the drink, but it's supported by the soft, herbal sweetness that comes from using Yellow Chartreuse and is held up by the honey and lemon syrup.
It all makes for a long, complex, and refreshing drink — you can get the recipe below.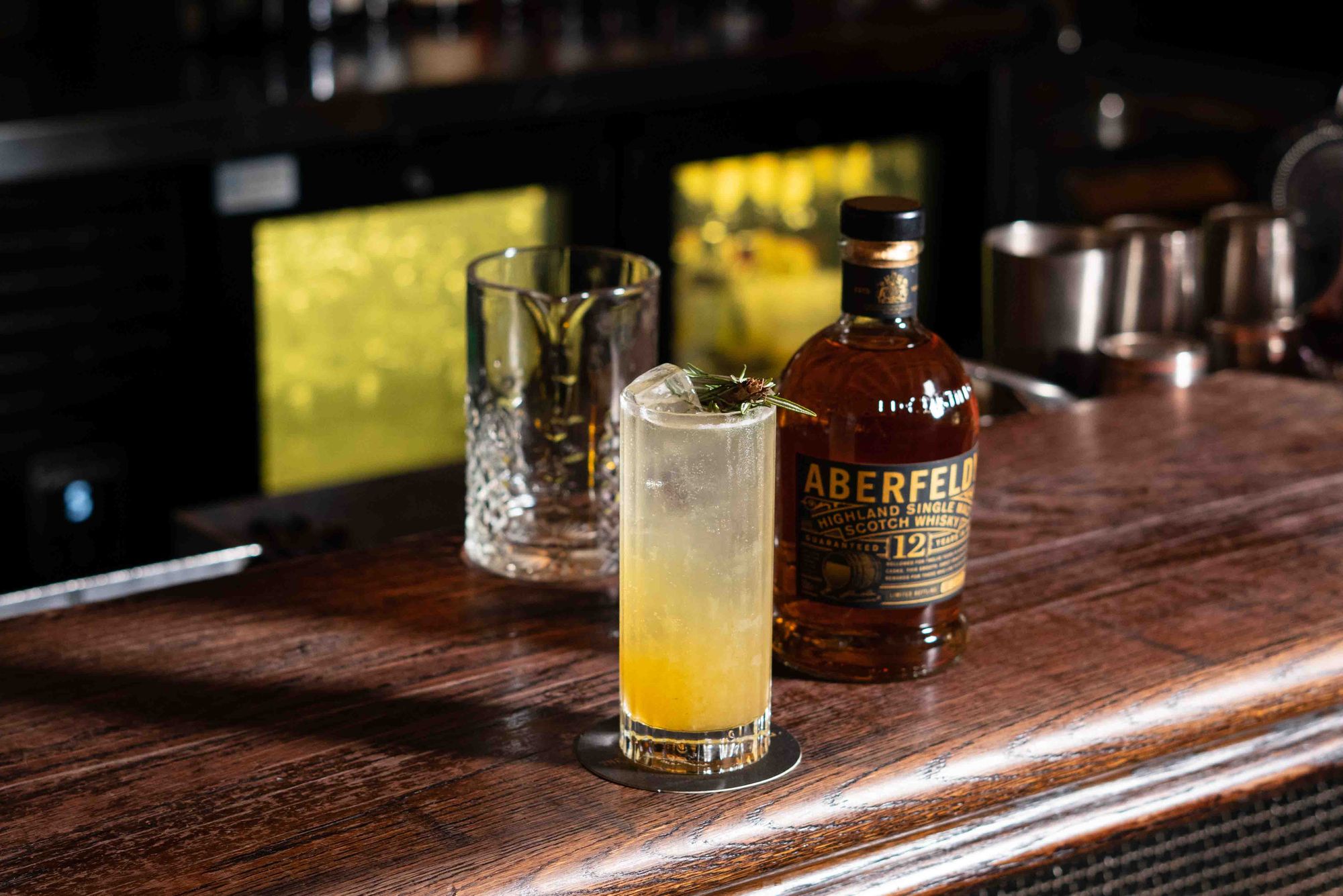 Heather & Leather Highball
Ingredients
40ml Aberfeldy 12
15ml Yellow Chartreuse
45ml honey and lemon syrup
soda
a rosemary sprig to garnish
Instructions
Add the Aberfeldy 12, liqueur, and syrup to a highball glass over ice.
Stir and top with soda.
Garnish with a rosemary sprig and serve.
Where to find it?
You can taste the Heather & Leather Highball for yourself at The Doss House, 77/79 George St, The Rocks, and follow them on Instagram at @thedosshouse.