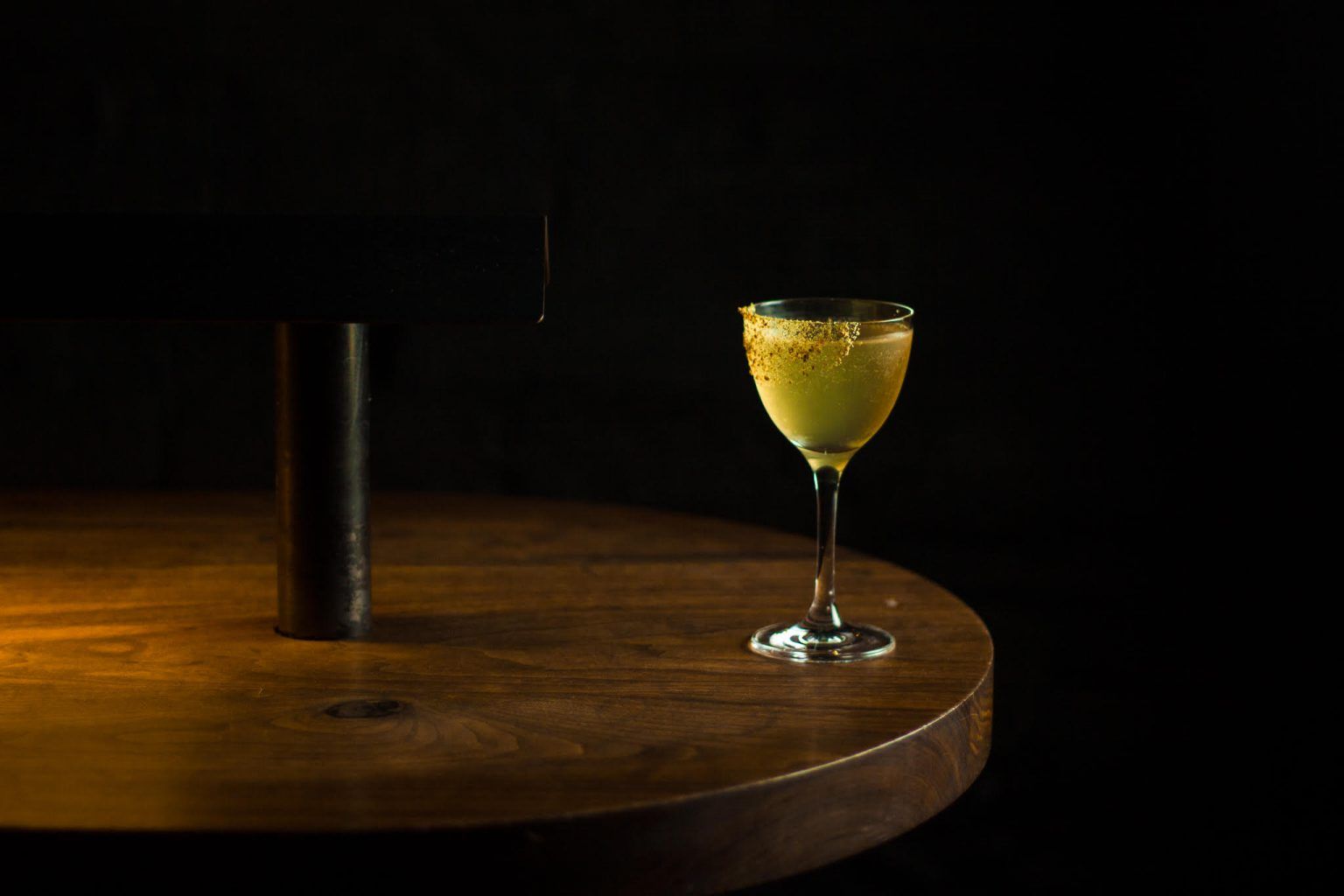 Get the recipe for Maybe Mae's Goldkaps cocktail here.
Ingredients
20ml Tanqueray
22.5ml botrytis
7.5ml pear eau de vie
10ml fennel pollen distillate
30ml clarified pear
Instructions
Stirred down, served up. Bee Pollen Sherbet on the rim.
Notes
Recipe from Maybe Mae, Adelaide.
Here, Maybe Mae bar manager Nick Corletto talks to us about the Goldkaps cocktail.
What's the big idea behind this drink?
Ultimately, [it's] a tribute to riesling. We wanted to have fruit-forward cocktails that showed more diverse acidity and flavours than what classical cocktails had already established; and seeking produce that showcased this diversity in what we could use if lemons and limes simply weren't the go-to.
How does it go down? Why is it that this drink works?
Clean and crisp acidity, orchard fruits and that light honey aroma of pollen. Big fruit flavour but it has a super clean textural profile. I personally have a huge soft spot for pears, and incorporating that flavour in cocktails without smothering it is often easier said than done. It also helps that you could easily have 15 in one sitting.
What are the techniques you use to bring this drink to life?
We clarify the pear juice, along with adding a bump of acid to help prevent oxidisation. We also have a small flex by redistilling fennel pollen in neutral spirit, and adding a touch of that to the drink. It helps prevent the cocktail from being too one-dimensional and fills it out with some richness.