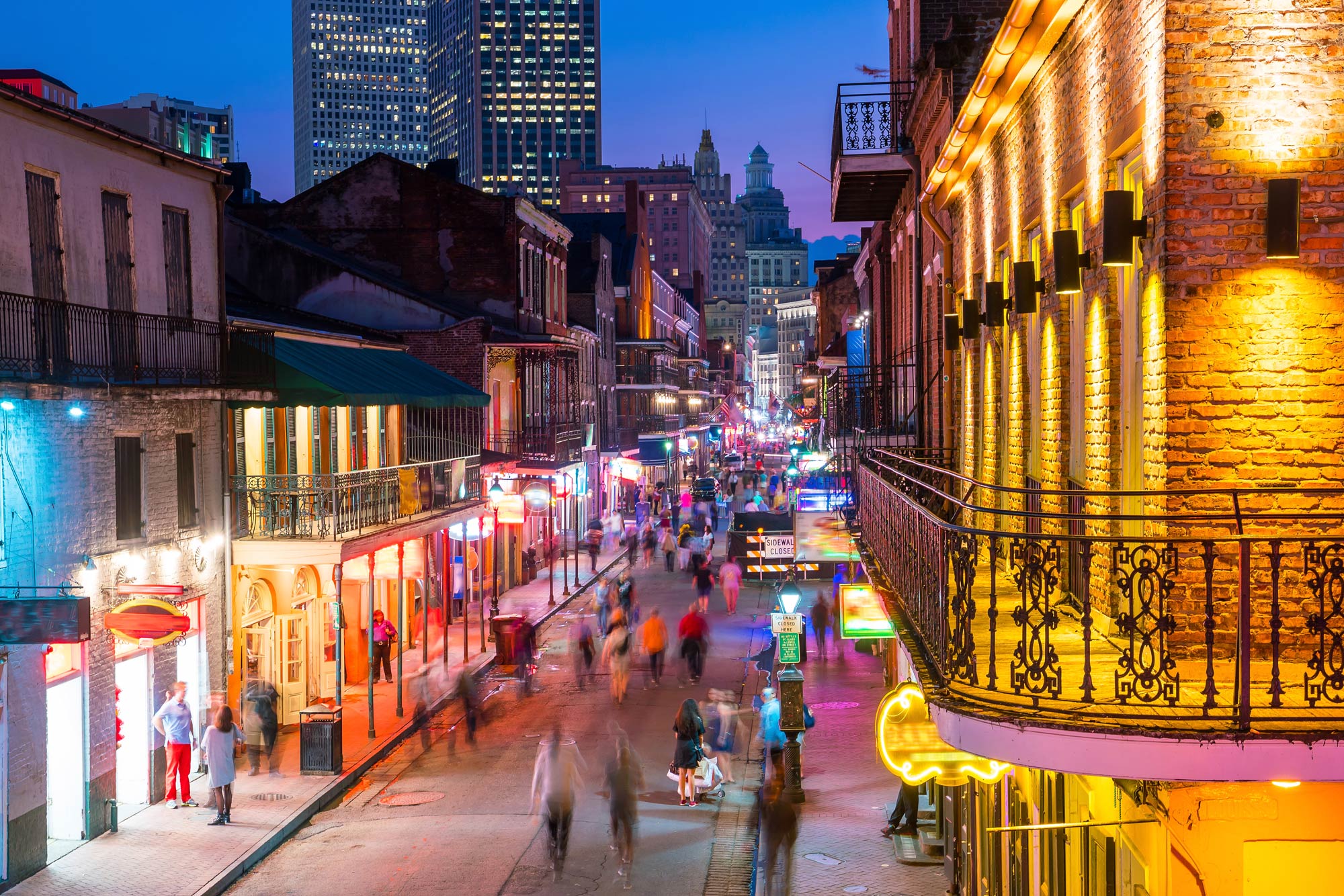 Sam Ng has done Tales of the Cocktail more than most — here's his advice on how to do it right.
Tales of the Cocktail (TOTC) is the greatest global industry celebration of the craft of bartending. For one hazy week during sweaty and sweltering July, the city of New Orleans hosts this celebration of everything booze-worthy. Activities range from imbibing at the birthplace of globally recognised classics, braving distance-defying lines for entry to amazing brand parties, to dancing on the streets at 4am outside Old Absinthe House in the name of 'networking'. For those that attend for the full quota of activity filled days, the week is a marathon not a sprint.
Here are some tips for first-timers surviving one of the most intense meet-and-greet, singalong heavy, cocktail-fuelled weeks of the year.
The pre-game: pack and plan with intent.
Once you figured out which parties and bars you absolutely have to hit up, remember the next day. Berocca, Pedialyte, vitamin B tablets, Panadene Forte. Whatever gets you up and keeps you upright, pack triple. Liver support tablets don't hurt either. It might not cure the hangover, but it'll sure as heck help the liver-shaped throb that develops with three to five days of rolling hangovers. Or so they tell me.
Be like Bruce Lee – be like water.
Best laid plans often go awry. The portfolio party you were planning on attending has a line-up of 1,000 and you can't reach your rep to get you in (it happens, and to very nearly everyone). What next? Whilst you could stand in line for free drinks for two hours, there are so many incredible holes in the wall for drinks, food and music. Listen to the sax busker on Rampart, make new friends, duck into somewhere unknown and have a few stories and new friends for life. Those that stood outside in the line outside Willie Mae's in the blazing sun watching a now well-known bar owner wield a sledge hammer to break up concrete with the locals still talk about it many years later.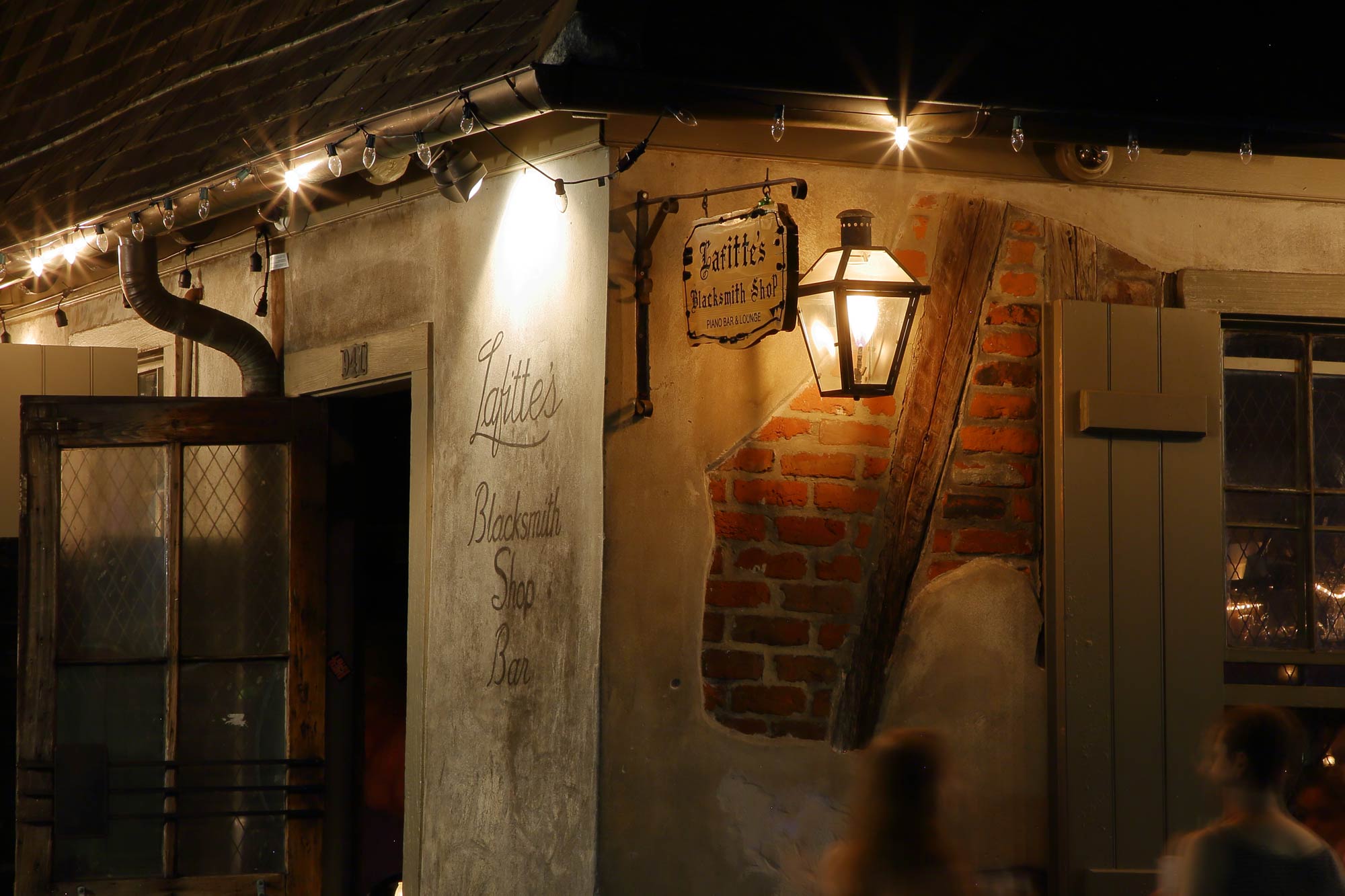 Eat. Properly.
NOLA has some of the best food going, anywhere. Anyone that knows me know I have a list of fried chicken joints that you could frequent every single meal during Tales and not repeat yourself. But sluggish and weighed down, you do not want to be in the 100% humidity, 34 degrees Celsius sunshine. Before you go, look up somewhere healthy. A Vietnamese joint that serves pho, a salad joint that doesn't have your leaves swimming in a Caesar dressing lake, Japanese soba noodle shop, a fresh pressed juice place. You'll be surprised how far that one fresh meal in between the grilled oysters, gumbo, burgers and late-night fried chicken will go.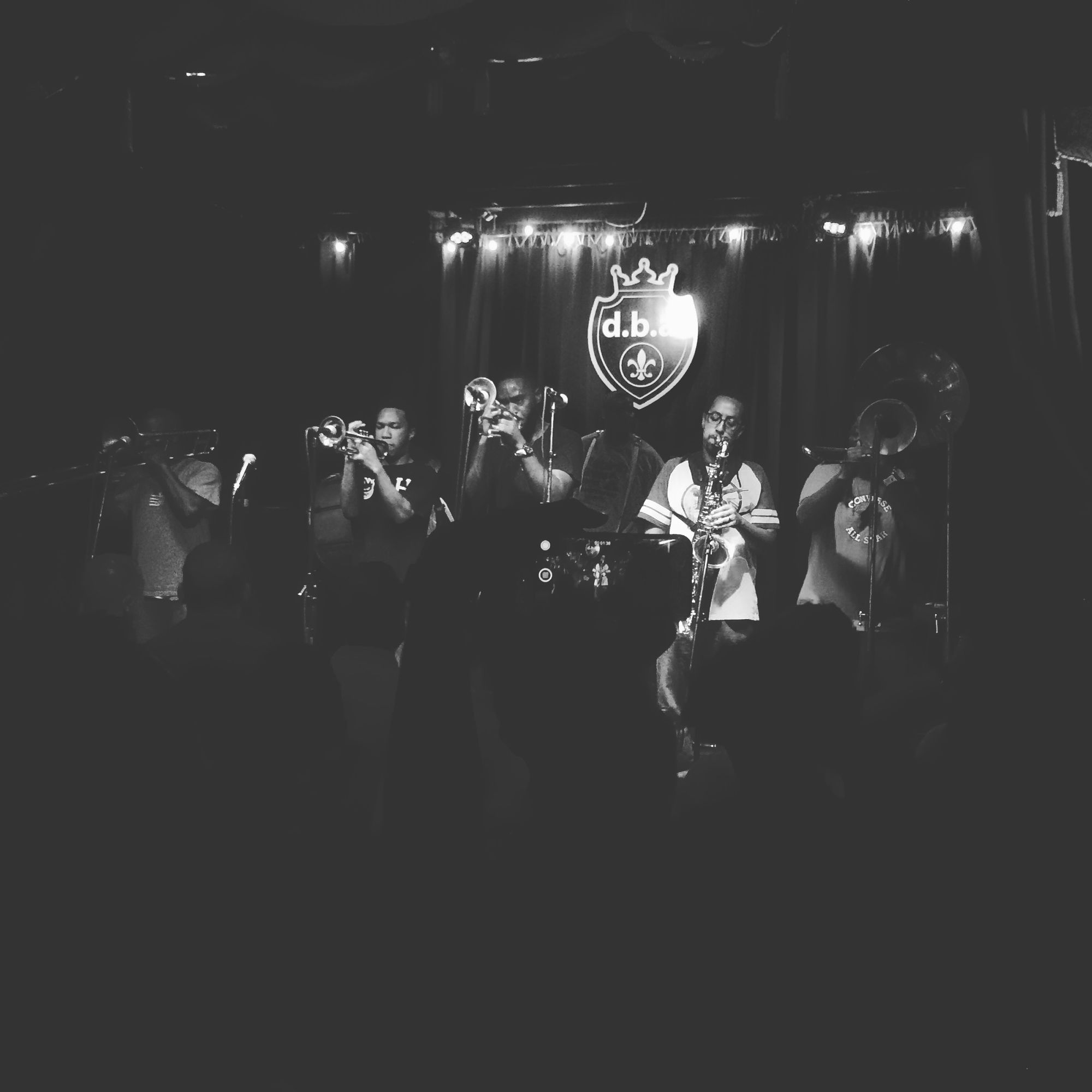 Face the music.
Whilst you feed your cocktail obsession, don't forget that NOLA is a hotbed of phenomenal music. Take a break from the numerous parties to go listen to a jazz trio at Three Muses, a soul band at DBA, or a cracking big band not only charges your cultural battery, it provides a welcome reprieve from the obligation of trying every cocktail in free-flow sight. It has also been said that paying for your own Sazerac and tipping generously will absolve you from the time you shrunk your housemate's work uniform in the dryer.
Empty your mind, or at least your suitcase.
TOTC has merch. Heaps of merch. Whole bagfulls of it in fact. Don't stress too much if you run out of laundry by day two, free tee shirts and cocktail pins are around every corner. Go home with the knowledge that whilst hangovers fade, your brand shirts will stay with you forever... or at least until you take that brand gig, gain 10 kilograms and can't fit into them anymore.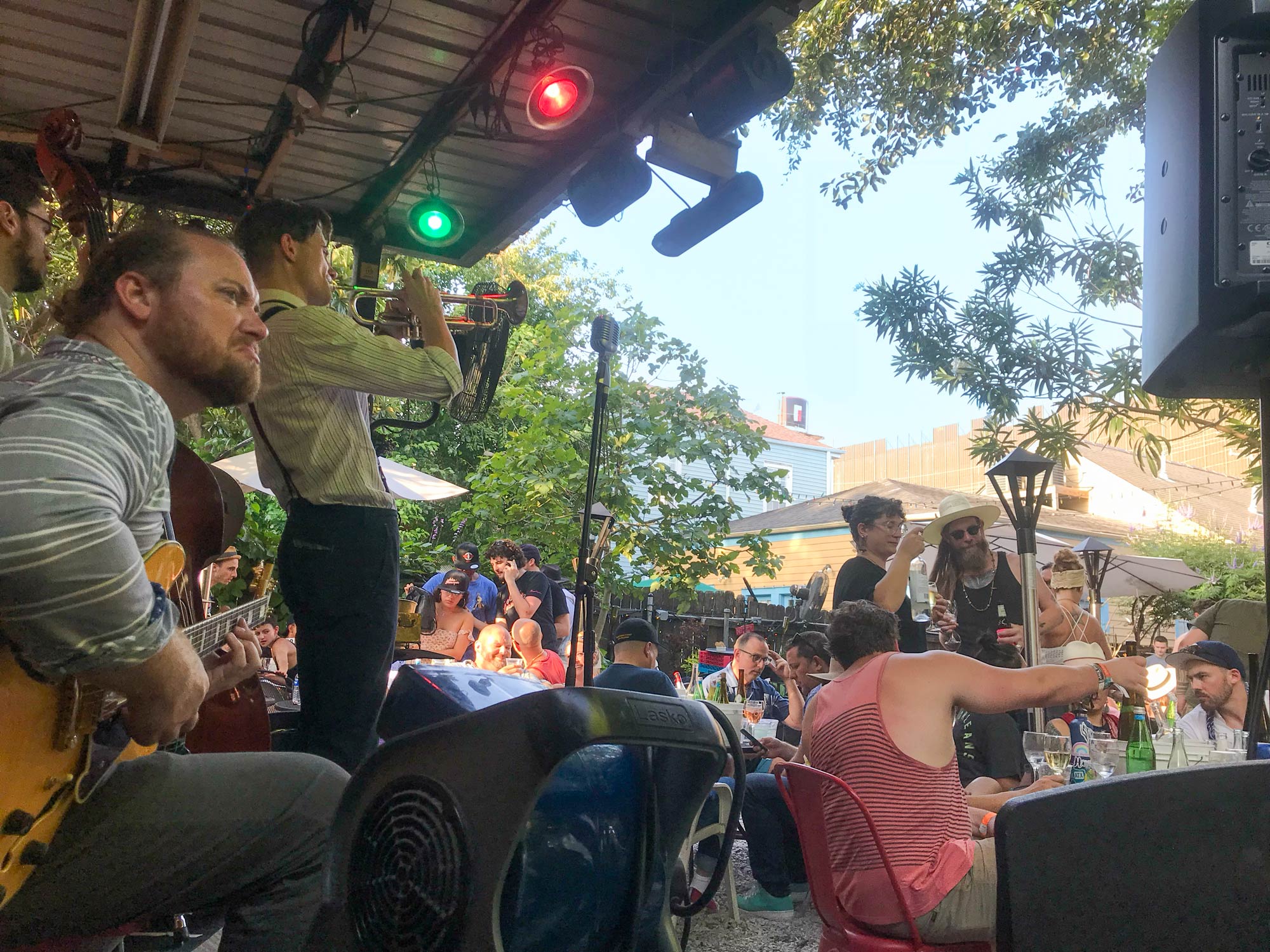 Be in the know.
Beyond the usual must-drinks of the Erin Rose, Alibi, Jewel of the South et. al, these little gems will put a smile on your face and your tailor's bottom line.
Coop's Place: Fried chicken and gumbo are the standouts here. Worth the wait in line.
Central Grocery: Order the Muffaleta then get dessert at Café du Monde directly opposite.
Cochon Butcher: If the restaurant is packed (it's always packed), grab a takeaway order from the butcher attached and sit by the river for a fuss free win.
Brothers Food Mart: New Orleans is filled with fried chicken joints. But ask any cabbie, the lifeblood of any city, and they'll tell you to go to Brothers. Think Family Mart or 7/11, with a humble but briskly selling fried chicken window that rivals any impending hangover you throw at it. The NOLA version of waking up cuddling a half eaten kebab, with significantly less buyer's remorse.
Manchu Food Store: A locals-only spot. Mountains of crawfish shells await.
Jacque-Imos: Solid Cajun food. (Go before hitting up Rebirth Brass Band at the Maple Leaf on a Tuesday evening when they're in town).
Bacchanal Fine Wines & Spirits: The spot to be found at the Sunday after the Spirited Awards on Saturday [though now the awards are on a Thursday, Friday might be best]. Hit up the Pig & Punch event at noon, make a donation to a good cause, and then wander or cab over to snag a table with too much rose and more cheese than you can poke with a stick at the unforgettable Bacchanal. Fair warning, get there early. The best worst kept secret of Tales of the Cocktail. Probably the greatest garden party in the world.
Lafitte's Blacksmith Shop: Reportedly the oldest structure to ever be used as an official 'bar' in the United States, built in the early 1700s. Forget the brix level of your unicorn hair syrup, and fight back your urge to debate the origin of the bamboo straw. Fully embrace the lack of electricity in the back room, sit around the baby grand piano-come-bartop and sing along to the human jukebox banging out showtunes, 80's ballads and pop songs you hate to admit you love (Call Me Maybe? Yes!). Bring friends, drink High Life ponies, sing loudly and tip well. Thank me later.