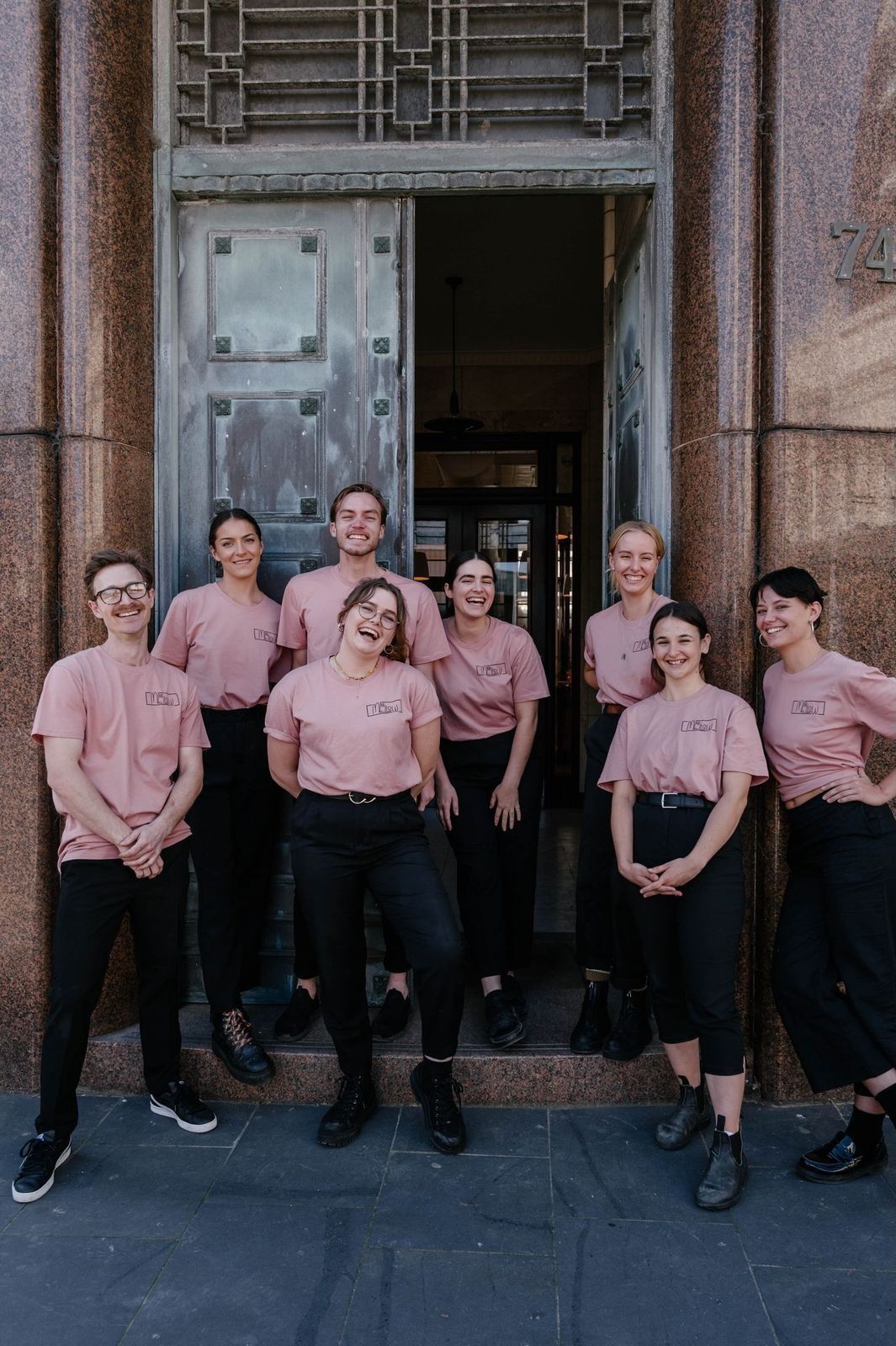 The second bar from the team behind Newcastle's Blue Kahunas, Bar Mellow is all about natural wine.
Located in a heritage-listed building that dates to 1922, Bar Mellow is the second Newcastle bar from Prudence Farquhar and Byron Marzinotto, the operators  behind tiki-inspired rum bar Blue Kahunas. This time out, however, they're dialling in on natural wine.
"I suppose we kind of saw a bit of a hole in the market in Newcastle," says Farquhar. "We really wanted to have a strong wine-focused bar.
"And this building that we're in is from 1922 — it used to be the Bank of New South Wales. So it's a beautiful old heritage building. And we just thought that the two sort of elements would go really well with each other."
With Marzinotto's background being in the cocktail world, and Farquhar's in the front of house, they have enlisted Mem Hemmings (Three Blue Ducks, ex-P&V) to consult on the wine list.
"She just she really loves her wine, and she knows a lot about it," says Farquhar. "So it's nice to get someone on board who's just really great at what they do."
Hemmings has helped the team pull together a list of 30-odd wines at opening, with plans to grow the list further.
"I think roughly about 75 to 80 percent of our menu falls under that natural wine umbrella," says Farquhar.
"We did want some very new, innovative, funky wines," Marzinotto says. "Really up and coming winemakers, and a lot of those, as they're young, they're really focusing on their product."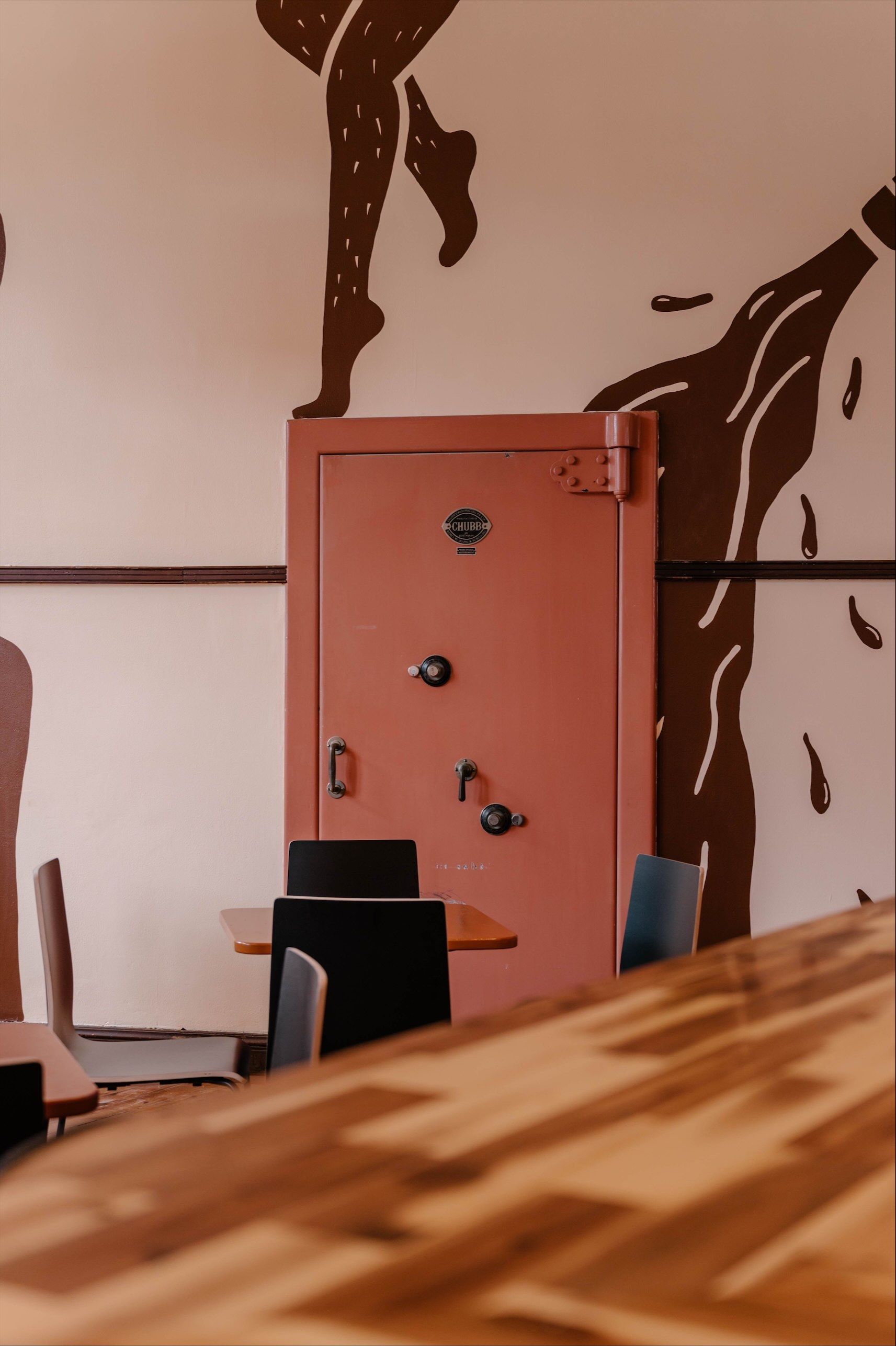 And though the focus is on wine, you'll be able to get a cocktail fix. "We also want to have a good, strong cocktail menu to complement that very elegant, sophisticated and refined kind of vibe that we have going in this venue," says Farquhar.
There will be snacks, too. They don't have a full kitchen, but expect wine-friendly combinations — sardines on rye, say — to accompany the drinks.
This being the duo's second bar, they've noticed how they've grown as operators since opening Blue Kahunas back in 2019.
"[We're] a lot more prepared this time," Marzinotto says. "The other day we were saying that we feel far more professional. When we opened up Blue Kahunas we just sort of [went] head first into it. And [for Bar Mellow] we've actually been able to have our somm come in and do some trainings on the wine with all the team, go through cocktail trainings with the team, have a full photoshoot. And it's crazy that it feels so professional that we're going to open up, the team already know each other, they know the bar and they know the drinks."
Bar Mellow opens to the public Friday 29 October, and will trade five nights a week, from Tuesday to Saturday, 4:30pm to 1am. You can follow them on Instagram at @barmellow_ and find them at 1/744 Hunter Street, Newcastle West.