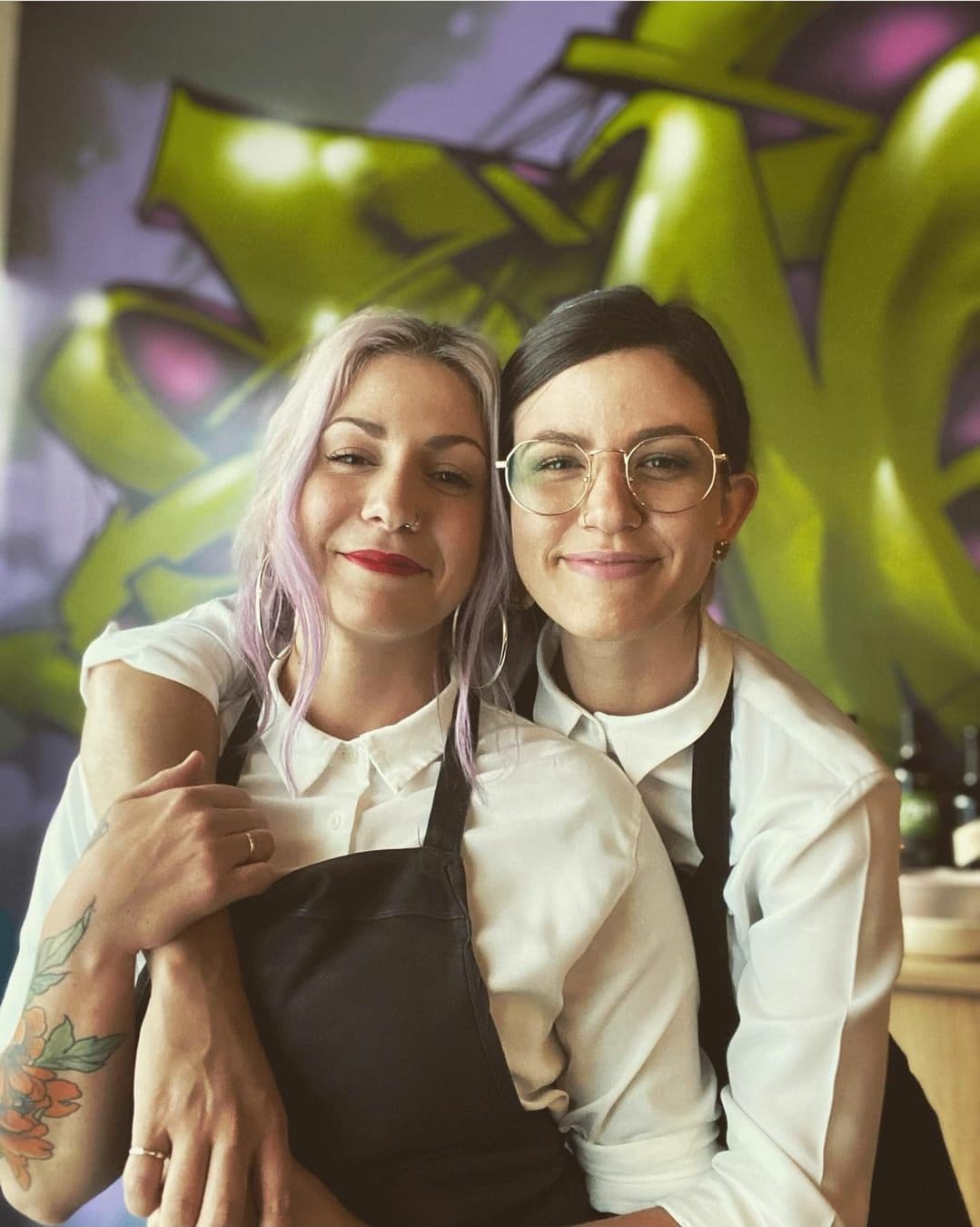 Nick Miles talks to Joy Restaurant's Sarah Scott and Maddie Sim to learn more about pairing food and drink.
When you think of perfect pairs, what comes to mind? For me, it's Justin Langer and Mathew Hayden opening the batting for Australia. Batman and Robin. Maverick and Goose because, well, ""I was inverted."  Milo and Milk? Honestly, you can't beat it. Rum and Coke — I mean you haven't lived until you have had the mighty black rat cans.
But when I think of drinks and food? The amazing duo of Sarah Scott and Maddie Sim from Joy have really taken Brisbane by storm.
I was lucky enough to get a seat at their soft opening after lockdown — and I'm counting down the days until I can get a seat again.  If you ever see a booking up for grabs of their Instagram page, get in ASAP: you will have the best seats at one of the best in Australia.
When you opened Joy in 2019, did you think it was going to be what it is today?
Sarah Scott: When I opened Joy, all I was sure about was that I wanted a venue that was driven by storytelling, delicious food and drinks that complemented that. I knew I wanted everything to be focused on the holistic experience. I had no idea that Joy would grow to be what it is today.
When we first opened I would spend most days worrying that we were going to have no customers. To have nearly too many customers and a couple of awards under our belt is an absolute dream come true. But to also grow to a point where I can support a staff member and that Joy is a restaurant that someone with the skillset of Maddie would want to come and work is a huge compliment.
Maddie, stepping into a two hatted restaurant, how was the build up to re-opening and getting this drink list up and running?
Maddie Sim: There was already a solid drink list in place, a collaborative effort between Sarah and Tim and Russ Berry. Sarah prefers to have beverages at Joy that tell a story, mostly small producers with something fun about them to tell the guest, which was probably the hardest part to get down pat. There is a lot of information to remember!
I don't have the most solid wine background so both Sarah and I started our WSET [formal wine training] before reopening. The areas where my strengths lie, whisky and cocktails, have added a new element to Joy with a cocktail now being one of the beverage pairings. I think that while Sarah has taught me so much, she has also learned new things from me and it has been my pleasure to be able to increase her knowledge on topics that I am very passionate about.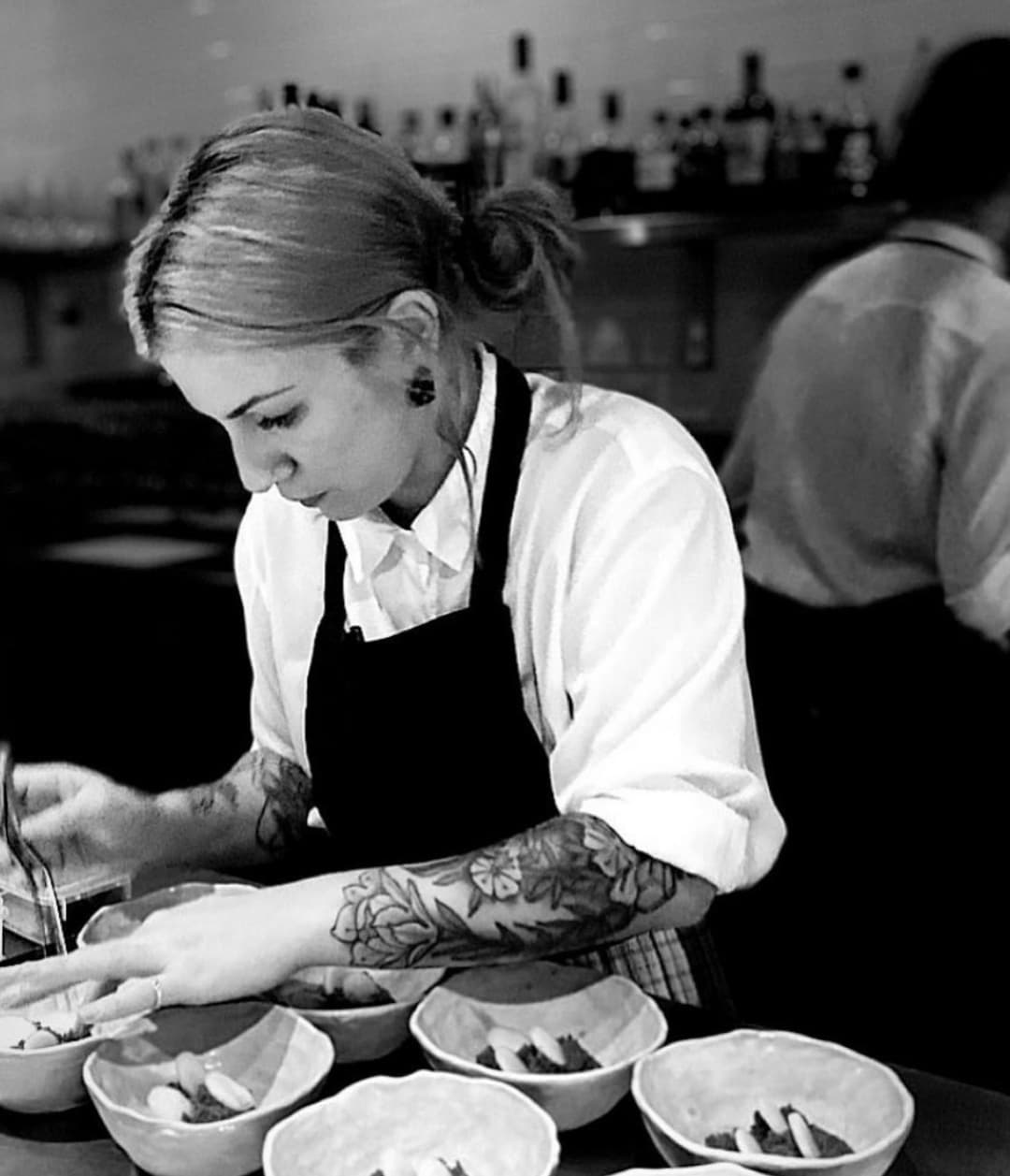 Sarah, does the food menu stay consistent or does it change weekly? And where do you get all your ideas from? Trial and error?
SS: The menu doesn't strictly change weekly. It definitely sees small changes week to week — this is decided on what is going on in the farms that Joy works with. The general structure and style of the menu doesn't change though. It takes a long time to get a menu item to the point where I feel comfortable having it on the menu. So to force myself to change it weekly would not only cause stress to Maddie and I, but would risk the food quality dropping.
Ideas come from everywhere. Sometimes it is as simple as just wanting to try an idea I've had. Sometimes ideas are the result of conversations I've had with other chefs. I mostly like to produce menu items based on food I like to eat and cook, but presented in a way that guests may not have tasted it before. The most important part of any dish is deliciousness, storytelling and a good quality producer.
Maddie, how do you and Sarah get the food to perfectly match with the drinks?
MS: Dishes are paired to beverages firstly by concept. Sarah will explain the components of the dish and then we discuss what would work theoretically. We discuss what beverage we would like to use, sake, wine or a cocktail, then discuss what elements we would like to highlight or complement. Then Sarah will prepare the dish and we sit down and try the options.
Sometimes, it works exactly the way we expected. Other times it's just not it and we have to try again. Sometimes things happen by happy accident, such as one of the pairings that is a riesling served at room temperature. We thought for sure that the pairing would be perfect, and were disappointed when it wasn't, so we put the glass aside to try other options. By the time we came back to try it again [the riesling] was warmed up and the flavours had become much more rounded and perfectly balanced the dish in a way it hadn't while chilled.
That wasn't necessarily an informed decision but it's knowledge that we now have and use to our advantage.
What are the next steps for Joy?
SS: The next steps for Joy are growth, personally and professionally. I'm obsessed with growth and I want Joy to be a space that facilitates this. I don't want to expand and make Joy bigger or open other venues just yet, I just want to keep focusing on making Joy the absolute best it can be.
I want to keep connecting with farmers and creatives and make sure Joy stays unique, interesting and tasty. I'd like to slowly expand the drinks offering, so having Maddie on board will make that possible.
Joy has such an incredible platform and gets the attention of a lot of people — I want to use that for good and make sure I'm giving back. Through Joy I hope to connect with charities and spend some time focussing on working with them.
Personally, I want Joy to help me grow and develop skills as a business owner and a chef. Joy holds me accountable in a lot of ways and I'd like that to keep up.
Ever thought about getting together and writing a book about drinks and food together?
MS: Now that you mention it – absolutely!
Sarah and I would create such a fun book, as anyone who has spent any time around us would agree. It would be informative but also very playful and a little bit cheeky. There would absolutely be stick figure drawings and a whole chapter devoted to orange wine titled 'Rosè's Funky Brother'.
It would also be cool to include a few of the pass sheets we use each night — a piece of paper taped to the bench that has notes scribbled all over — to give people an insight into how we operate behind the scenes. This book would most likely need an 18-plus rating because of our style of humour.