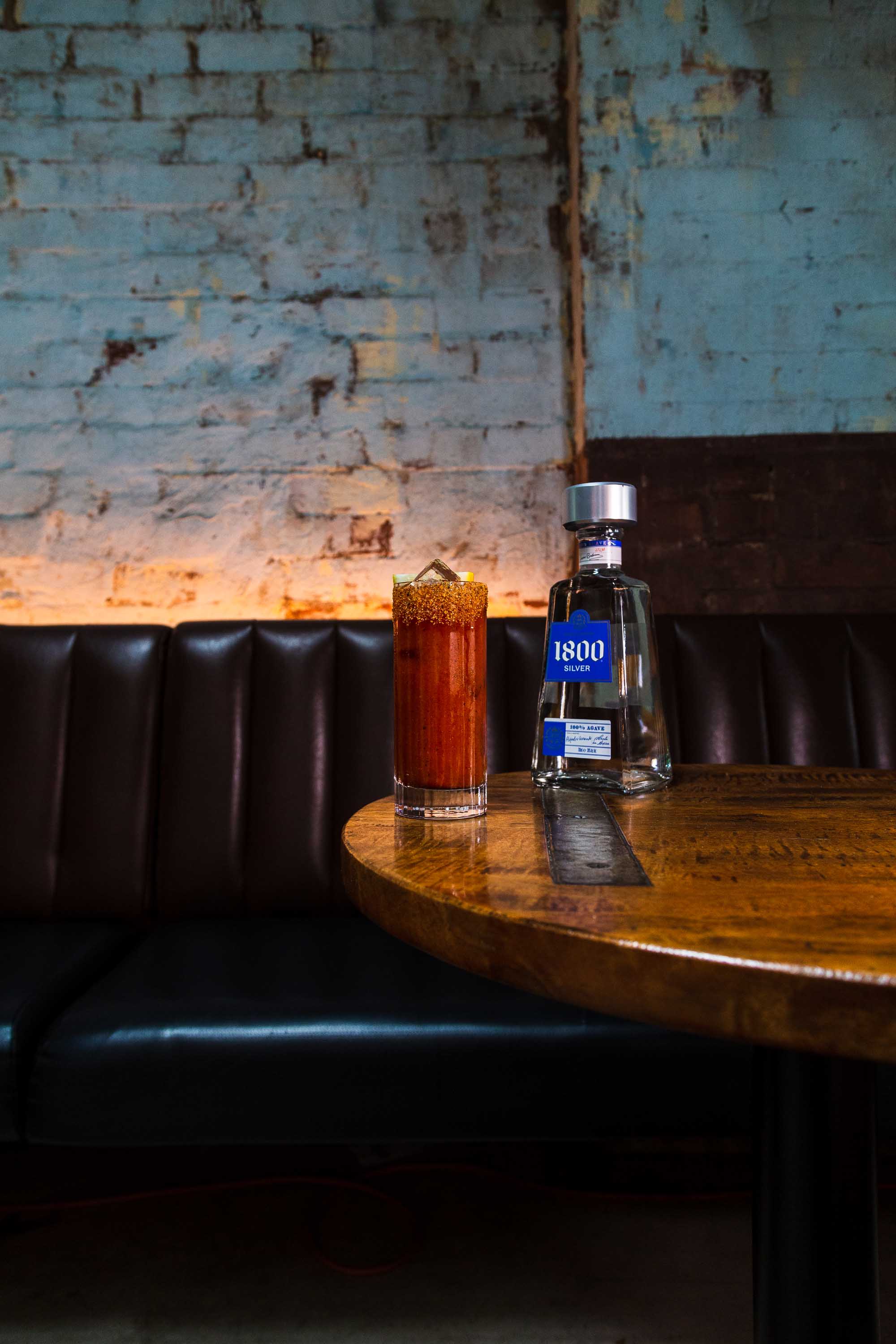 The beauty of this Michelada recipe is in the details: the spice mix, the pilsner, and the hit of 1800 Silver that gives the drink a lift.
PRESENTED BY BOOTHBY IN PARTNERSHIP WITH 1800 TEQUILA
The Bloody Mary and Red Snapper are classic brunch cocktails — drinks that will help you dust off the night before if that's what's needed. But they're not for everyone.

Our preference here at Boothby has for a long time been the Michelada. The popular Mexican drink is more refreshing, if you ask us, and when you get the mix of spices just right it becomes a thing of beauty.

That's what Mikey Braun and the team have done at Bodriggy Brewpub in Abbotsford, Melbourne. Their take on the Michelada is a little different to most. For one, they make their own beer on site and that's a key element of this cerveza cocktail. Second, they're making their own spice mix and roasting capsicums to add to the tomato juice in their Michelada recipe. And three, they pop a little tequila into the mix for a little more oomph.

The 1800 Silver used here lends a peppery bite and some agave sweetness to the drink — the result is a complex, refreshing and zesty brunch cocktail we keep going back to
Michelada
Instructions
20ml 1800 Silver
75ml roast capsicum & tomato juice
15ml spice mix
10ml lime juice
25ml Bodriggy Staunch Pilsner (or other lager)
Instructions
Build all ingredients over ice in a large highball glass.