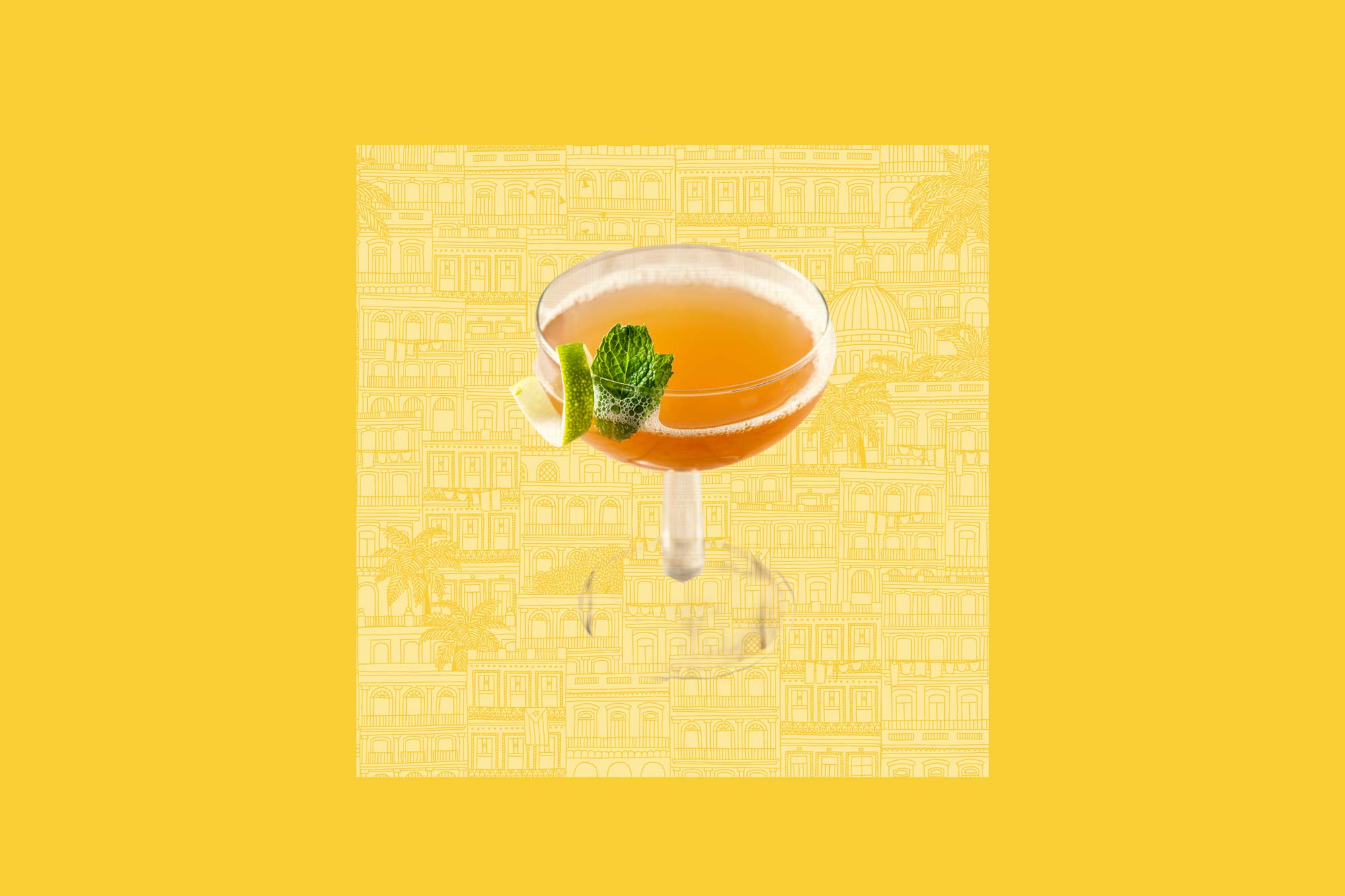 Audrey Saunders' Old Cuban cocktail is neither Cuban nor that old.
The Old Cuban cocktail is the kind of thing that happens when you take a classic Cuban formulation — maybe the Daiquiri, maybe the Mojito, say — and apply some 2000s era thinking to it.
Created by New York bartender Audrey Saunders in 2001, the Old Cuban cocktail is essentially a refined Mojito: the white rum is switched for an older, darker rum, the soda is swapped out for champagne (thank you very much) and the drink is served up in a coupe glass, rather than long over ice.
It's quite the elegant drink.
Audrey Saunders is one of the founders of New York City's cocktail revival that took place from the 2000s onwards, and opened the recently defunct (but incredibly influential) Pegu Club in 2004.
Over the last two decades, the Old Cuban cocktail has found its way into the repertoires of bartenders everywhere and onto menus across the globe.
Old Cuban Cocktail
Ingredients
45ml aged Cuban-style rum
30ml fresh lime juice
15ml sugar syrup
champagne to top
6-8 mint leaves
Instructions
Shake all ingredients except for the champagne with ice.
Fine strain into a chilled coupe glass.
Top with champagne.
Adapted from an Audrey Saunders recipe.