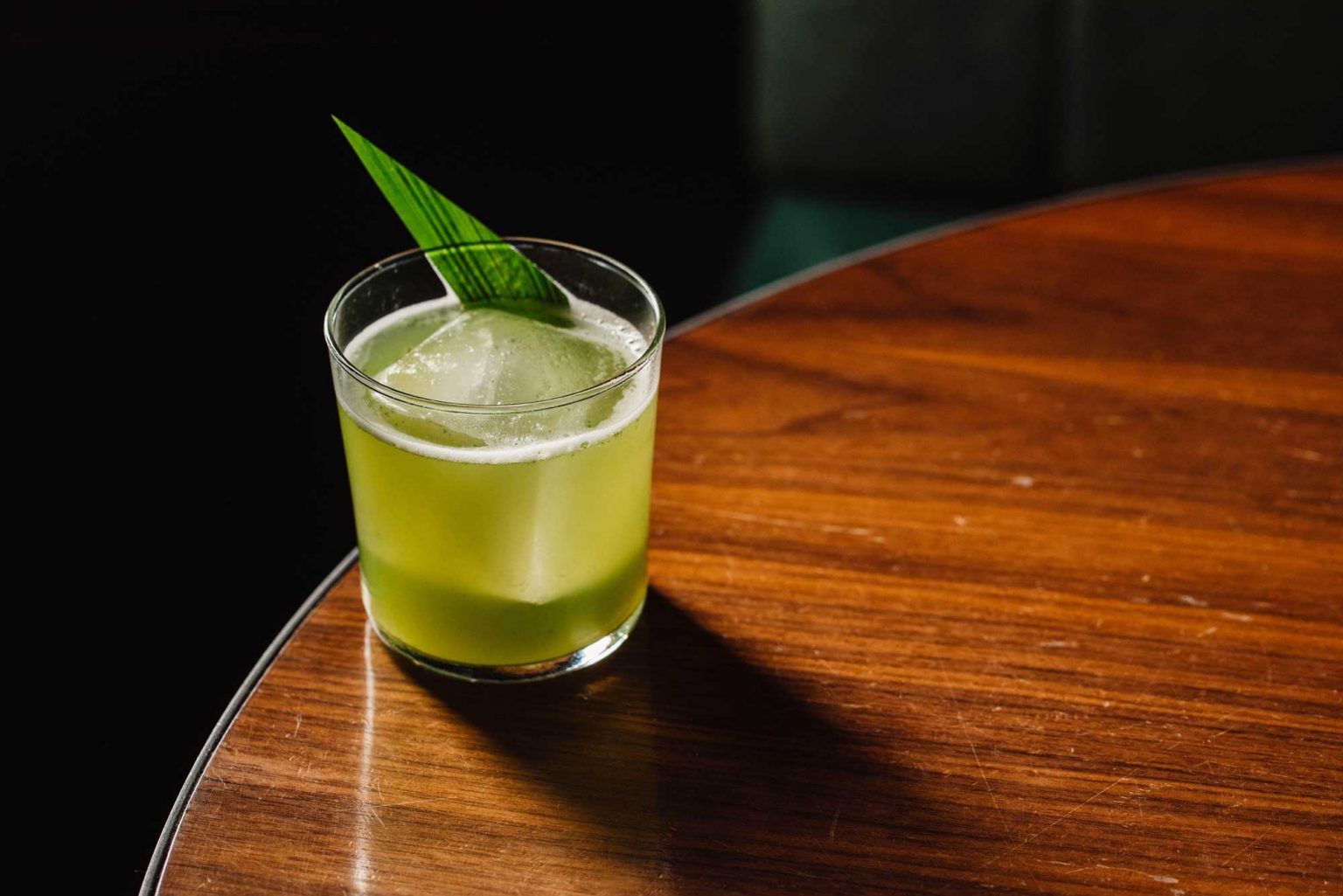 Get the recipe for the Pandan Papi from Maybe Mae in Adelaide.
Ingredients
30ml pandan leaf Don Julio Blanco
30ml ginger wine
45ml melon juice
Instructions
Shaken and served over a big rock of ice, pandan leaf to garnish.
Below, bar manager Nick Corletto tells us about the Pandan Papi from Maybe Mae in Adelaide.
What was the inspiration behind this drink?
Midori, honestly! Adam Hingston (head bartender at Maybe Mae) and I wanted to create a cocktail with true melon flavour without compromising to liqueurs or artificial flavourings. What started as a bit of tongue-in-cheek turned into a "Oh c**p that's pretty good!" moment.
How does it taste? Why do you think this drink works?
It's a drier, resort-style cocktail. Melon, pandan and ginger make for a flavour combination that is very transportive; reminds you of that Bali holiday you had three summers ago. There's much less added sugar than most modern cocktails of this style, so it ticks a couple of boxes in my book.
Can you briefly describe the techniques behind the drink?
We mainly treat and preserve the melon juice as much as possible, and there's some infused pandan leaf in there too. So we juice the melons, add simple syrup and lemon juice to the correct brix and pH to adjust for seasonality. We use ginger juice for an ingredient in a different cocktail; the ginger pulp left behind after juicing is still full of flavour, and we soak Clare Valley Riesling in it and it coaxes a gentle, softer ginger flavour out of the pulp. The Don Julio Blanco is sous-vide at 55 degrees Celsius for two hours with pandan leaf, it's pretty effective at pulling as much flavour out of it as possible.