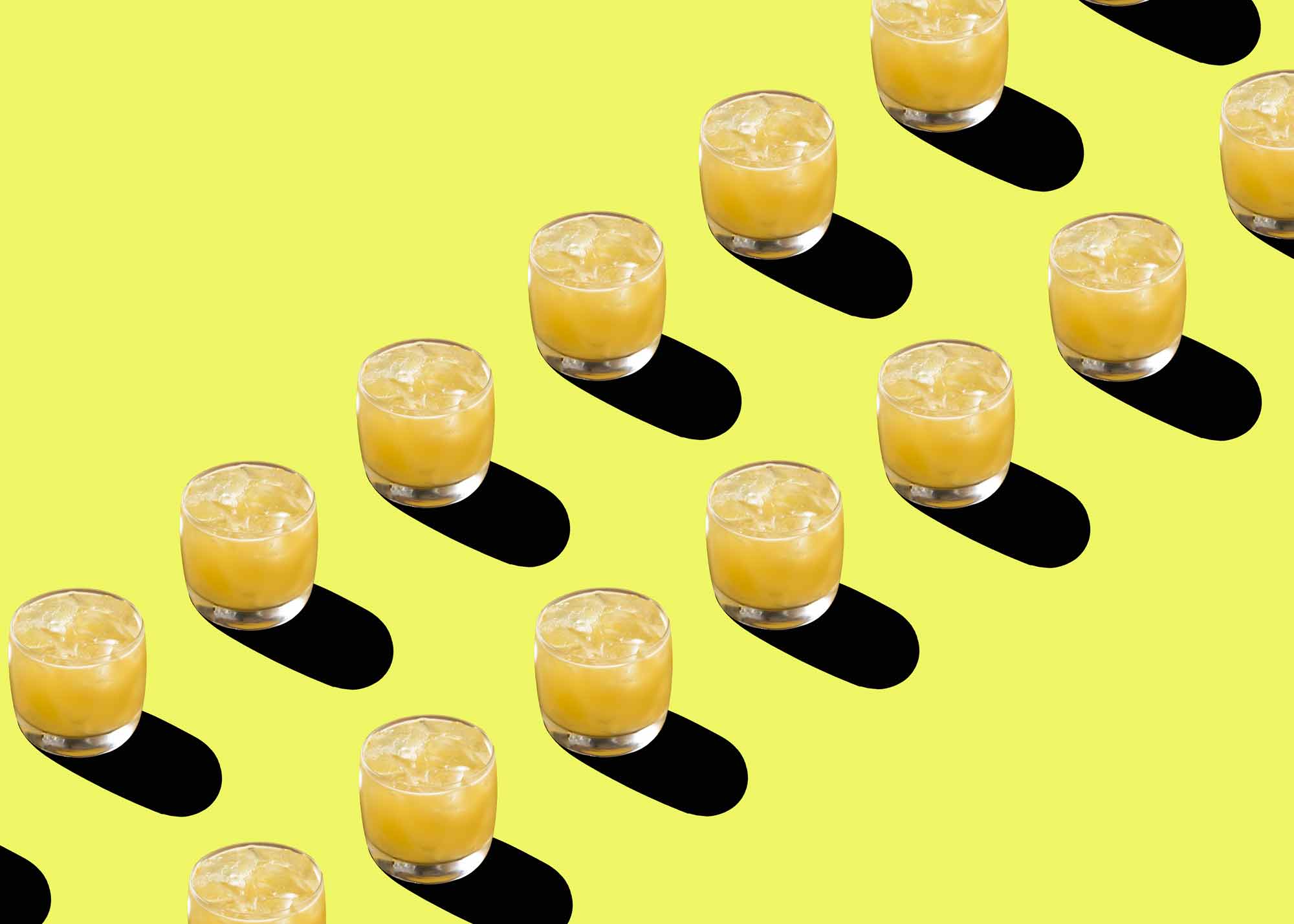 The Penicillin cocktail is famed for its use of smoky, Islay whisky.
Sam Ross is perhaps Australia's most famous bartending export. He's the guy responsible not only for this Penicillin cocktail, but for a few other drinks that are today made around the world (like the moreish Paper Plane).
The Penicillin dates to 2005, when Ross — who at the time was working at the seminal New York bar, Milk & Honey — began experimenting with some Compass Box whiskies. He has said he was riffing on a Gold Rush cocktail — itself a Milk & Honey modern classic — using the Compass Box Asyla whisky as the base of the drink; a little of that company's Islay whisky, the Peat Monster, drizzled on top made the drink pop.
It's also what made the drink stand apart from others, because in 2005 it was still relatively uncommon for bartenders to employ pricey single malt whisky in their cocktails.
The drink is now deservedly known as a modern classic, one that you can find on the menus of bars across the globe.
These days you'll find Ross at Attaboy in New York, the bar he owns with fellow Milk & Honey alum Michael McIllroy and which occupies the same small space that Milk & Honey did.
Penicillin Cocktail recipe
Ingredients
60ml Scotch whisky
20ml lemon juice
20ml honey and ginger syrup
10ml smoky Islay whisky
Instructions
Shake all ingredients except the Islay whisky with ice.
Strain into a rocks glass.
Add a large block of ice to the glass.
Float the Islay whisky on top.
Adapted from a recipe by Sam Ross.