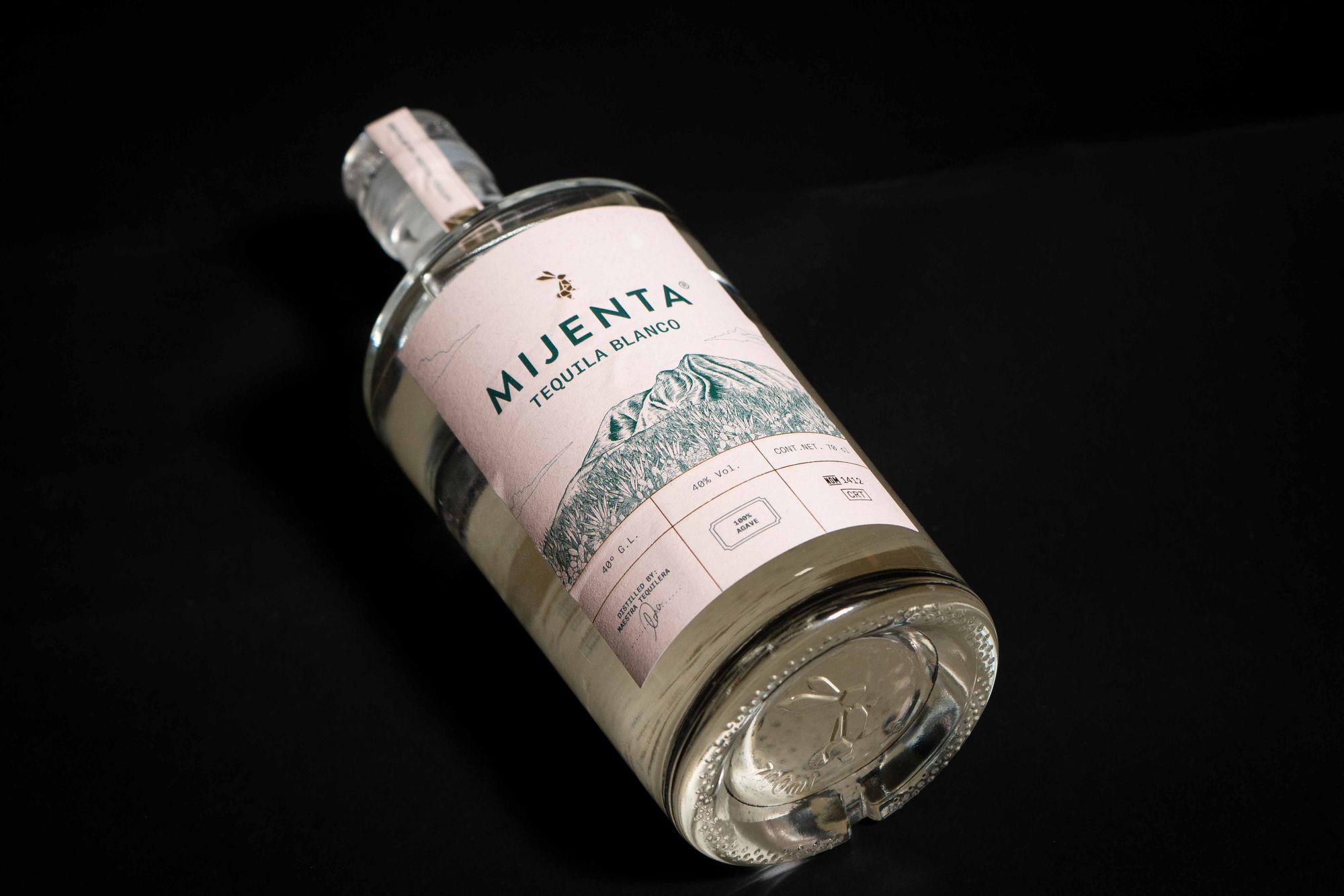 A deep dive on the tequila promising sustainability with B Corporation credentials (and how they make it).
PRESENTED BY BOOTHBY IN PARTNERSHIP WITH SPIRITS ACADEMY
Spirits Academy from Spirits Platform are the distributors of Mijenta Tequila in Australia, and whilst their support makes this product dive possible, they don't approve the editorial before publishing.
---
Sustainability in spirits — if it's not already — is becoming a thing. As we've looked at before, distillation isn't easy on the environment, and more and more distilleries are picking up B Corporation certification to demonstrate to the world that they're doing the right thing environmentally and socially.
The category of tequila hasn't exactly covered itself in sustainable glory in the past. When it comes to sustainable spirits production, it's fair to say that more often than not, tequila exemplifies the stuff that goes wrong rather than what goes right.
What makes tequila so special in this sense?
First, it's an agricultural product — it can take around seven years or more for the blue agave plant (which is the only agave species allowed in the production of tequila) to mature.  And that has led to booms and busts in the past. Because of this long growing period, it can be difficult for farmers to plan ahead: if the farmers have plenty of agave ripening at a time of high demand (and thus, high prices), they stand to make plenty of money; conversely, if they've got plenty of agave ready for harvest at a time when there is less demand for it, the prices they can get are lower.
Second, it's not just the farmers of the agave who have to contend with the boom and bust, but the jimadors who harvest the agaves. It's hard work, for a start, involving long hours of hard manual work in agave fields under the hot sun. But it's also not always paid well: in the early 2000s, when the price of agave rose some 1000% in response to a boom in demand (and relative undersupply of agave), "wages for the jimadores remained the same."
How sustainable is that?
Third, and as mentioned above, by Mexican law tequila can only be made from the blue agave (or Weber agave, or Agave tequiliana) and not from any other species of agave. The way the agave is harvested and planted is "the result of 400 years of asexual propagation," and means that the plant is more susceptible to disease; that, in turn, requires "the use of large amounts of pesticides and fertilizers."
This is just a brief look at the problems with the manufacture of tequila. And more and more tequila brands are thinking about sustainability. Only one, however, has so far gained certification as a B Corporation by B Lab — that's Altos Planos, makers of Mijenta Tequila, in August 2022.
A B Corporation is a company that has been certified by the non-profit network B Lab, which began in 2006. Their aim is to support an "inclusive, equitable, and regenerative economy." They take into account a company's governance, how the company treats its workers, how it engages with a community, its environmental management, and the quality and ethics of its relationship with its customers.
It is a difficult certification to attain (and one you need to renew to keep) and hopefully, it's one we'll see more and more distilleries seeking out.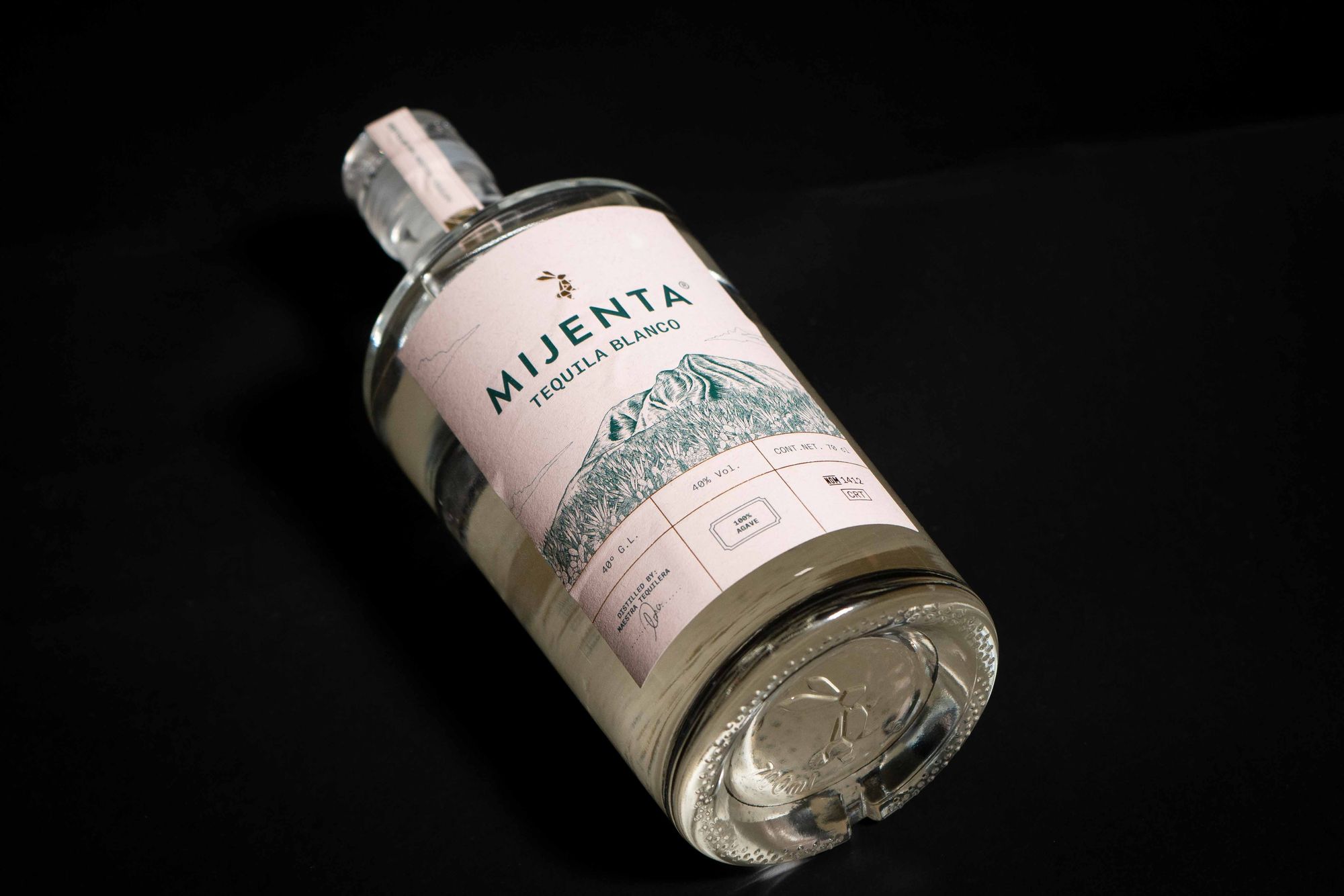 So who is behind Mijenta Tequila?
The name Mijenta comes from a Spanish phrase, mi gente, meaning 'my people.'
It's produced by Altos Planos, a company that also produces  a mezcal brand with plans for other spirits.
There are three co-founders of Mijenta Tequila: Mike Dolan, who was the CEO of Bacardi before retiring in 2018; Juan Coronado, who is in charge of production and quality, was also previously at Bacardi as an ambassador and brand master; and Elise Som, Mijenta's Director of Sustainability, a designer and entrepreneur focused on sustainability and the environment.
They worked with maestra tequilera Ana María Romero Mena to create the final product. Mena has worked in the tequila industry for over 30 years, coming to it initially with a background in wine. In 2007 she published The Aromas of Tequila: The Art of Tasting, after visiting tequila distilleries aplenty and tasting 750-odd tequilas. The thrust of the book is this: Romero identified 600 aromas in tequila and organised them into a tasting wheel, much like you may have seen with wine or whisky. She was also previously involved in the creation of Volcan De Mi Terra brand for Moet-Hennessy in 2017.
Where is Mijenta Tequila made?
The agaves for Mijenta Tequila come from red soils in the Highlands of Jalisco, and the spirit is distilled — per the NOM number on the bottle — at Destiladora de Los Altos, S.A. de C.V. in Arandas, Jalisco.
What's the idea behind Mijenta Tequila?
"So the idea behind it, Mijenta Tequila, is to create and unite," says co-founder Juan Coronado.
"We wanted to do something that a) was traditional, b) was sustainable — nobody was really focusing on that up until now. And c) something that was meaningful for the planet. Those were the three wheels that we set our tricycle on and we started pedalling up to the hills of Arandas."
They were the first tequila brand to pick up B Corporation certification, in August 2022. They've also got a mezcal brand planned for launch later this year.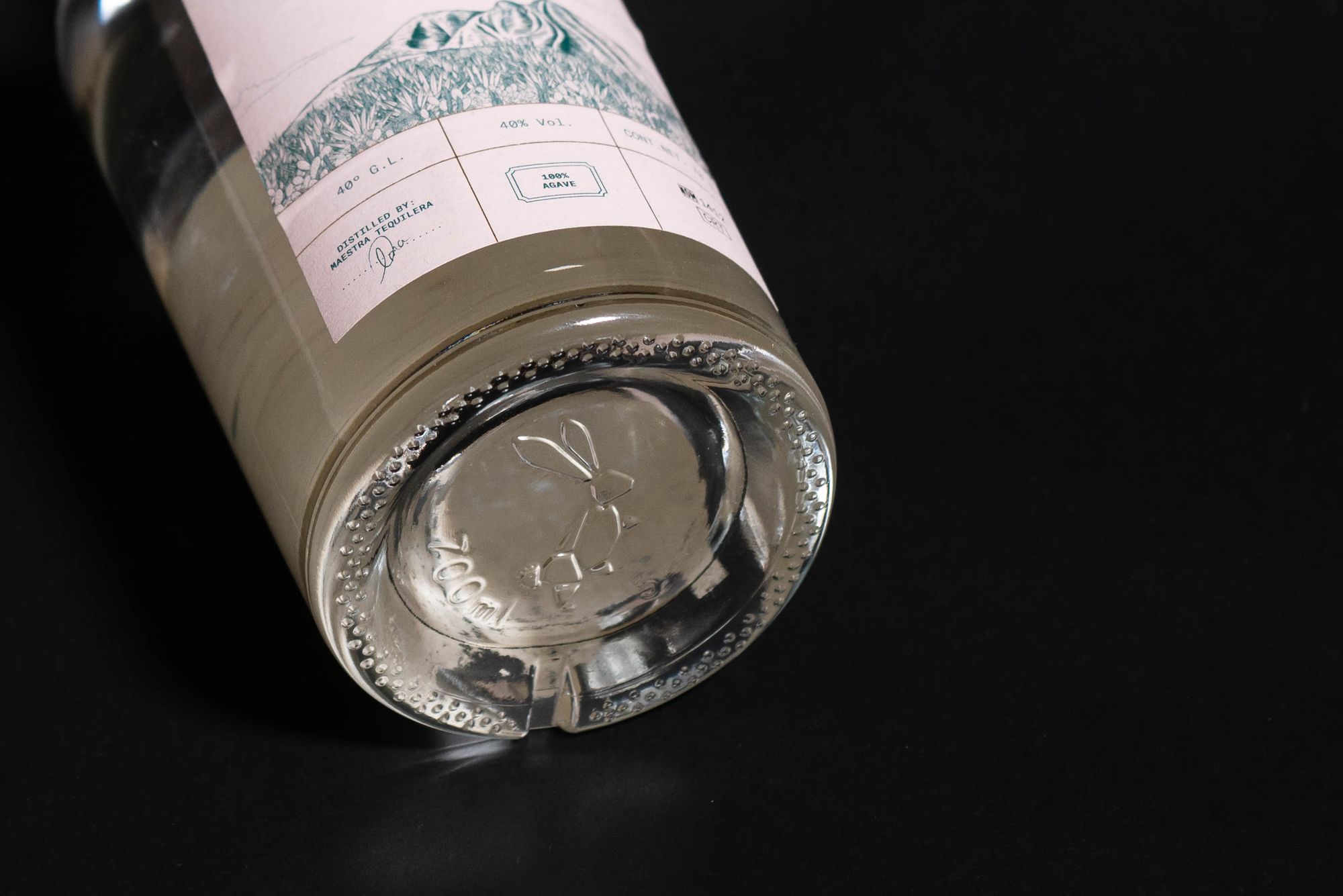 How Mijenta Tequila is made
"We teamed up with Anna Maria Romero Mena, a fantastic maestra tequilera [who] cares about quality and cares so much about the preservation of the maguey or the agave and pushes farmers to like you know, do better and scientists as well," says Coronado.
"We've teamed up with great people who wanted to do great, people that have sustainability in mind."
It begins with the selection of the agaves for Mijenta Tequila. They're grown in the Highlands, and Coronado says that they want mature agaves — agave plants that have reached maturity and have grown out the quiote, which allows them to seed.
Tequila farmers will only allow a small percentage of the agaves in their fields to seed; instead, they'll cut off the quiote before it begins to grow, so that the plant doesn't put its energy into growing the long stalk; this results in an increased piña of the agave, and thus, more fermentable sugars.
But for Mijenta Tequila, Coronado says they're after plants that have matured and have grown a quiote. This allows more plants to seed.
Once the piñas are harvested, they cook them for a long period of time in low pressure autoclaves.
"We wanted to apply low pressure and low heat for a longer time," Coronado says. "We wanted to soften the agaves with a longer period preserving the aromas of it."
Once the agaves have finished cooking, they are crushed with water and a roller mill.
When it comes to fermentation, it takes around four days for the process to complete.
"The fermentation that we do uses pretty much 96 hours, which is pretty long for tequila," says Coronado. "Some people will be making vinegar at that point with the wrong yeast. And we create a fantastic, you know, symphony of flavours and aromas.
"The brew is quite nice, you can drink it, it's delicious. It's easy, rich in flavours, fruity. She's very nice."
Distillation is then quite straightforward, according to Coronado, and they allow some time for the spirit to rest before bottling.
"You need them resting, so the molecules can bond better," he says. "And that's Mijenta."
They also use the bagasse, or the leftover product from fermentation and distillation, to make their labels.
"We basically did a great deal with these ladies that were doing paper out of the bagasse, out of the leftovers and [our] labels were born," Coronado says.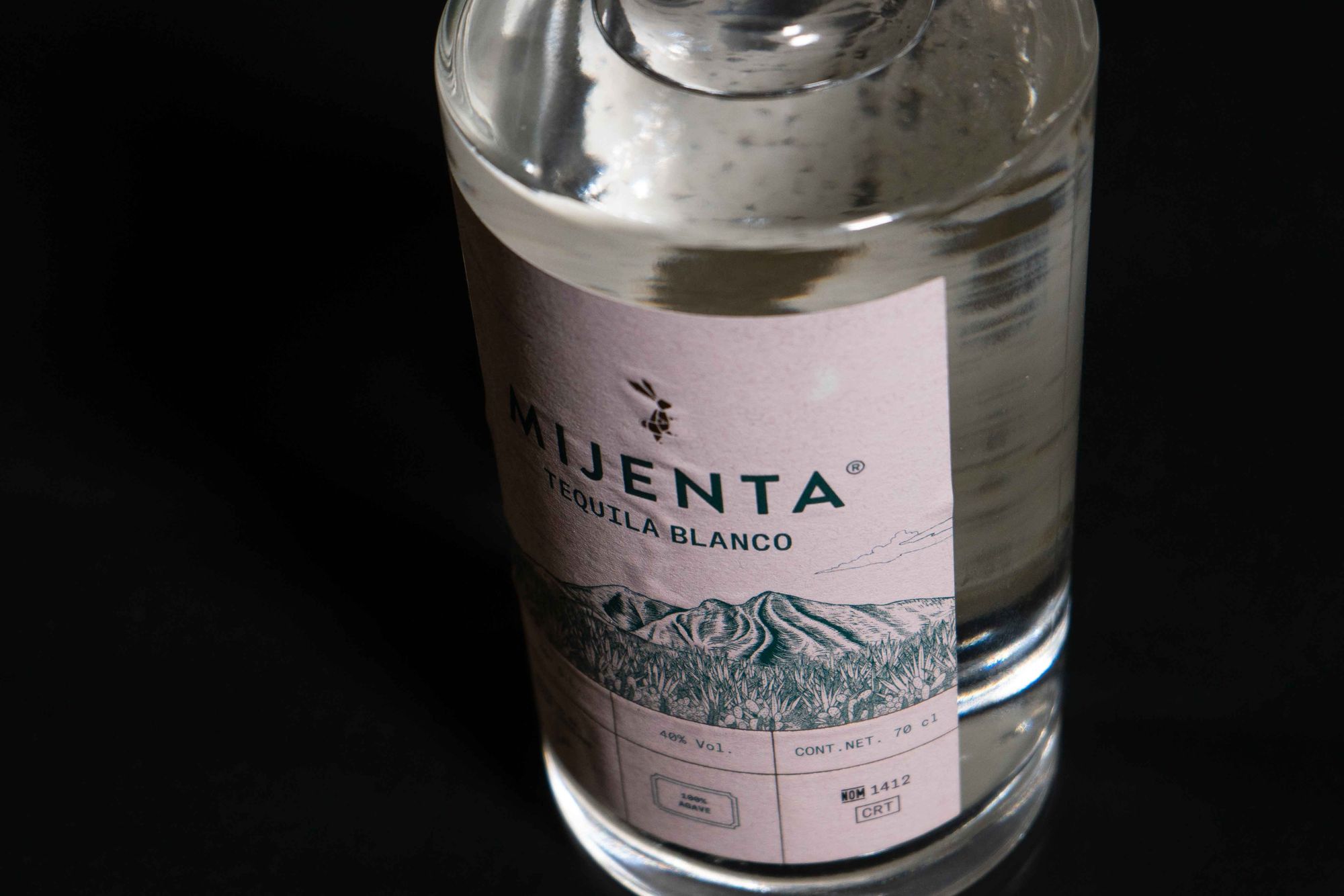 And rather than using a custom mould to create a fancy proprietary bottle, they selected a commercial bottle shape that was made with recycled glass from Mexico.
"Another important part was the cork," says Coronado. "I was opposed to using the cork on Mijenta because of the whole situation that is happening in Portugal and places like that, where the cork industry is really deforesting and devastating the lands in certain parts of Portugal," he says. "Also, cork is an organic matter and will definitely take a toll on the alcohol. So we wanted to do something that that brought us away from that cross contamination. And the result was fantastic. We were able to create a gasket with a big nicely cooked piece of glass that we use as a stopper, and it clicks and sounds great."
Tasting notes — what they say
"Aromatic, elegant and complex, with unfolding notes of cantaloupe, honey and cinnamon. An outstanding, generous and round finish."
What we say
The nose: Lifted aromas of sweet agave fruit, white pepper, soft caramel and vanilla appear from the glass.
The palate: It's delicate on the palate, with caramel and herbaceous characters the focus, some light lemony citrus and a hint of white pepper.
The finish: It's a medium long finish, citrusy, easy caramel and a pleasant herbaceousness.
The conclusion: This is an approachable, well-rounded and easy sipping blanco tequila — there's a bit of everything that makes tequila great: agave fruit, a little caramel sweetness, some white pepper — it's a tequila that most people can find something in to enjoy. It's not overly rich nor big; instead it's delicate and elegant.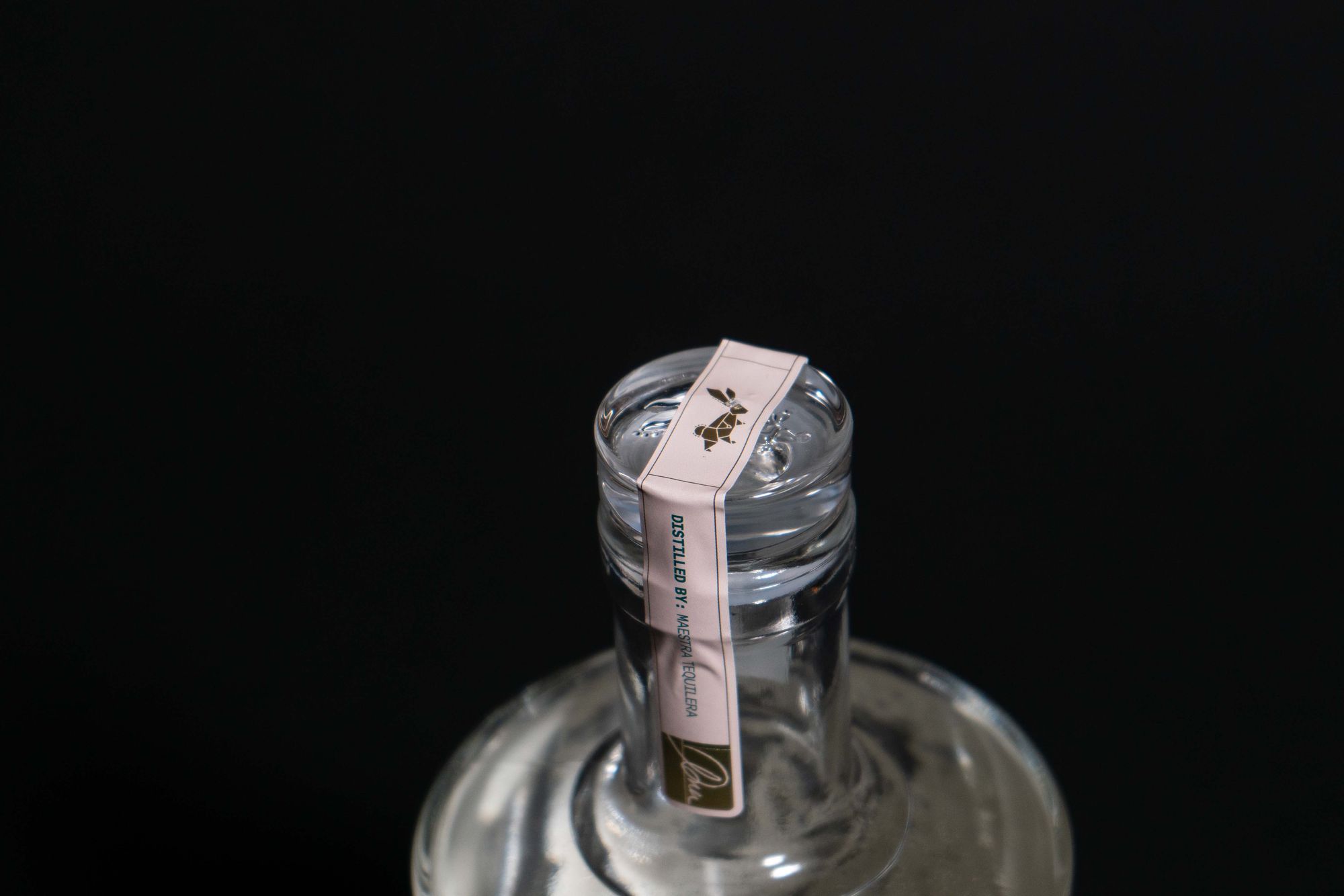 Want to learn more?
This product dive was made possible by Spirits Platform's Spirits Academy. Their team of ambassadors conduct trainings around the country, sharing their in-depth knowledge of spirits, cocktails, and their big portfolio of products.
Get in touch with your Spirits Platform ambassador for your state to find out more.
National Ambassador Manager: Mark Hickey — email him on mhickey@spiritsplatform.com.au
National Ambassador (Tia Maria, Disaronno, Busker): Danilo Migliorini — email him on dmigliorini@spiritsplatform.com.au
NSW, ACT: Josh Varna — email him on jvarna@spiritsplatform.com.au
QLD, NT: Jack Creighton — email him on jcreighton@spiritsplatform.com.au
VIC, TAS: Max Borrowman — email him on mborrowman@spiritsplatform.com.au