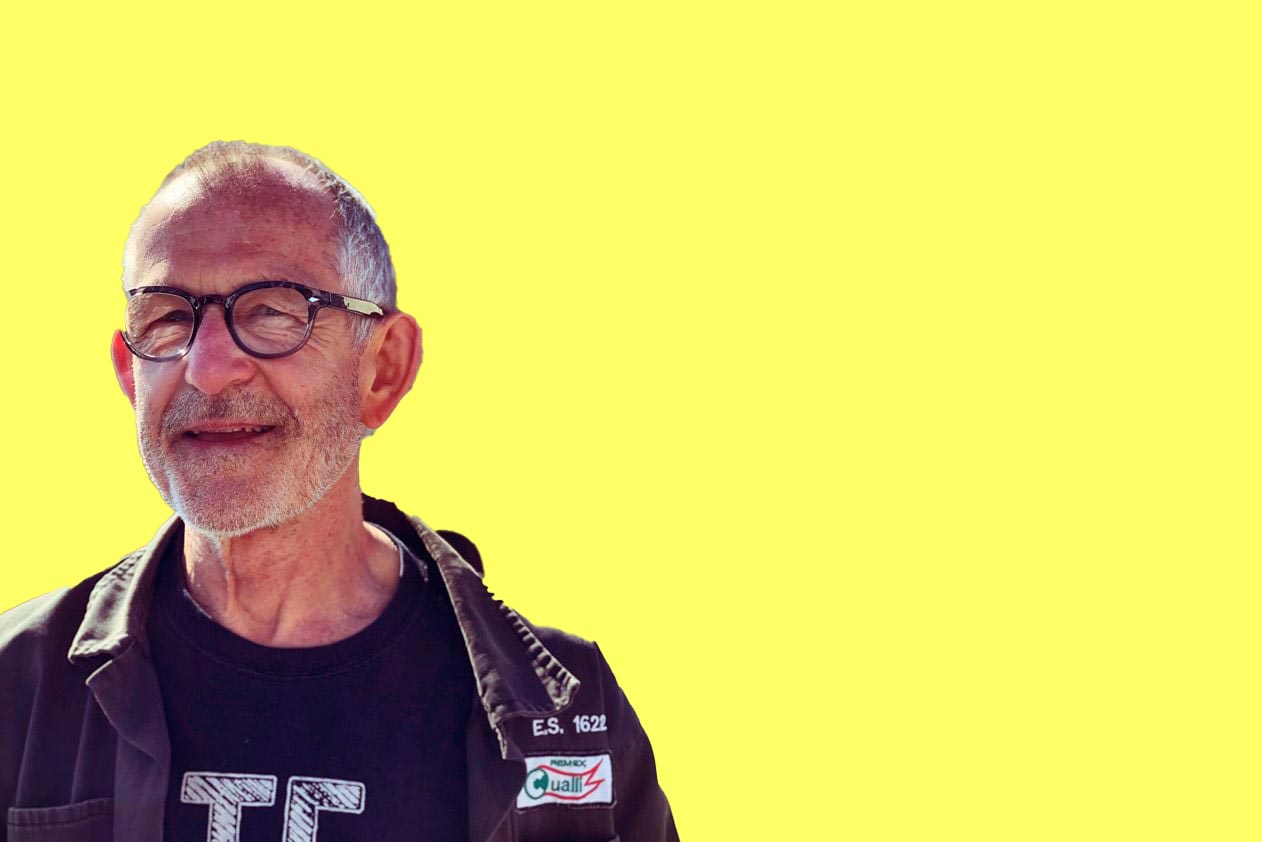 Tomas Estes, a big-hearted, generous man who has done more to popularise quality tequila than most, died this past weekend.
Chances are, the bartender who last put a tequila in front of you owes something to the big, generous life of Tomas Estes.
You may not know him, but tens of thousands of bartenders do. Tomas Estes was the American co-founder of Tequila Ocho and the Cafe Pacifico franchise. He died on Sunday 25 April in the USA.
"It is with deep sorrow and a heavy heart that we share the news of Tomas Estes's passing. He died peacefully in his sleep on Sunday 25th April, surrounded by family in Southern Oregon," the Estes family wrote on his Facebook page.
Tomas was a big-hearted, kind, generous man, and a driving force behind the spread of quality tequila across the world. He was an educator and an evangelist for the stuff; you'd often find him at bar world events with a flask of tequila in his pocket. He was quick to pour, too.
The first time I saw Tomas in action was a decade ago, when he gave a talk about Tequila Ocho (and tequila more broadly) at Sydney's Cafe Pacifico with his great friend, Phil Bayly, who then described Estes as "the guy who single-handedly convinced Mexicans" of the quality of tequila (and was only half-joking). Estes kept a room full of young bartenders wrapt, which is no easy thing when the tequila is being passed around. He has a wonderful way of talking, passionate and ever keen to follow a diversionary train of thought. He took questions kindly, and shared with us an amazing wealth of knowledge.
On more than one occasion I bumped into him on the street in New Orleans, during the annual Tales of the Cocktail; I was blown away at just how generous he was with his time for a chat. I was a young writer from the other side of the world new to Tales of the Cocktail, and he took the time to ask about me (we'd previously emailed for a story), about Australian Bartender magazine and its publishers Dave and Amy (who he knew well, having come to Australia a number of times for their Bar Week event); and what I was up to for the week — you know, just generally shooting the shit, like we'd known each other forever.
Spend five minutes talking to him on the street in New Orleans, and dozens of people — bartenders, operators, brand ambassadors — would drop into the conversation. Tomas always greeted them warmly, like brothers and sisters.
He was the kind of guy you'd meet every couple of years for five minutes, but who would embrace you and talk to you like an old dear friend.
Those people are rare.
My favourite story Tomas shared with us at Australian Bartender magazine was about how he and Phil Bayly came to meet (you can read that here).
There's a quote from it that, to me, gives you a decent idea of what Tomas was about. He's describing the first time he fell in love with tequila, back in 1965.
"I was hitchhiking with my girlfriend up north from LA," said Estes. "Usually my road took me south to Mexico. This was a new direction for me and I was feeling free, floating, unfettered, something new for me.
"We were picked up by a well worn-in Volkswagen bus full of hippies. One of the kids lying in the back brought out from his pack a skinny, thin bottle, probably 250 or 500ml of tequila which he cracked open and passed around.
"I will forever remember the taste of that tequila in that setting. It was foreign, way out there, funky flavors mixed with earth and wild pungent winds blown from far away, high and low. It was thick and filled with the true heart of the maker. I have the imprint of that tequila in my sensory, liquid core."
Glasses will be raised all over the world tonight for a remarkable man.
As his family's statement read: "There will forever will be a 'Tomas-sized hole' in the universe."