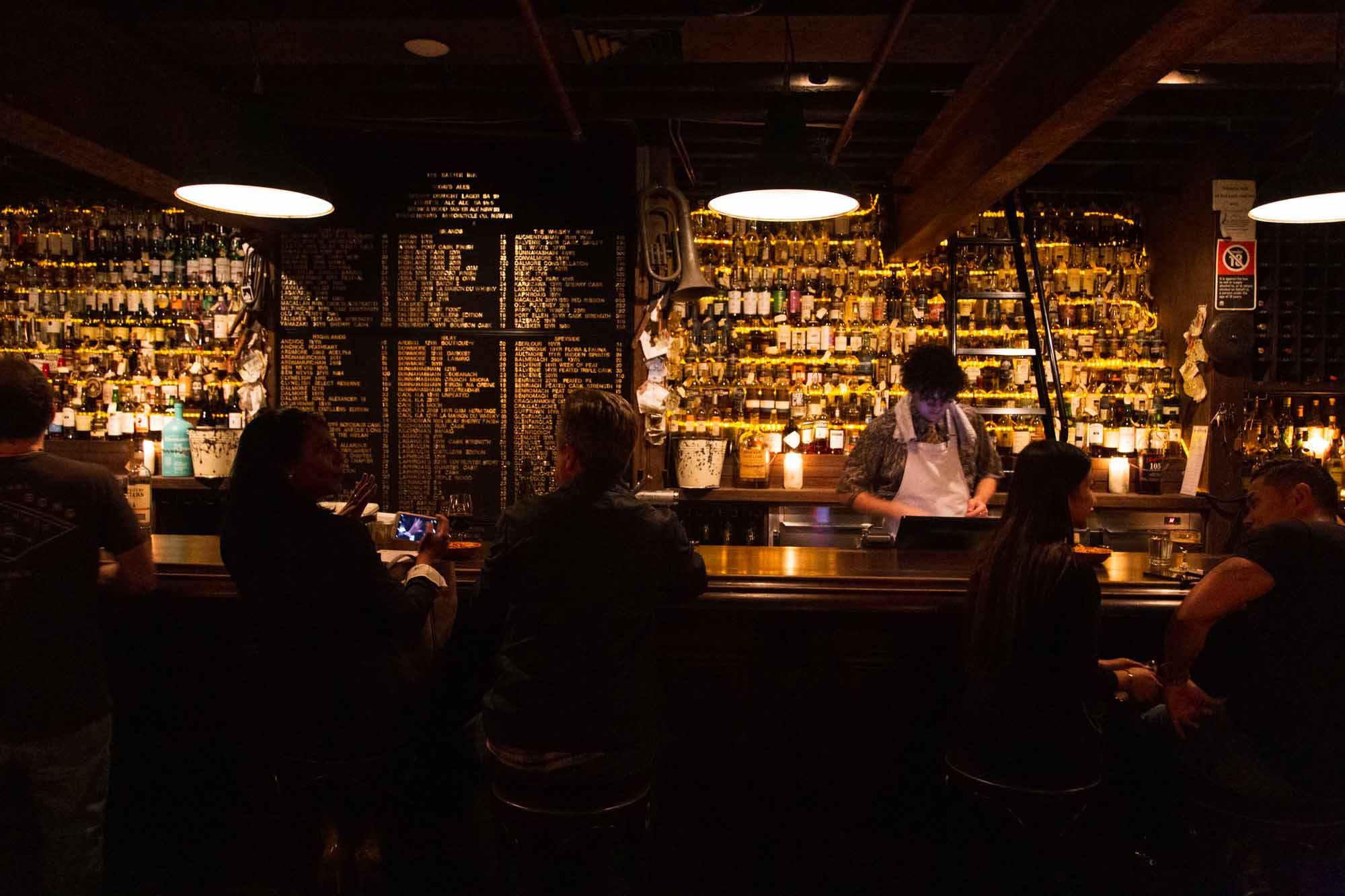 A spot at the bar at The Baxter Inn, in the early afternoon before full service kicks off? It's very much A Good Thing.
You may know Sydney bar The Baxter Inn for its 800-plus bottles of whisky; you may know it from multiple appearances on The World's 50 Best Bars list; or you may even know it from this story on this here publication.
The truth is that The Baxter Inn is well known for many reasons, not least its cocktails. Though the temptation may be to splurge on some neat rare, unique drams from their whisky room, a cocktail at the bar in the early afternoon, before the bar is full, is very much A Good Thing. The air is cool, the bowl of pretzels in front of you never ends, and there's that feeling in the room that something could happen.
The drink to go with this? Their Reverse Rob Roy. It's a take on the classic Rob Roy, but with the proportions of sweet vermouth to Scotch whisky switched around; that means that this drink is a little lower in alcohol, and a perfect way to ease into your evening.
But it's not a simple switch of the proportions and away you go — they've added a little dash of Averna, a lick of which lifts the drink from good to great. It's all underpinned by the ever so peaty Laphroaig 10, which leaves a light smoky note lingering in your mouth.
It's delicious. It's also a drink that you can recreate at home – take a look at the recipe below. But be prepared: the drink might never taste as good as it does, sitting at the bar.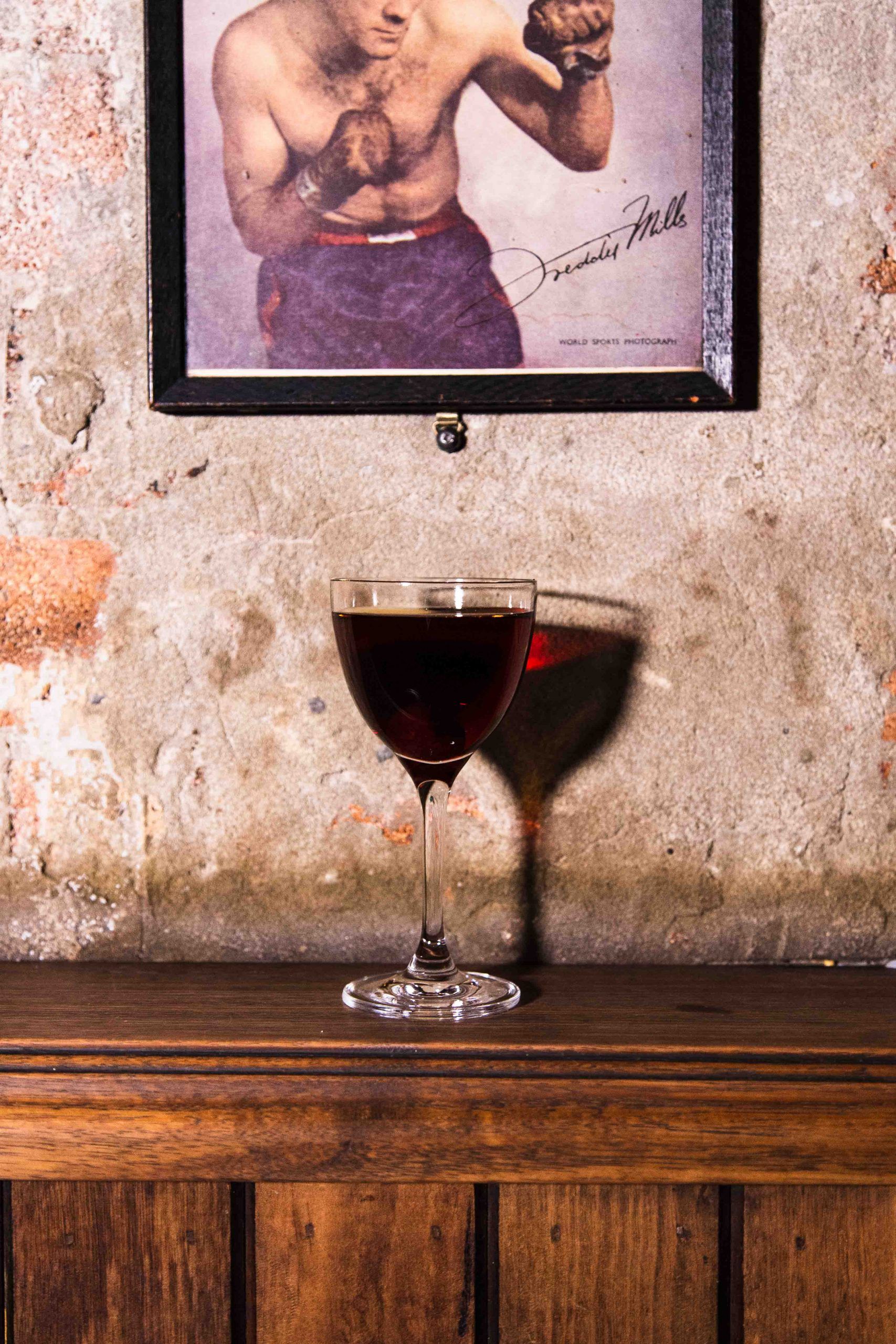 Reverse Rob Roy
Ingredients
50ml sweet vermouth
20ml Laphroaig 10
5ml Averna Amaro
Instructions
Stir all ingredients with ice in a mixing glass.
Strain into a chilled cocktail glass.
Spray the zest from a disc of lemon peel over the drink, discarding the zest.