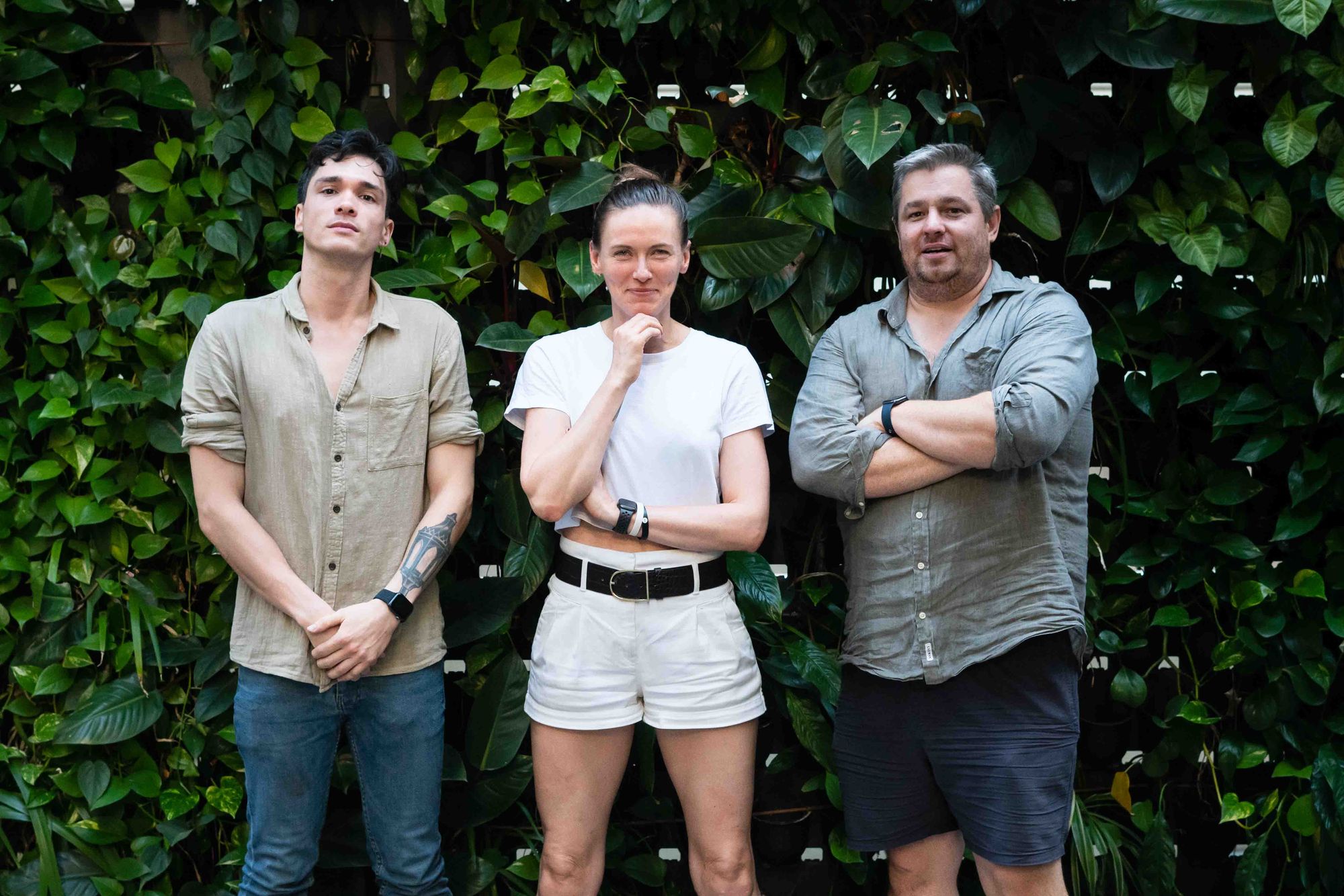 The venue is a return to their bar world roots for the operators behind Coppa, Red Hook.
Brisbane suburb Newstead is about to get a music-loving new neighbourhood bar from some top quality operators.
"It's called Ruby, My Dear, and named after a Thelonious Monk song," co-owner Bonnie Shearston says.
Shearston and business partner Tom Sanceau were one half of the ownership group behind Canvas, which opened in 2010, before they opened their first restaurant, Public. Food-focused venues followed after they sold out of Canvas in 2013 and began their Happy Fat Group: they opened burger bar Red Hook and then Italian-inspired restaurant and wine bar, Coppa, in 2014; short-lived gastropub London Fields in 2015; and in 2017 opened Pollen in Los Angeles, which opened to glowing reviews.
Coppa reopened on Eagle Street Pier on 2021, before the Brisbane waterfront complex closed for redevelopment this year, and the duo was left with just Red Hook in Brisbane (they're still on the hunt for a new site for Coppa). After a couple of tough pandemic years, however, and the Covid-induced closure of Pollen in Los Angeles, Shearston and Sanceau — along with new business partners Pablo Warner and Andrew Hackworth — are getting back to their roots in the bar world.
"It's a restart for us as the Happy Fat Group," says Shearston. "[Ruby, My Dear] is about 60 to 80 covers depending on whether it's seated or stood up. We're going to be doing a vinyl bar, which is very much where Pablo comes into it — he's music, he's been a jazz virtuoso  since he was teeny-tiny. So it's combining Pablo's passion for music, Andrew Hackworth's love of the kitchen and food, [with] me and Tommy doing what we normally do."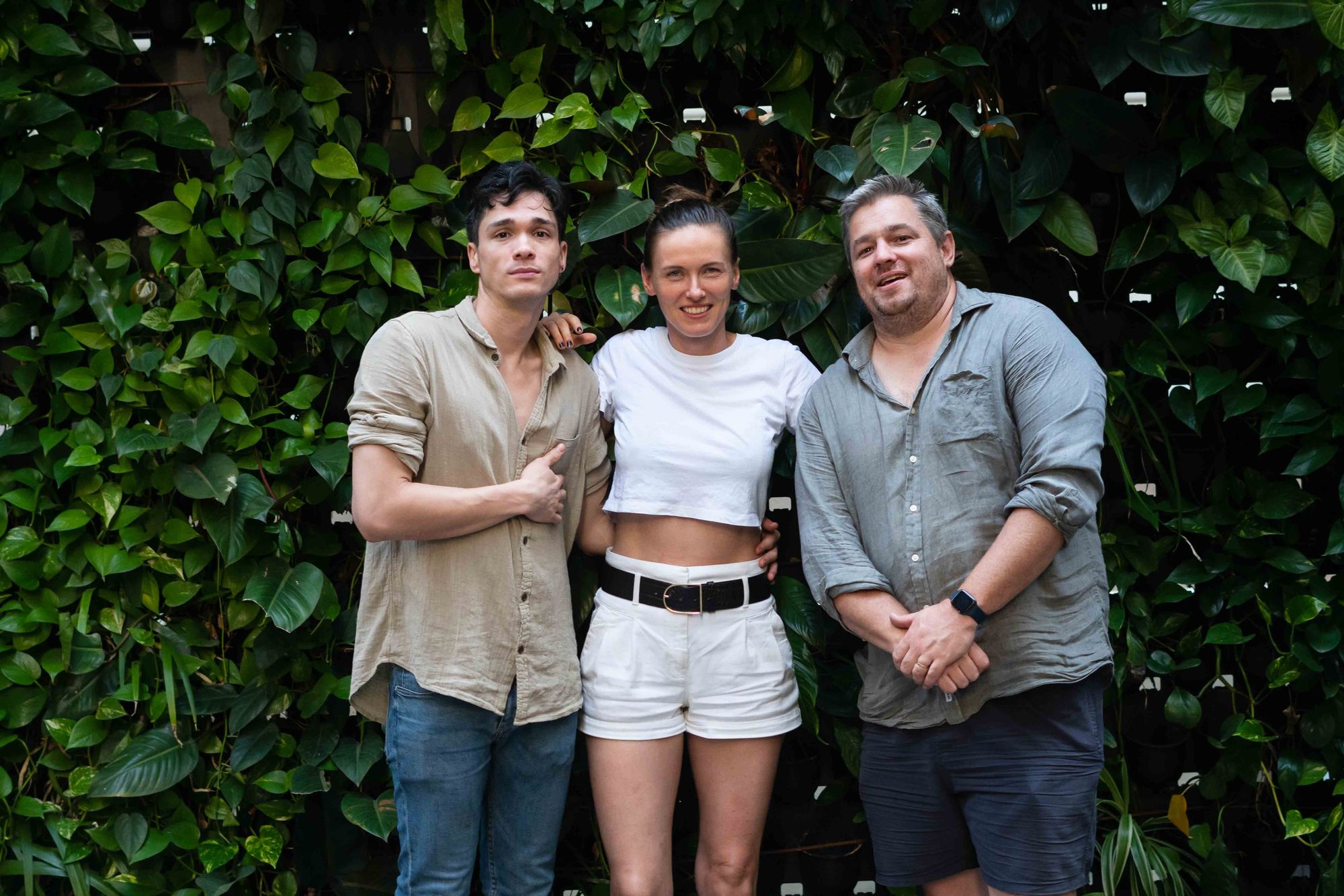 Ruby, My Dear is inspired by Japanese jazz cafes — or jazz kissaten — and that spark will flow through into the food and drink offering.
"It's very much a bar, but we're going to have a banging food menu," says Shearston. "Japanese-influenced, very snackable food, lots of sharing. The drinks are going to have a focus on Japanese and Australian gin and whisky.
"It's going to be a tight, concise list, we're not going to have a huge, expansive list of cocktails."
Shearston says that they're looking to build a strong neighbourhood bar, but there will be elements of the work they've done before present at Ruby, My Dear.
"[It's] a lot of what we had at Canvas — it's fun, it's approachable, it's smart, with a good drink focus, a good menu, nothing ridiculous," she says.
"We're going to do a duck karage, to pay homage to what these guys did at Public," says Hackworth, referring to Public's KFD — their take on a fried duck worthy of a colonel. You can also expect to see dishes like chicken skin and yakitori making an appearance, with bone marrow getting a run as well.
"With the bone marrow dish, if you order it, once you've finished it we're going to do a sake luge," Shearston says. "So there's going to be a couple of little things in there that we want to be known for."
The fit out will encourage interaction, Shearston says. "There's going to be a beautiful DJ booth and vinyl display, where you can sit at the bar around it."
And that's where you'll find the music-loving Warner. But it won't just be Miles Davis they're playing, he says. "Music is music and that transcends generations and time and cultures," Warner says. "So we really want disco in there, we really want soul, funk — every night there's going to be a different type of music and curated to have fun, relieve stress."
Expect Ruby, My Dear to open in mid-February 2023.