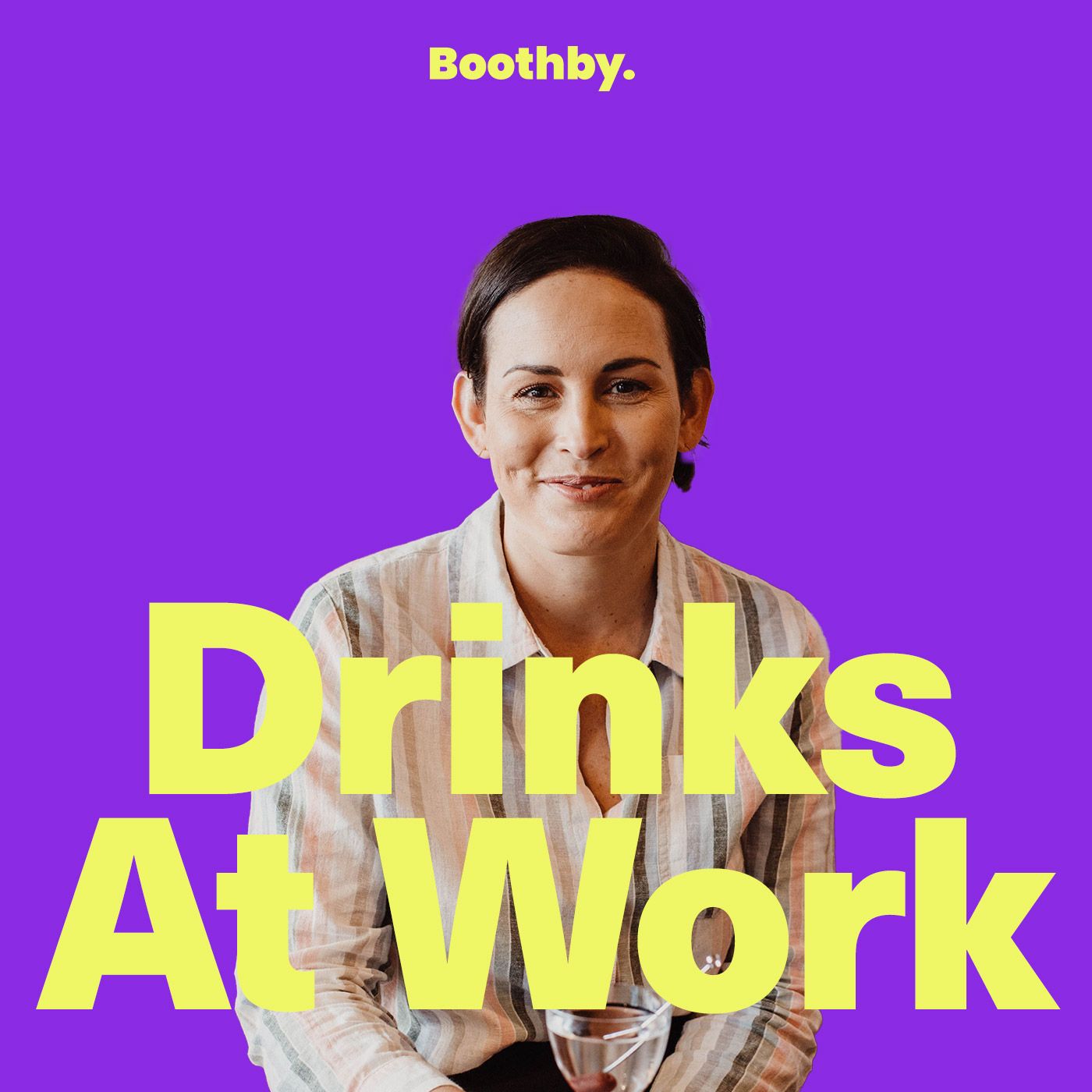 Shay Chamberlain left the world of award-winning bars to join a small, award-winning spirits brand.
You can listen to this episode in the player here, or take a listen on Apple Podcasts, Spotify, Amazon Music and on Android.
The Drinks At Work podcast usually arrives on a Thursday, however, today is International Women's Day, and I wanted to bring this one forward a couple days. Why? Because this episode is with one of the Australian bar world's most admired and respected bartenders, who has recently become the national brand ambassador for Never Never Distilling Co.
Today's guest is Shay Chamberlain.
As I said up top, she's an accomplished bartender and bar manager. She ran the Melbourne cocktail institution that is Black Pearl, working there for four years. Before that, she honed her conflict resolution skills at the late night hospo bar of choice for many in Sydney, Big Poppa's; and before there, Shay was a key member of the team at Bulletin Place that saw them win a number of accolades, including Cocktail Bar of the Year and land on The World's 50 Best Bars list.
I've interviewed Shay a few times over the years, and she is someone whose passion, smarts and enthusiasm shine through whenever you talk to her. She's at an interesting crossroads in her career, having taken on the role of brand ambassador,  a role she never really wanted to do, she says, until the right brand came along.
In this chat we talk about what she's learned over the years working with some of Australia's very best bartenders and bars, the challenges involved in being a brand ambassador at this moment in time, and what she thinks are the key factors that the ownership trio behind Never Never Distilling Co have harnessed to make their brand one of the big success stories of the last five years.
In fact, Never Never Distilling Co has been a standout since it debuted in 2016, winning loads of awards and medals. Their distiller and co-owner Tim Boast was named international distiller of the year in 2021, and at the Australian Distilled Spirits Awards, they've been named the champion Australian distiller for two years running.
They're small and independent and making some very big waves.
Take a listen on Apple Podcasts, Spotify, Amazon Music and on Android, and read below for a few, lightly edited key takeaways from my chat with Shay Chamberlain.
💡
This episode is sponsored by Australian Cocktail Month, a great initiative to get people back into the bars, taking place this May. One ticket gets you access to exclusive cocktail menus in 144 bars across 12 cities for the entire month of May — you can learn more about Australian Cocktail Month at
australiancocktailmonth.com.au
. Tickets go on sale soon.
Fill the gaps in your experience
When Shay left Bulletin Place and took up a role at late night hospo bar, Big Poppa's, some of her colleagues questioned what she was doing.
"A few people were like, why are you leaving Bulletin Place to go and work at Big Poppa's? It seems like such a crazy change to go from a small, cocktail-focused, seasonality-focused place to go kicking out drunk people and explain to them why they can't have shots.
"But if I hadn't have gone and worked there, and if I hadn't have dealt with all those situations — probably sometimes not in the best way — but learned from people like Lewis the right way to do it, and how you can get best results? Working in a place like Black Pearl, which is a world renowned cocktail bar, but it's also open till three o'clock in the morning, pre-Covid, seven days a week, closed four days of the year.
"All the other places that I've worked, I couldn't have worked at Black Pearl if I hadn't done those things."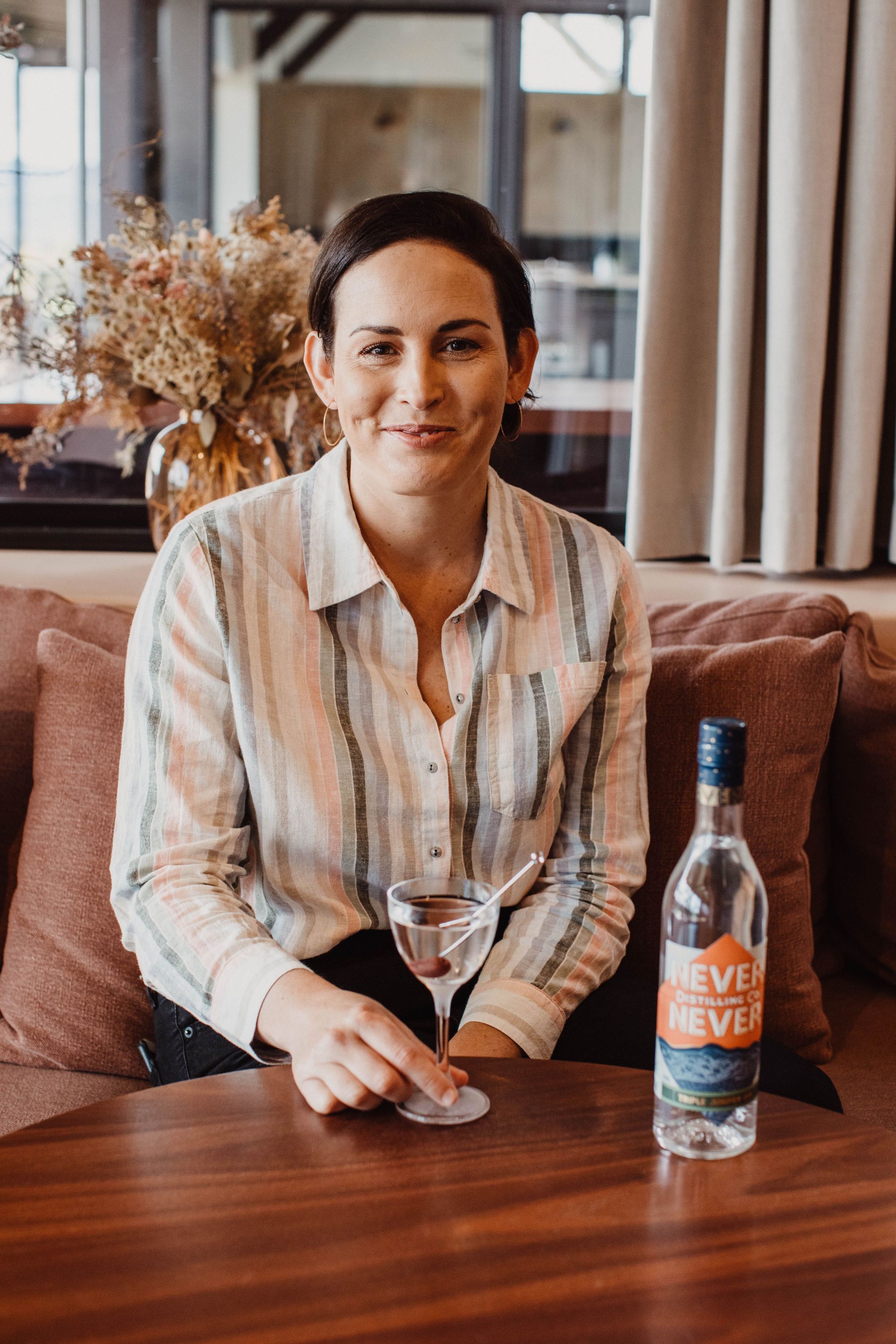 If you want an ambassador role, sell your hospitality soft skills
Moving away from the bar, the late nights, the hours and hours on your feet, that's one of the attractions of the brand ambassador role for many bartenders. But becoming a daywalker means more spreadsheets, a new set of aims and goals, and a new language to learn.
Not every bartender has an encyclopaedic knowledge of Microsoft Excel, but oftentimes that's not what brands are looking for from their ambassadors. They can teach you those things, what they can't teach are the hospitlaity soft skills learned from years behind the bar.
"I was just really honest about what skills I did have, and what I didn't and would need help with," Shay says about the interview process she went through.
"So, you know, I'm getting pretty good at spreadsheets these days, but I was pretty average, and there was a list of things that they wanted," she says. "And there was things that they would can teach, right? So it's kind of like when you hire anybody within a bar, for example. We can teach you how to make a Tom Collins or whatever, that's easy. But if you're a jerk and not nice to people, then we probably don't want you.
"[Never Never] wanted the the bartender side of me and in terms of the relationships that I had, and I felt comfortable to walk into a bar I've never been into and ask to speak to somebody about gin. Like, being confident in certain things. I just didn't bullshit about it, because I think you just get caught. I didn't say, 'Oh, yes, I'm a master of spreadsheets, and I know all about sales and marketing.'"
It helps to work for people you believe in
Not everyone is suited to work in small businesses, whether they're bars or restaurants or fledgling distilleries. But not everyone is suited to bigger companies, either.
Shay is someone who likes to know the people she's working for, she says.
"I've always liked to work for people that I knew who they were, I like to work for small companies," Shay says. "So [Never Never] is such an easy fit for me, because I know the owners and you can work really hard because you feel, I think it's nearly you feel emotionally attached to it a little bit. So you really want to work hard for them, because you really want them to succeed. And if you have that transparency going both ways, you can work hard to reach the goals. Otherwise, it's like, cool, here's your target it's what we want you to do. But if you don't know why then it's pretty hard to push yourself to make make it happen, I guess.
"It depends on who the person is, you know, and as I said, I never was keen to be a brand ambassador. Because I'm such a shit liar.
"But I think I'm a little bit more happier to just say it like it is, and be honest about what I think about the juice."