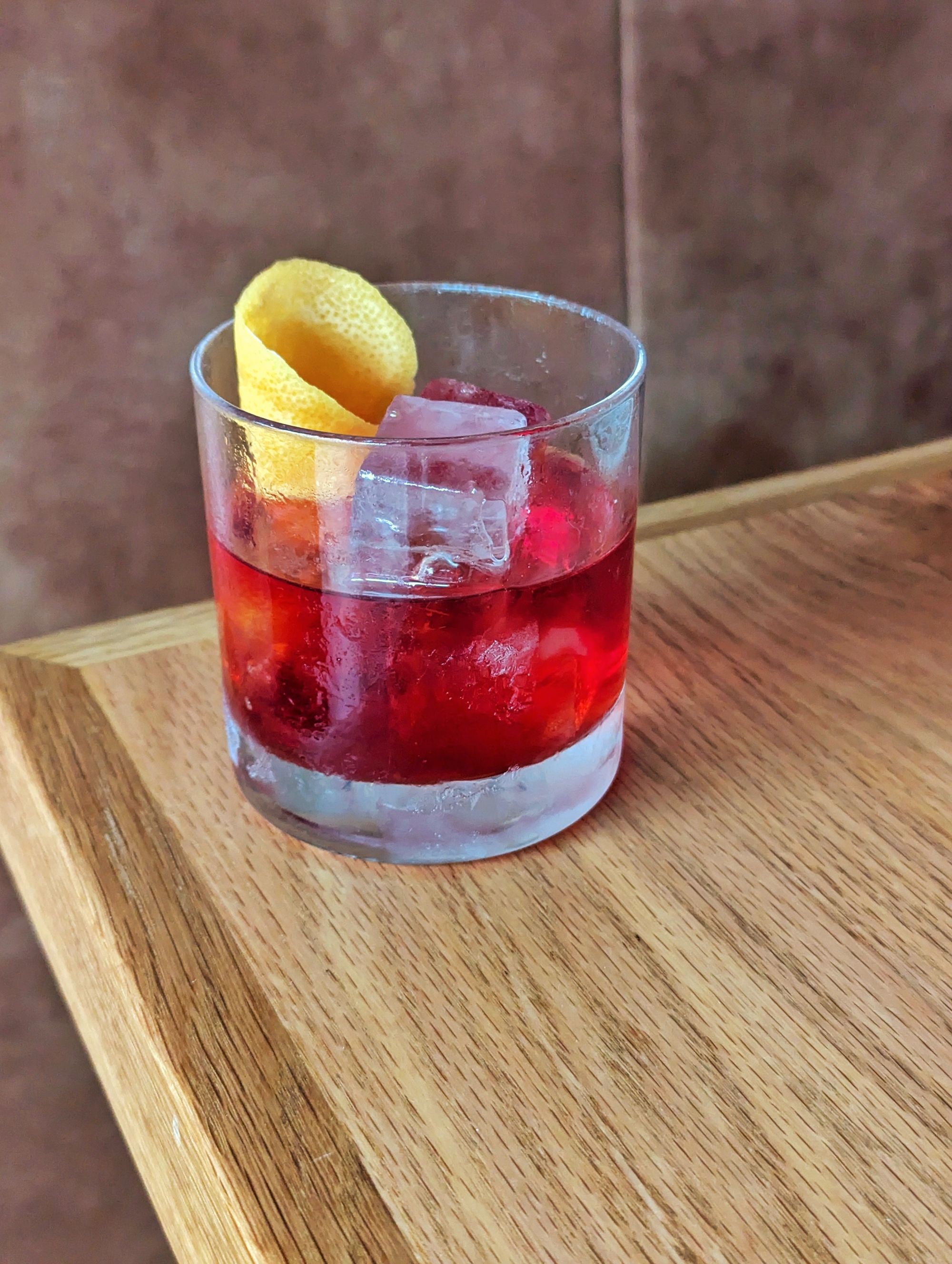 The house Negroni riff from Jordan Blackman is one of the top 50 Drinks of the Year.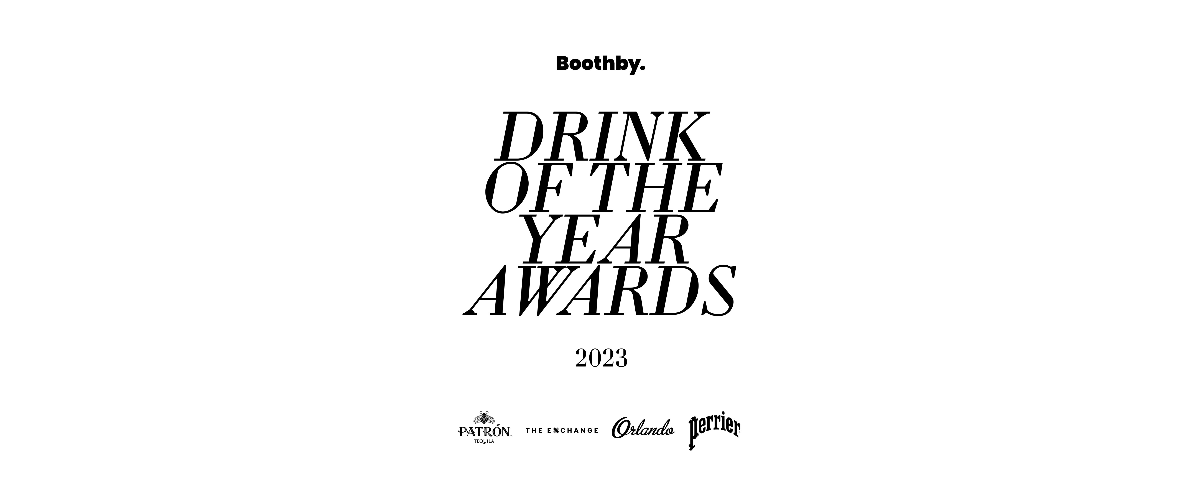 Sour Negroni
First mix your 'kriek vermut':
1500ml Kriek*
750ml MUZ** Vermouth
30g citric acid
20g malic acid
10g tartaric acid
50g white sugar
*they would recommend Boon Kriek Mariage Parfait
**they use MUZ, a vermouth from Catalan natural winemakers, Partida Creus, however this can be substituted for any other quality sweet vermouth
***food grade acids can be found online, via food suppliers or in some retail food stores in granular/powdered form
Then batch this with the following ingredients:
2.25L Kriek vermut (approx.)
750ml Campari
750ml Aperol
1500ml London Dry Gin
Stir down 90ml (or more generously at home) and strain into a frozen rocks glass over ice with a big ruby red grapefruit peel.
Notes
Says the Odd Culture group bars manager, Jordan Blackman:
"Our signature drink is the 'sour negroni', a twist on the classic with the same name, soured with an in-house sweet vermouth, acidified and blended with 'kriek' (a sour Belgian cherry wild ale). The drink displays notes of bittersweet & blood orange, sour cherry, rhubarb and gentian (bittersweet and herbal).
"The sweet vermouth element has been twisted into a vermouth/lambic blend, incorporating a sour beer into the mix, before it's further acidified with a blend of citric (think the kind of acidity in citrus fruits, ie orange), malic (think the natural acidity in fresh apples) and tartaric (think grapes but also used in confectionary, sodas etc) acids.
"The lambic used is a kriek, a traditional Belgian wild ale naturally fermented with sour cherries and aged for multiple years in barrel. We blend this with Partida Creus MUZ, an organic vermouth from the cult Catalonian natural wine producer, macerated in 51 botanicals (including citrus skins, flowers, oriental spices, roots and herbs) for two lunar moons.
"Staying somewhat 'true' to the original, we still use gin for the juniper kick and the irreplaceable Campari, the quintessential Italian bitter, supplemented by a little Aperol to brighten it all up. This offers up bitter & blood orange, rhubarb and gentian (bittersweet and herbal).
"Some key flavours would be the spectrum of orange (bitter/sweet/zesty), cherry (specifically sour/Morello), juniper, a range of herbs & spices from the vermouth/bitters (thinking more warming/baking spices; cardamom, sage, some cola, gentian root) with a solid whack of acidity through it."