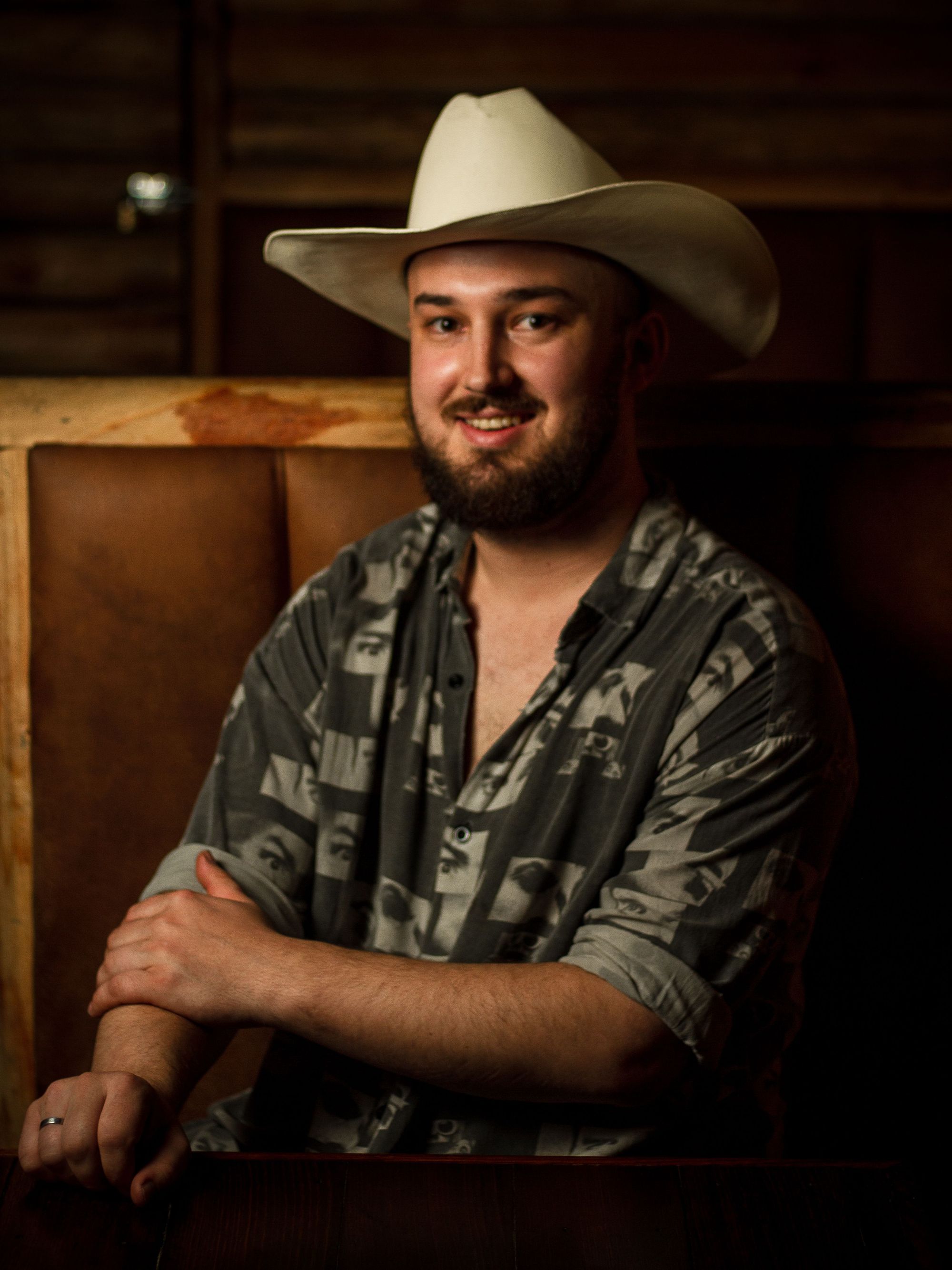 He's employing an Australian wheat riff on Mexico's atole.
IN PARTNERSHIP WITH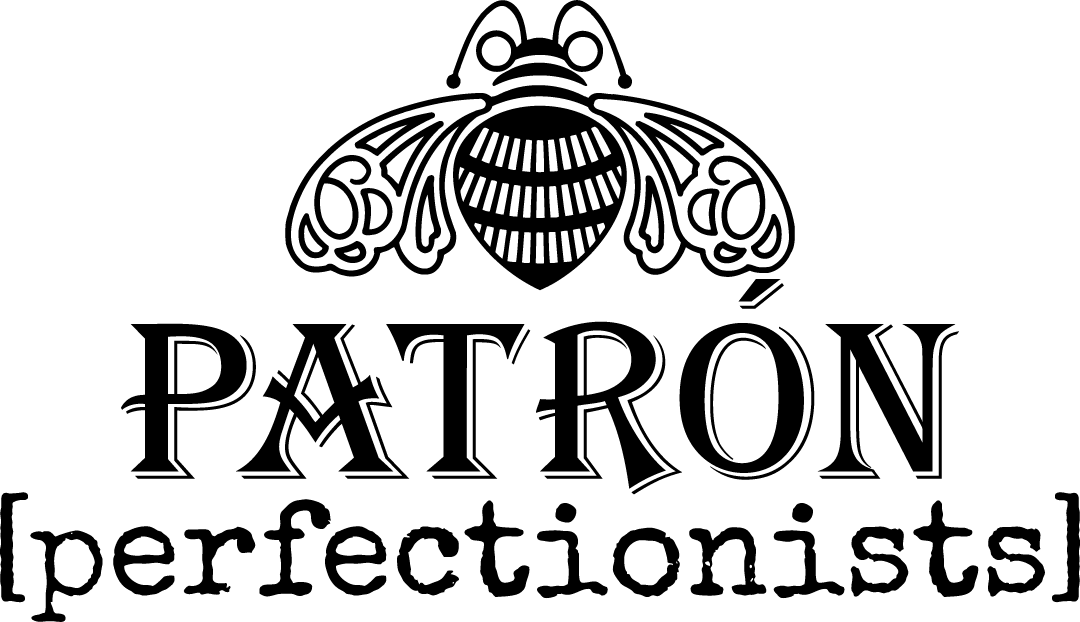 ---
In Adelaide, there's a little basement bar that goes big on the good times and great drinks. Memphis Slim's House of Blues is a New Orleans meets Chicago blues bar with live music and loads of whiskey — they also do a healthy trade in tequila. The bar has become a must-drink-at for anyone visiting Adelaide.
It's also where you'll find bartender Talis Heggart plying his trade. And though Heggart's entry into the 2022 Patrón Perfectionists cocktail competition certainly reads well on paper, it might be the story behind it that gets your attention.
Below, lightly edited and condensed for clarity, Heggart shares the story behind his drink, Abuela Margaret.
Sam Bygrave: Tell us about the bar. What's Memphis Slim's all about?
Talis Heggart: It's a New Orleans meets Chicago style basement blues bar. Live music, but still with a big whiskey and cocktail focus — we try and make the best of both worlds, I guess.
Can you tell us about your drink?
It's called Abuela Margaret. So, my hometown hero ingredient, I based it on a memory — the earliest memory I've got, really, which was when I was really little, probably four or five years old. Playing up in the Adelaide Hills, playing postie with my grandmother who was looking after us. I remember running along the road with this little handful of wheat which was growing the field, and I gave it to her pretending to be a postman, which was a fun little game.
But then when she passed away a couple years ago, when we're cleaning through her house, she still had the little handful of wheat that she'd had dry-pressed, and still had it with her. That meant a lot to me, that she'd kept it all those years. So the drink's almost, I guess, come out of a memory that meant a lot to me.
Obviously the drink means a lot to you. Can you just quickly walk us through what's in the drink?
I've made an atole variant, which is a Mexican, normally warm beverage, that they use corn to make, with vanilla, sugar and milk. So I've substituted the into into the native Australian wheat. [I] use that in my cocktail as a syrup, serving it cold with the Patrón tequila, obviously and a bit of peach and bitters. I wanted to make a drink that while being alcoholic, still takes you a bit back to like what I was at that age, when I was playing postman.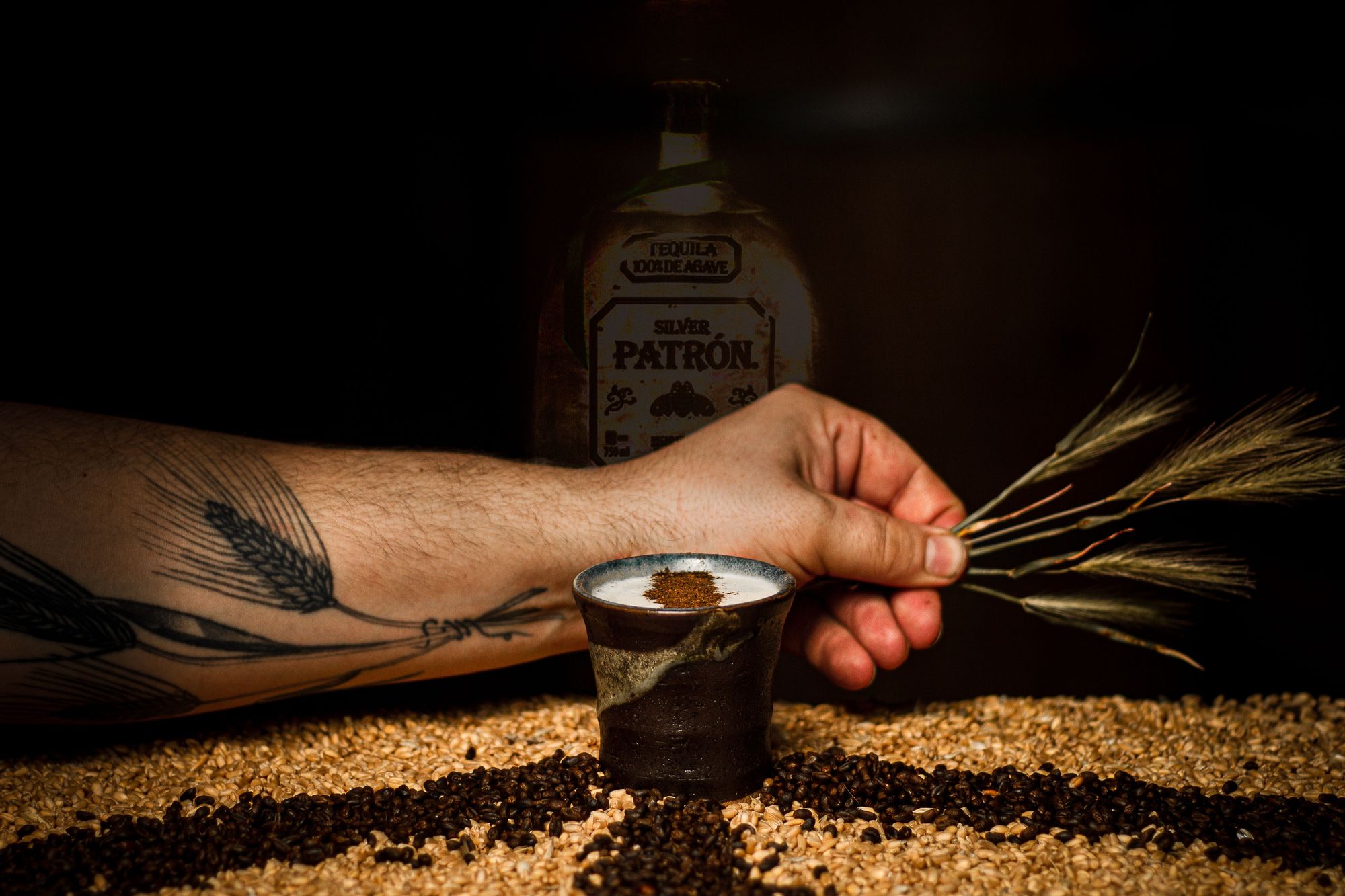 Abuela Margaret
Ingredients
50ml PATRÓN Silver Tequila
10ml Crème de Pêche
3ml Regan's Orange bitters
35ml Australian Wheat Atole Variation
Instructions
Shaken with cube ice. Double strained into a ceramic mug. Served neat. Garnished with ground roasted Australian wheat.
For the housemate Australian wheat atole:
1/2 cup raw Australian wheat
3 cup water
1 cup coconut water
1 cinnamon stick
1/4 cup brown sugar
Grind wheat until powder form. Fine strain out any remaining large wheat pieces. (Until 1/2 cup remains). Mix all ingredients and bring to a simmer while whisking. Reduce to a medium heat and continue whisking on simmer for 10 minutes. Remove from heat and chill.
Recipe by Talis Heggart, Adelaide.