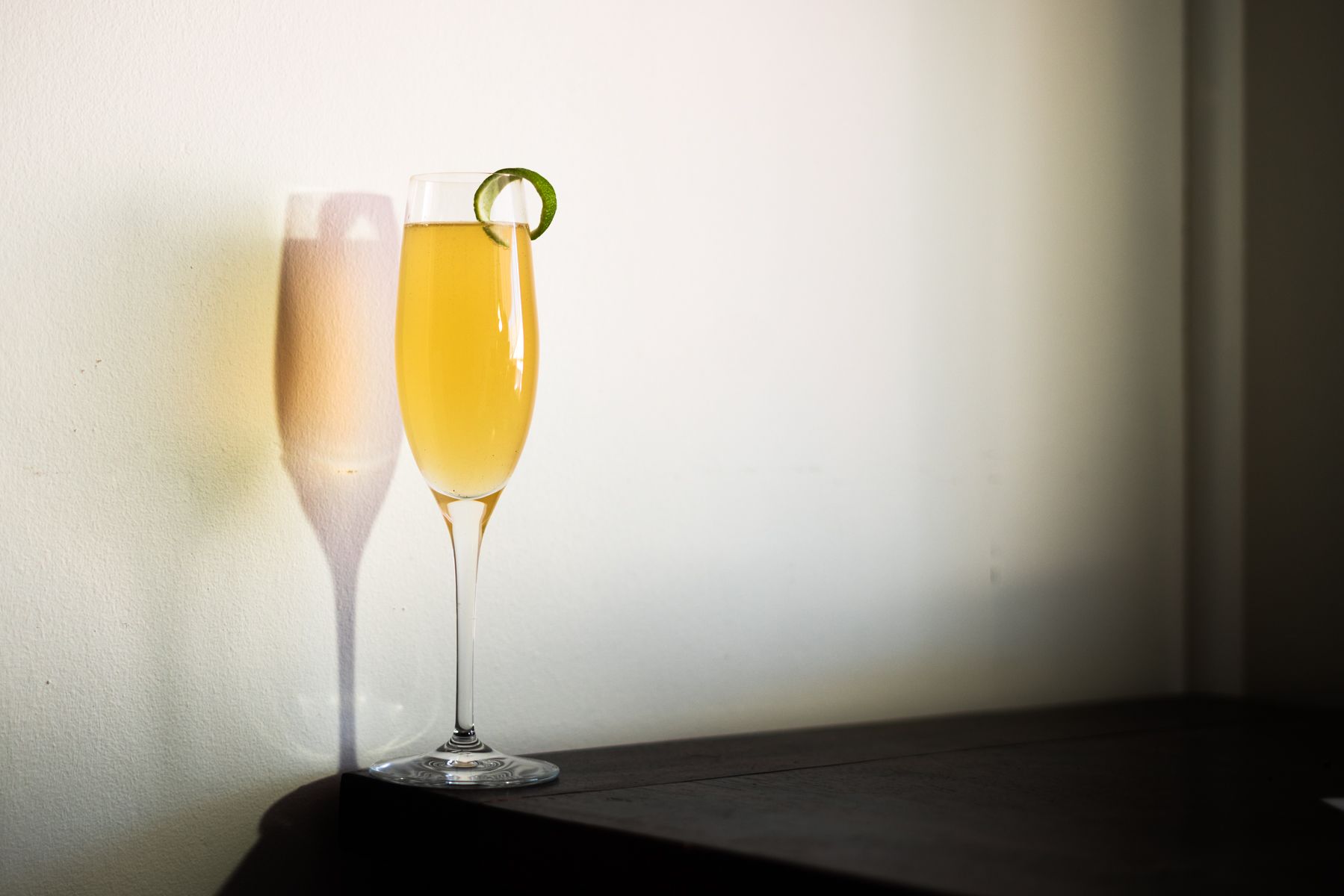 Like mail itself, the Airmail cocktail has evolved in the years since 1930.
Rum, lime, honey — and a little champagne to top things off. The Airmail is a cocktail with class.
The cocktail has its origins, apparently, in a Bacardi pamphlet from the mid 1930s titled 'Bacardi and Its Many Uses'. Spelled as two discrete words, the Air Mail originally called for gold Bacardi rum, and was served long over ice.
Things change, of course. Just as electronic mail became email, the Airmail's moniker evolved, too. And these days you'll more often find the drink served up in a champagne flute glass, as we've pictured here. This method, we've found, is great if your bartender knows what they're doing and is using quality ingredients — made with good champagne, and mixed just so, you may not want the additional dilution that comes from serving it over ice.
If you're less confident in the ingredients and how it's all coming together, you might want to throw it long over a few cubes of hard, quality ice.
Close the laptop, abandon inbox zero — it's an elegant drink for the afternoon and early evening of a hot day.
Airmail cocktail recipe
Ingredients
45ml gold rum
20ml honey syrup
20ml lime juice
45ml dry champagne
Instructions
Shake the rum, honey and lime juice with ice and strain into a chilled champagne flute (or a Collins glass, if that's your thing).
Top with champagne.