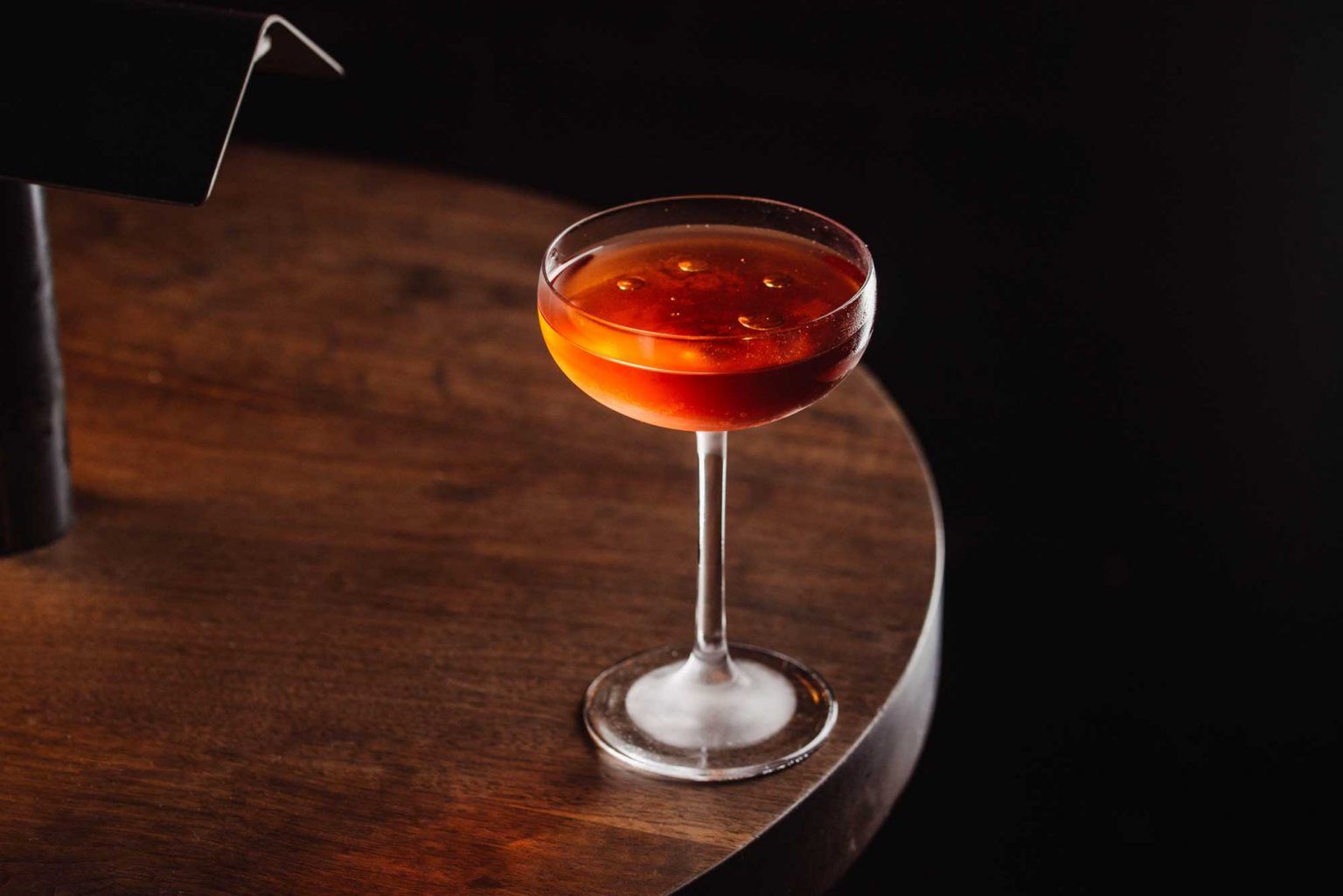 Get the recipe for the Greenhouse Gimlet from Maybe Mae in Adelaide.
Ingredients
45ml Never Never Triple Juniper Gin
15ml Campari
15ml clarified strawberry
10ml green tomato water
1 dash of lacto strawberry
Instructions
Stirred down, served up. Garmish with a generous amount of basil oil on top.
Notes
Recipe by Ollie Margan, Maybe Mae, Adelaide.
This drink is one we love. Below, Maybe Mae's bar manager, Nick Corletto, tells us more about it.
What's the big inspiration for this drink?
This one is an Ollie Margan belter, at a time when we were just starting to experiment with lacto-ferments. We had a lacto-strawberry turn out terrific, and it being late spring there were tomatoes and basil going crazy everywhere in Adelaide. It just made sense to combine it along with Never Never Triple Juniper, we were working pretty closely with them at the time and it's still one of our go-to gins.
Why do you think this drink works?
Strawberries and tomatoes have great natural acidity, and aromatically they pair so well. This flavour-love triangle of strawberries, basil and tomatoes makes this drink really easy to knock a more than a few over, it's very moreish. The Triple Juniper backbone holds up well with the other big flavours going on, and Campari provides that extra lick of sugar and bitter notes to keep the length going and going and going and going.
What kind of techniques did you use for this drink?
A fair amount of clarifying in this drink for the tomatoes and strawberries. We just juice them, add a touch of Pectinex and coffee filter the result. Once that's done we dose it with an acid concentrate to up the ante a touch. The lacto-fermented strawberry takes seven days, a touch shorter than usual, as we don't want it completely dry. The basil oil takes a few minutes to whip up, blanching the basil and then blitzing it with grapeseed oil and coffee filtering it.