A complex, soothing and approachable Aberfeldy drink.
IN PARTNERSHIP WITH ABERFELDY

---
Sometimes a great drink can inspire quiet contemplation. That's the idea behind the use of calming mandarin and chamomile flavours in this riff on the Old Fashioned from rum bar Rosie Campbell's in Surry Hills.
Throw in a soulful double measure of Aberfeldy 12, a little local honey, and a few dashes of black walnut bitters, and you've got yourself an approachable whisky drink for the novice and whiskyphile alike.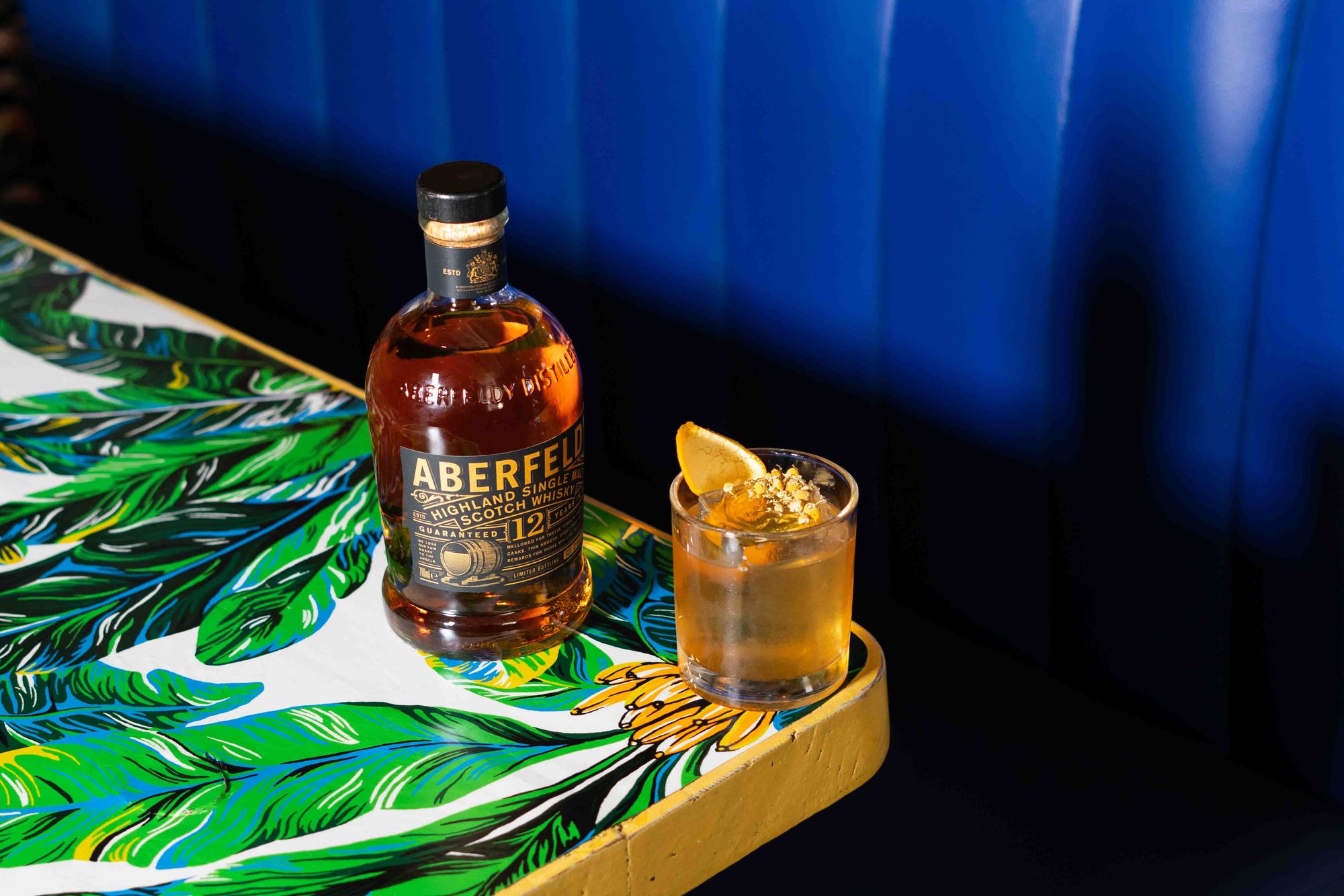 Olden Goldie
Ingredients
60ml Aberfeldy 12
15ml Urban Beehive Bondi Honey
10ml mandarin & chamomile syrup
3 dashes black walnut bitters
Instructions
Add ingredients to a mixing glass with ice and stir.
Strain over block ice in a rocks glass. Garnish with an orange twist.
Where to find it?
You can taste the Olden Goldie for yourself at Rosie Campbell's, 320 Crown St, Surry Hills.