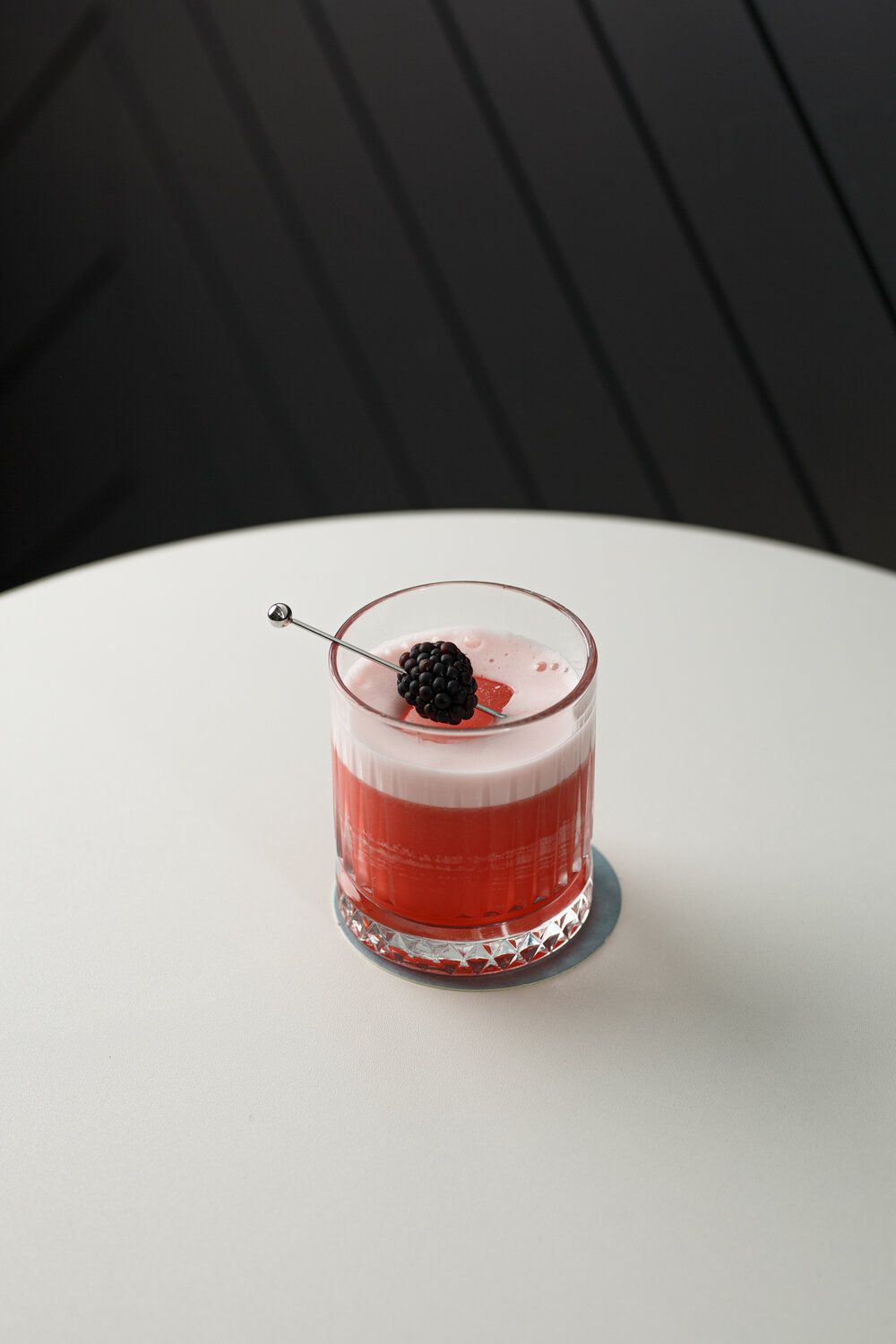 When you pair lemon and blackberry with good American whiskey — that's when delicious things begin to happen.
If you've ever had a Bramble, you'll know that the combination of lemon and blackberries is not just delicious, it's a little addictive. The interplay of blackberry sweetness and lemony sourness is a surefire winner.
But pair lemon and blackberry with good American whiskey? That's when magical things begin to happen.
That's the backbone of this drink, Dusk Til Dawn, from bartender Matt Portillo at Dawn in the Brisbane CBD. Created for Australian Cocktail Month, they infuse dry oloroso sherry with a little blackberry, sweeten things with rapadura sugar, and bring together Buffalo Trace bourbon and lemon.
The end result? A memorable drink that transcends the humble Whiskey Sour.
Get the recipe below, and watch Portillo talk through the drink above.
Australian Cocktail Month brings you discounts on delicious cocktails at 72 great bars across four cities, supporting bars, bartenders and spirit makers along the way — get your $20 pass to good times here.
Dusk Til Dawn
Ingredients
25ml lemon juice
20ml rapadura sugar syrup
20ml blackberry oloroso sherry
45ml Buffalo Trace Bourbon
2 drops Wonderfoam
Instructions
Shake all ingredients briefly without ice.
Then add ice, shake and double strain into a rocks glass over a block of ice.
Notes
Recipe by Matt Portillo, Dawn, Brisbane.